Quality
We create bathroom interiors that last. It's all about thoughtfulness. About you. About each other. About our products. And about the environment. We design for simplicity, practicality and timelessness, with carefully selected materials and solutions that make people's daily life easier. It's in our nature to think this way.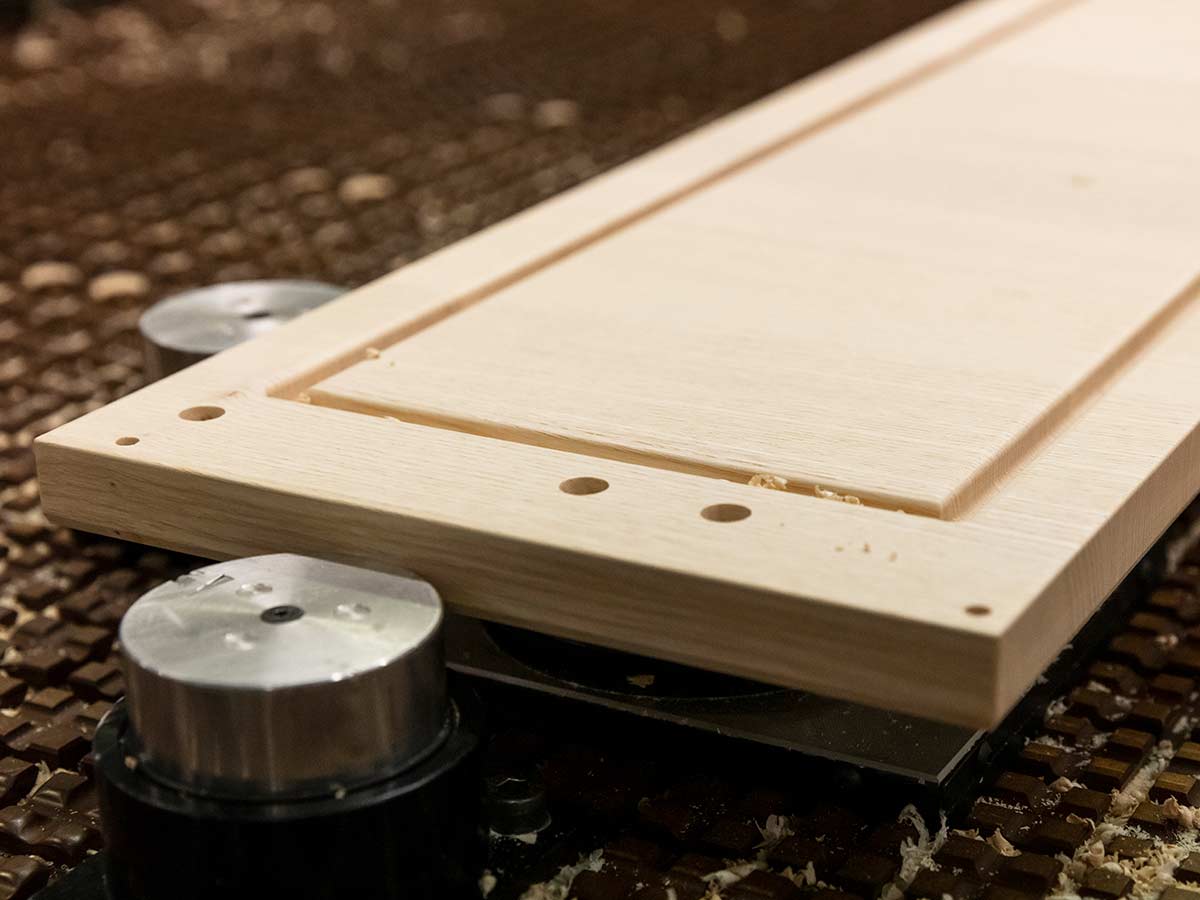 Sustainability
Through sustainable design, in-house product development, rational and modern production in our own facilities, smart logistics and distribution and carefully selected, durable materials, we maintain a constant focus on the environment. It's in our nature to think this way. Taking responsibility and making a difference. Every little step is essential.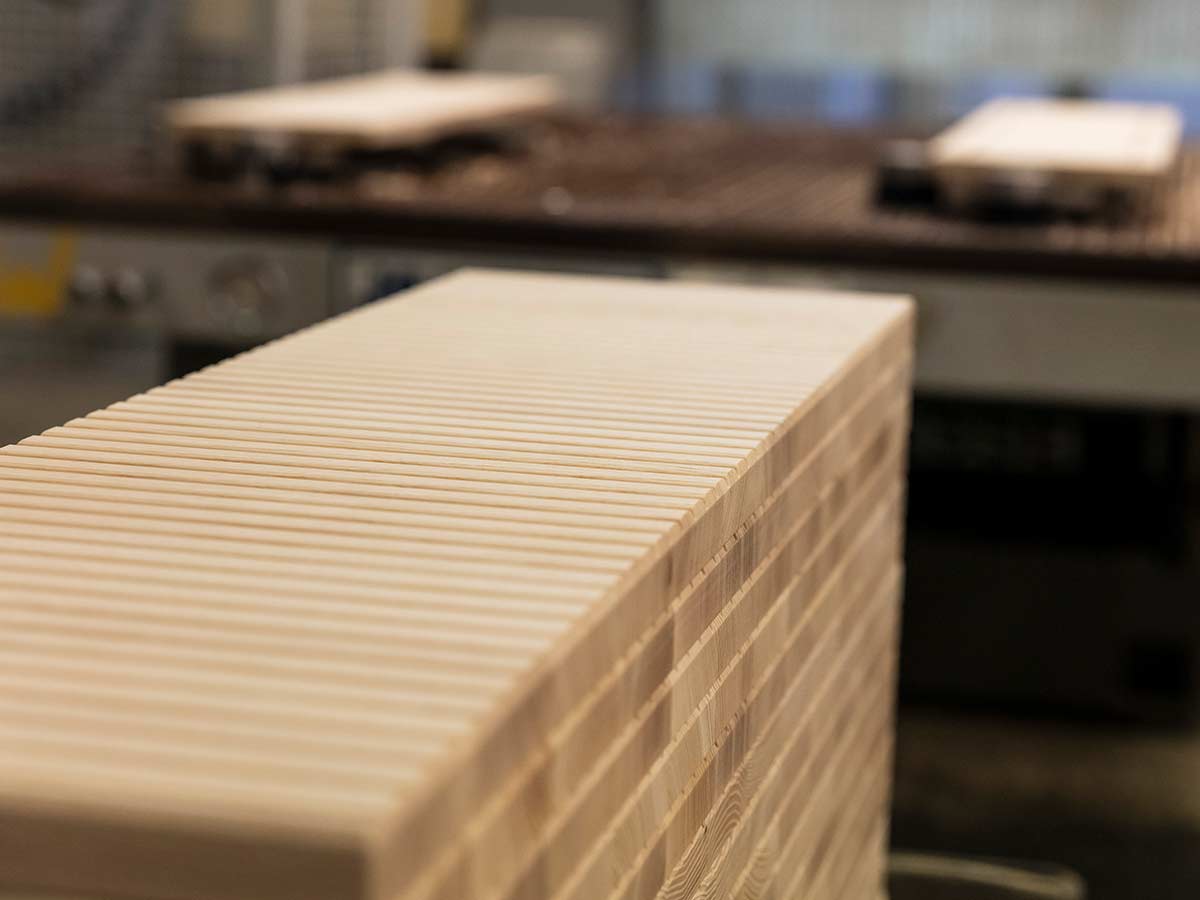 Carefully selected materials
Everything we do is carried out with care and precision. For instance, all our materials are carefully selected to ensure optimal appearance and sustainability. Shapes, surfaces and structures – every aspect is an important part of the whole. For instance, our wooden furniture is treated in seven steps to ensure a long, happy life.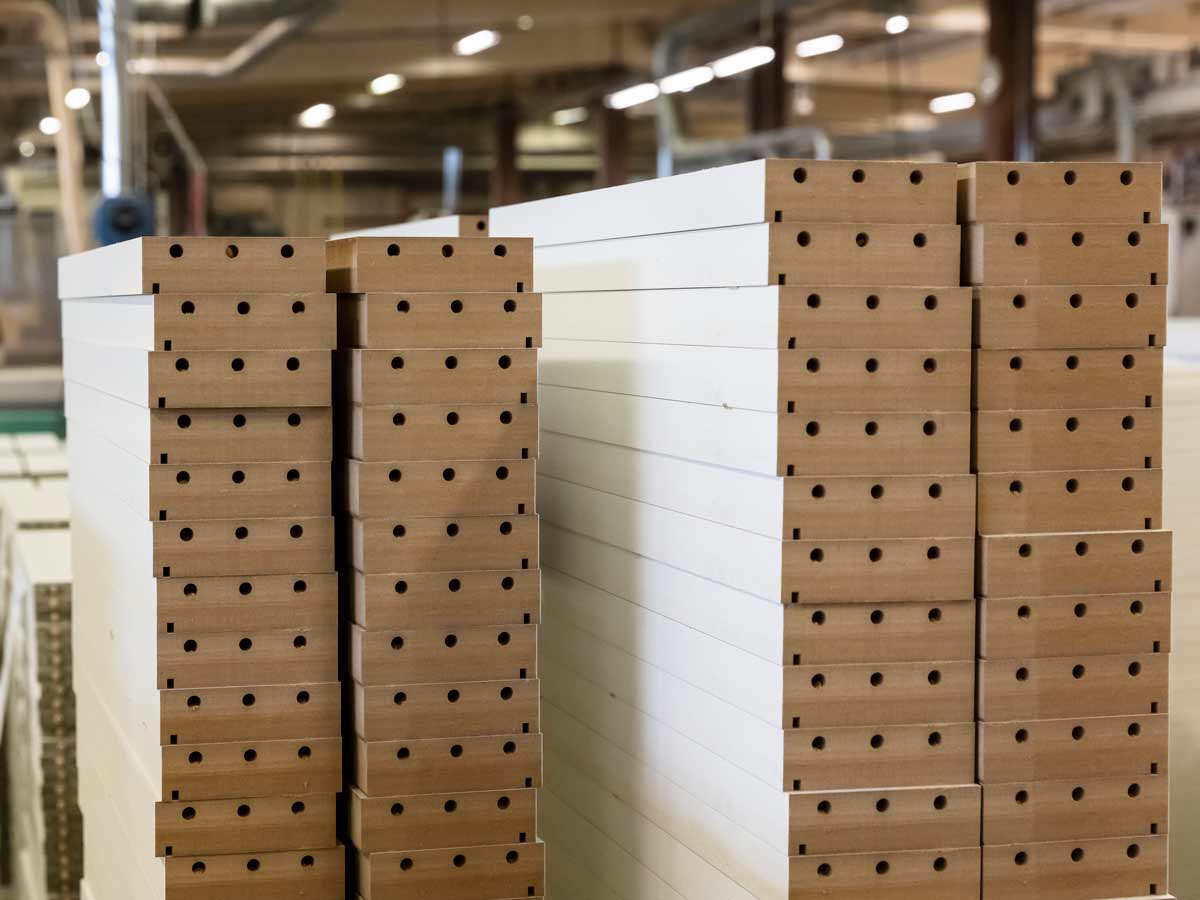 Only genuine wood veneers
All our unpainted front panels have real wood veneers, instead of film or melamine decorated with a "photographed" wood pattern. The thin veneer is cut from selected logs, all with unique natural colour and pattern variations.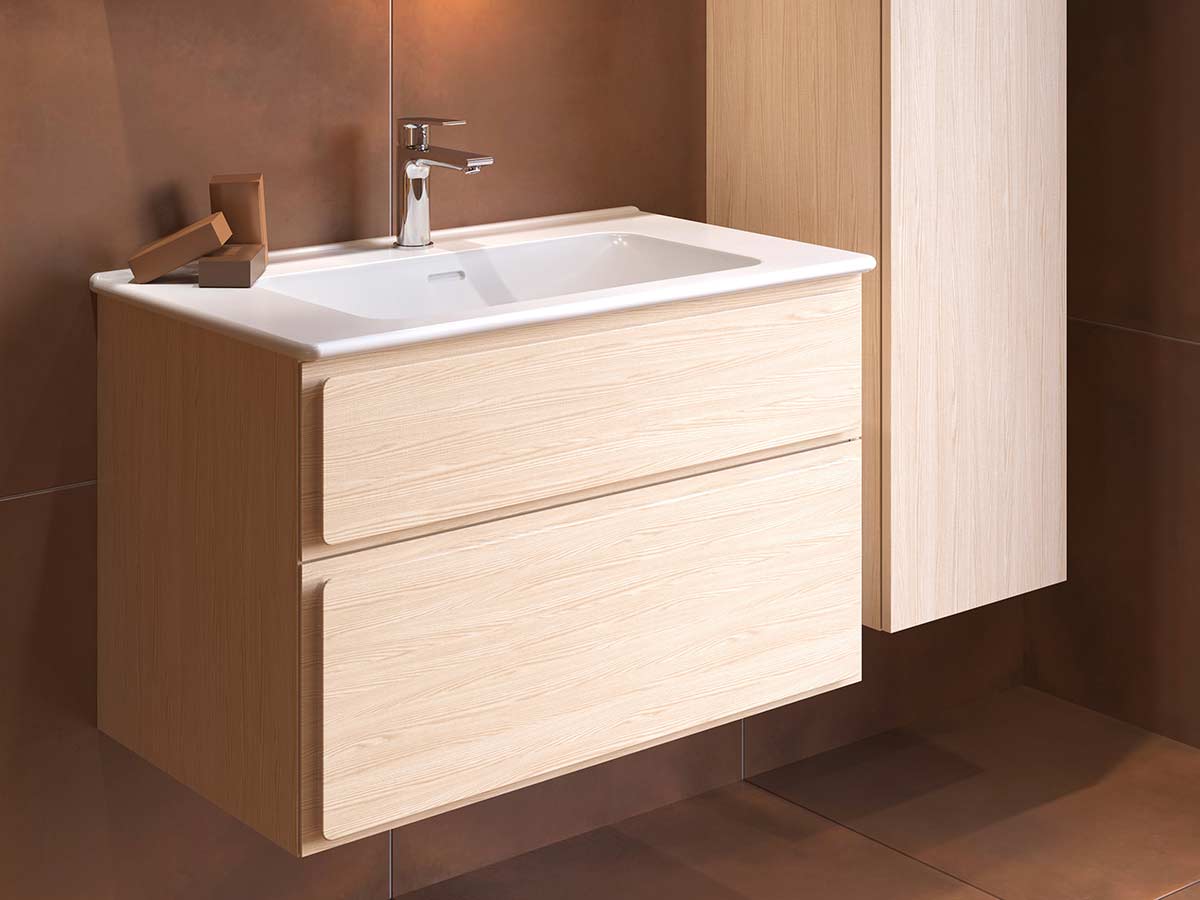 Environmentally friendly LED lighting
We use LED bulbs in almost all our lighting. They have a long life and are an excellent environmental choice. LED bulbs use only a fraction of the energy that incandescent bulbs or light strips use to produce the same amount of light.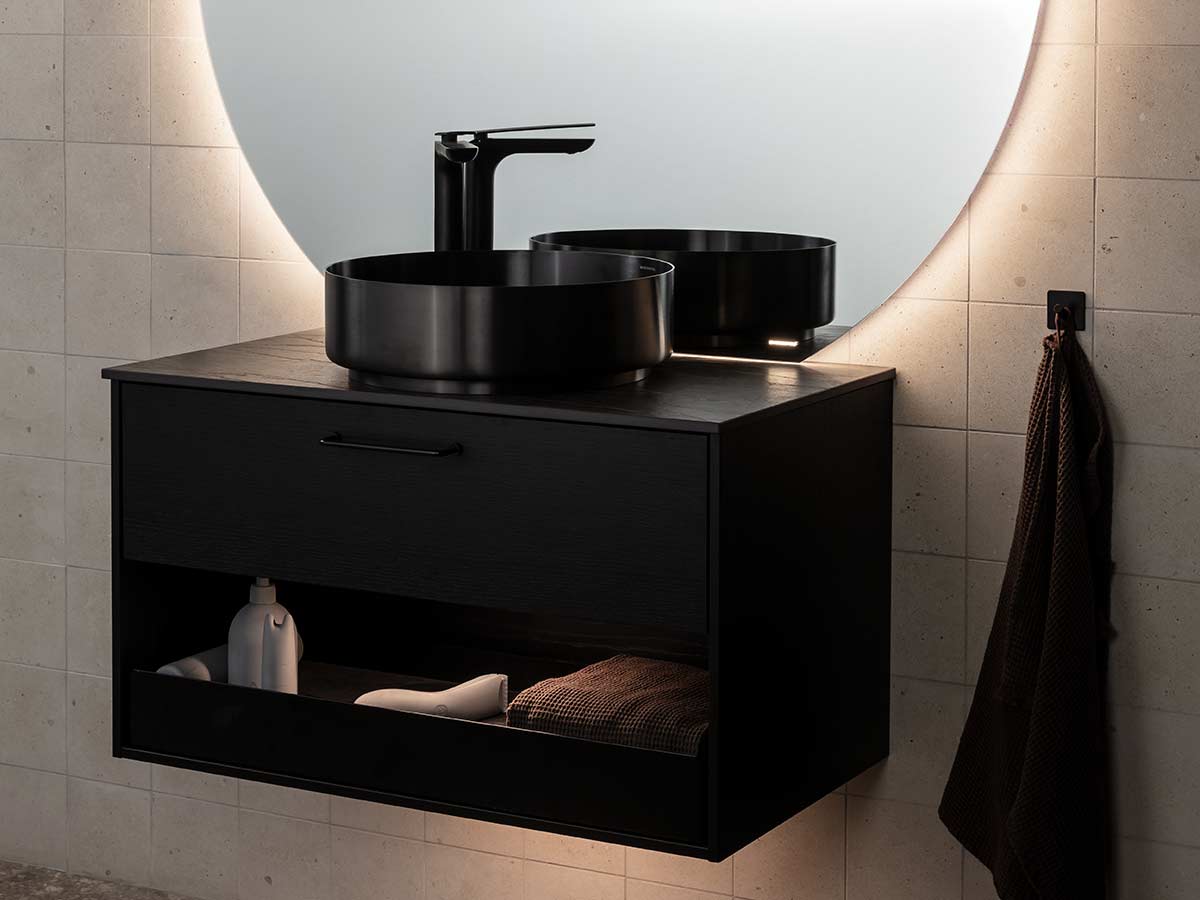 Production close to customers
Our whole production, from raw material to finished product, takes place at our factory in Dalstorp. Doing everything in-house gives us full control of the whole supply chain and ensures high product quality. We have short lead times close to customers and are proud to offer a complete concept for the whole bathroom interior.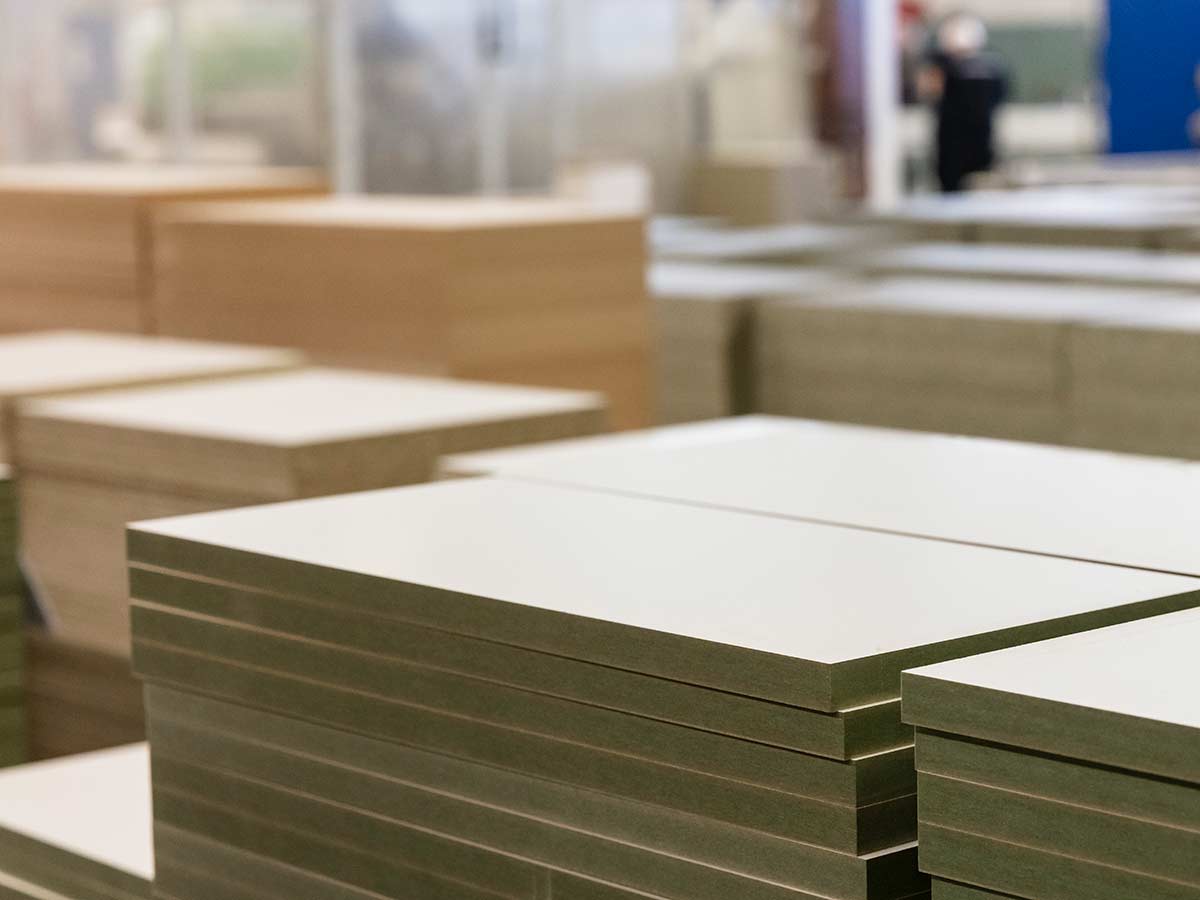 Carefully tested electrical components
All the electrical components in our cabinets are tested before delivery. We do this at our factory in Dalstorp. We also regularly test the equipment used for testing the electrics. The company that supplies the test equipment inspects and checks its function once a year at our factory. Semco also regularly visits us to check our products, just to be on the safe side.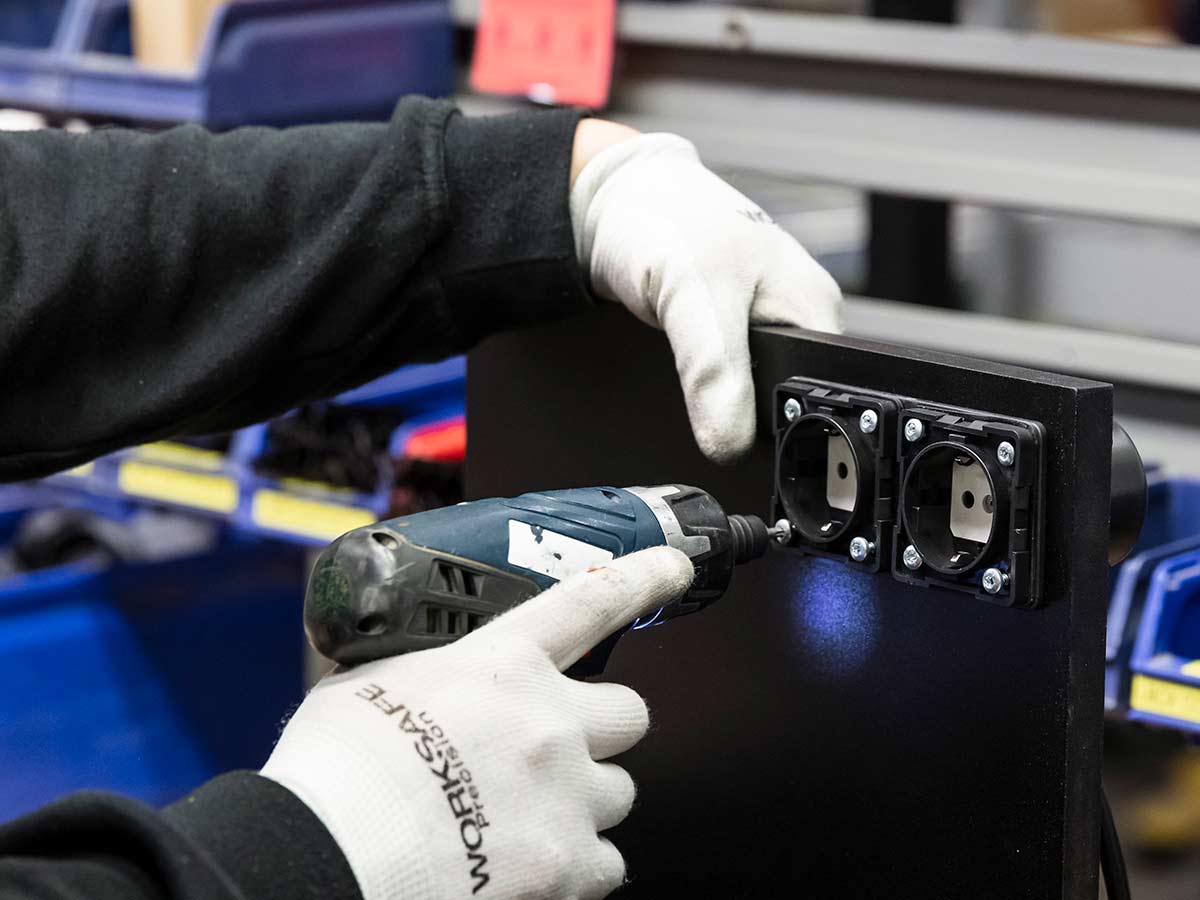 Assembled and ready for use
We assemble all our bathroom furniture, including the doors and drawers, and secure the electrics. This minimises the work of the end customers and tradesmen. When the product leaves our factory in Dalstorp we know that everything works. This ensures peace of mind for both you and us.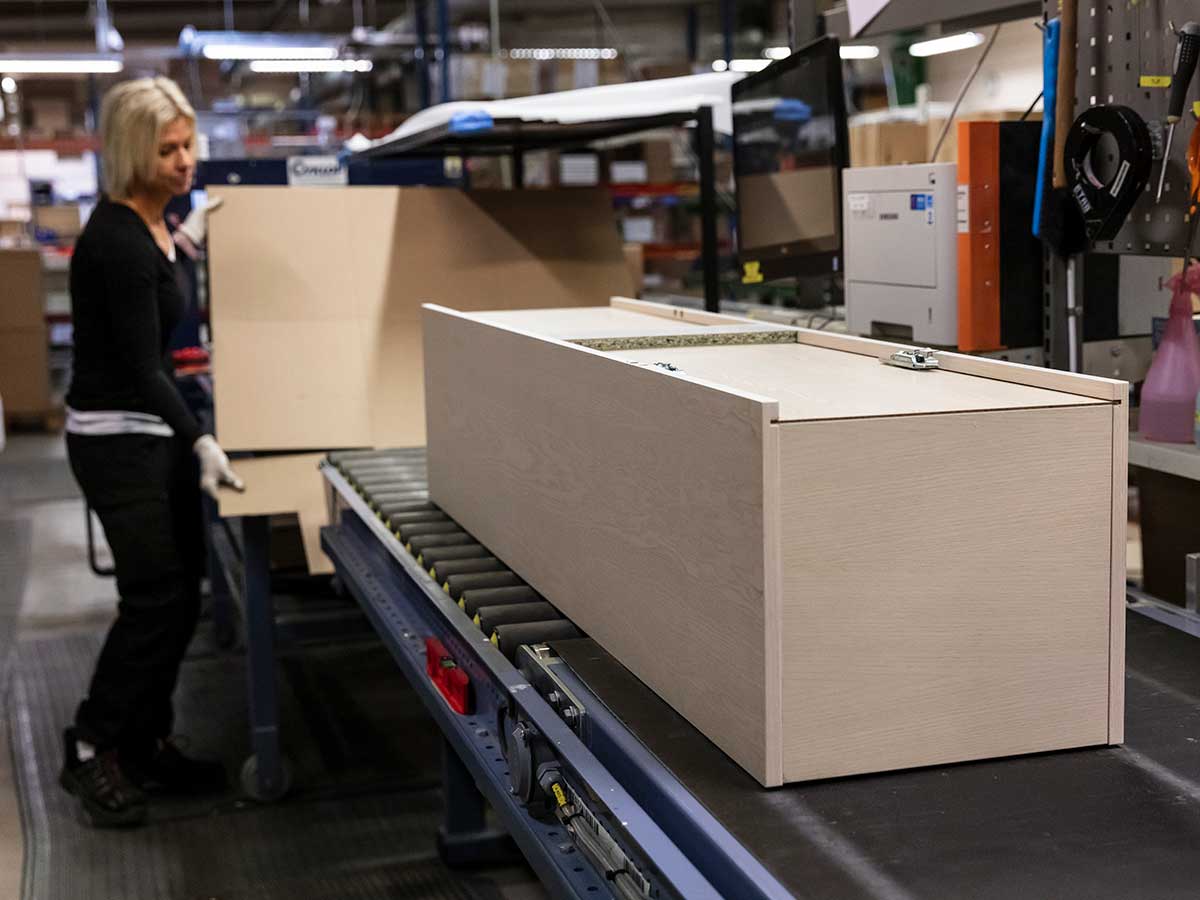 Quality assured in Dalstorp
All products are tested at our own facility in Dalstorp, Sweden. To guarantee that our chipboard frames are moisture-resistant, we test them for three days in 20 °C water, one day in 12 °C cold and three days in 70 °C heat. The durability of our toughened glass shower screens is also carefully tested to ensure the glass is as strong and impact resistant as it should be.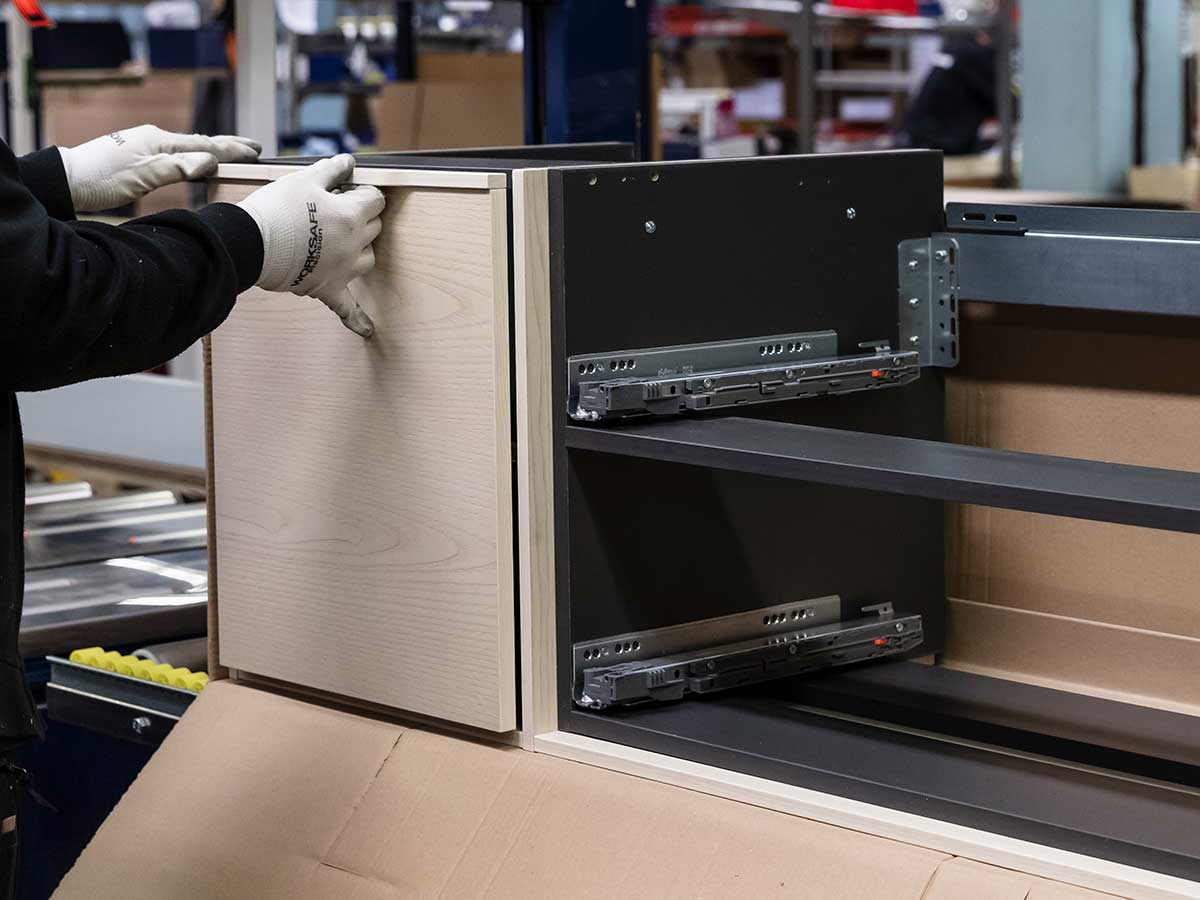 Our unique varnishing method
Our own unique varnishing method ensures optimal moisture resistance and product lifespan. When we varnish our wooden furniture, we give it three base coats and one top coat. We dry each coat with UV light before applying the next coat. We use acid curing paints and coatings that absorb into the material, sealing it against moisture.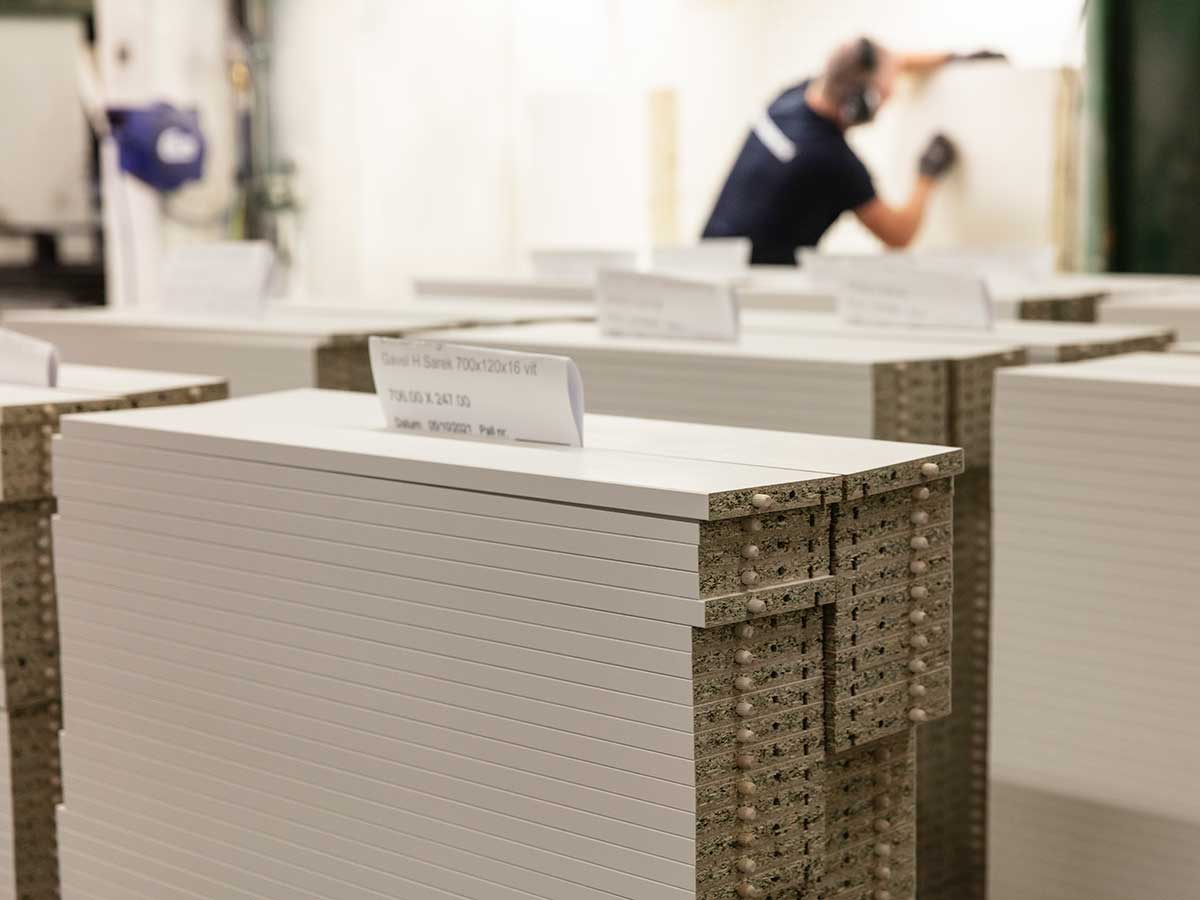 Practical functions
We are constantly developing smart solutions that make people's daily lives easier and better. Functions and details that add that little extra make a big difference. We always keep this in mind when developing our products. They should be easy to install, assemble and use.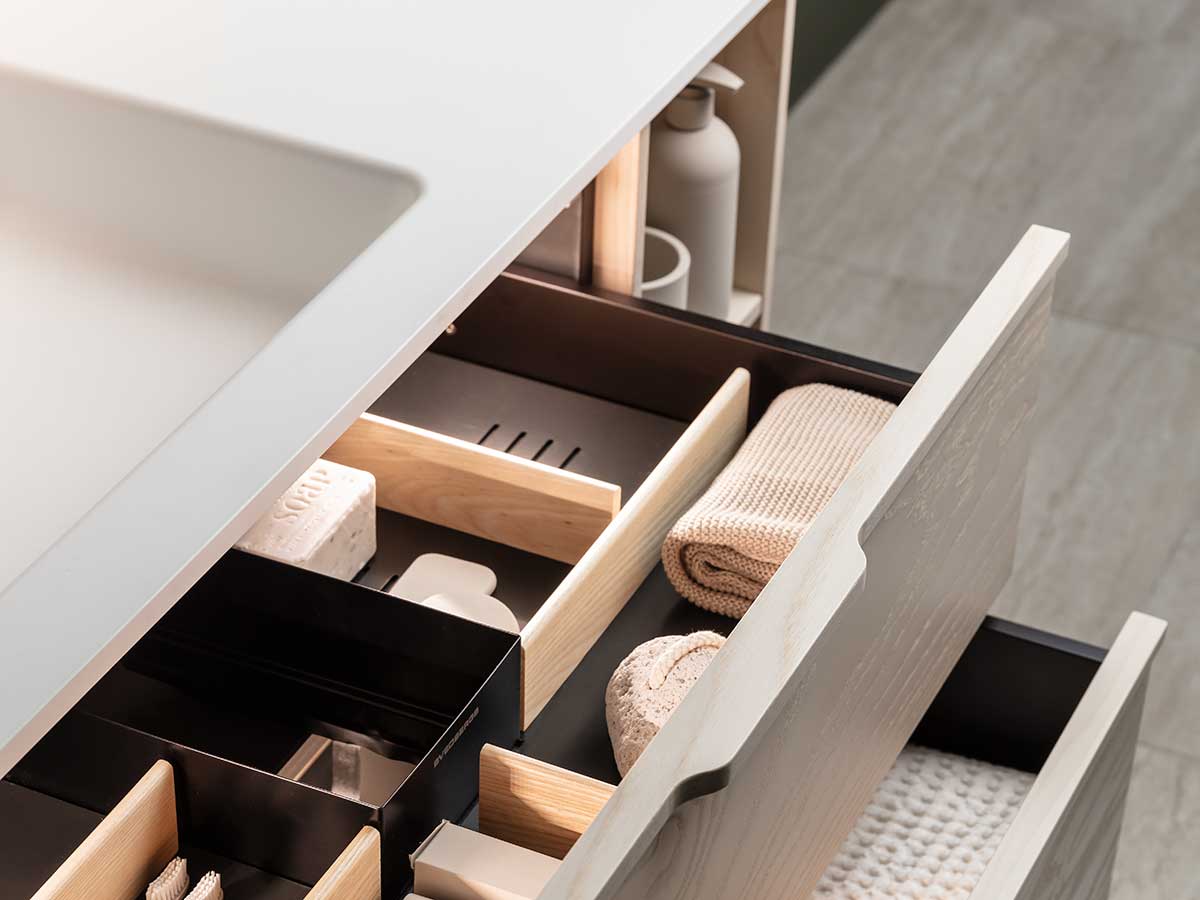 Conscious and thoughtful design
Sustainable design is one of the many ways of reducing our environmental impact. We know that all our products are safe and of the highest quality. But their design, feel and style are also important. The ability to combine modern design with practical function is our greatest strength.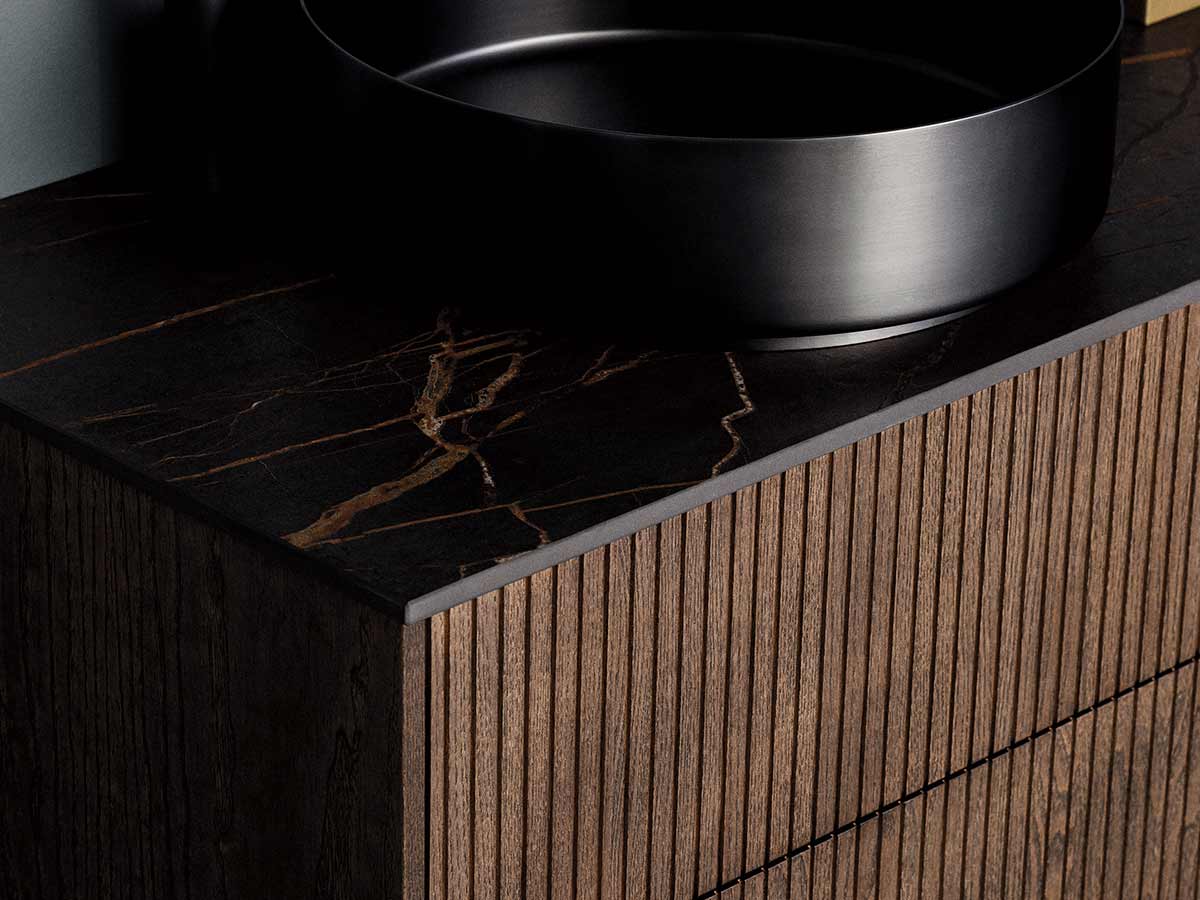 Rest assured with a Svedbergs warranty
We have been designing and manufacturing furniture for the most sensitive environment in people's homes since 1962. They stand up to frequent daily use. Svedbergs is a choice you can always rely on. We always offer a 20 year warranty on furniture, showers, shower cubicles and shower screens. We offer a 5 year guarantee on heated towel rails, baths, mixers and WCs.