Materials
All our materials are carefully selected for their quality, function and sustainability. Here you can read a brief description of the different materials.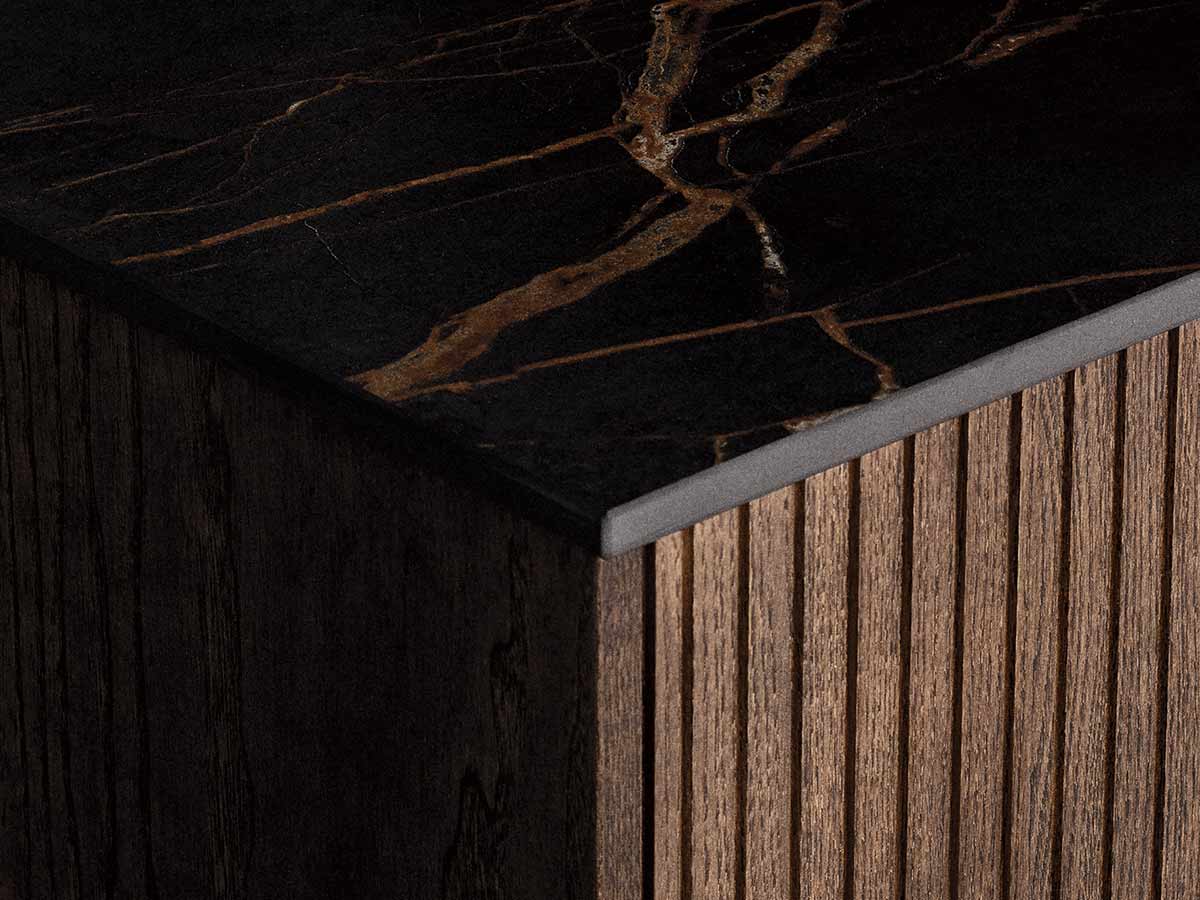 Frames
We always use moisture resistant material. To seal our wooden panels against moisture, we use paints and coatings that absorb into the material.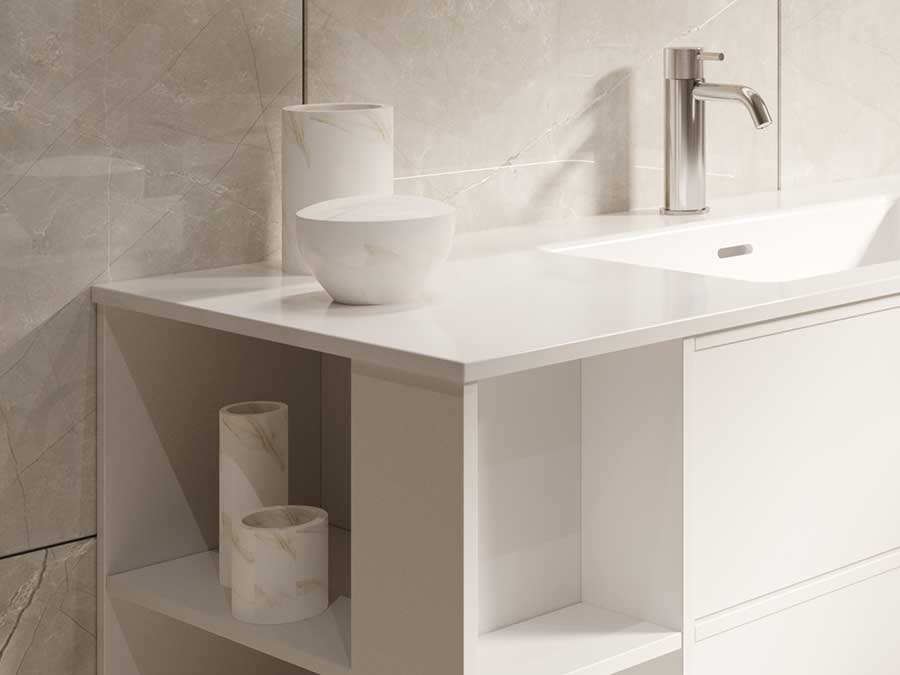 Mirrors
Our mirrors are highly durable and always 100% copperfree. A safety film on the mirrors prevents shattering in the event of an accident.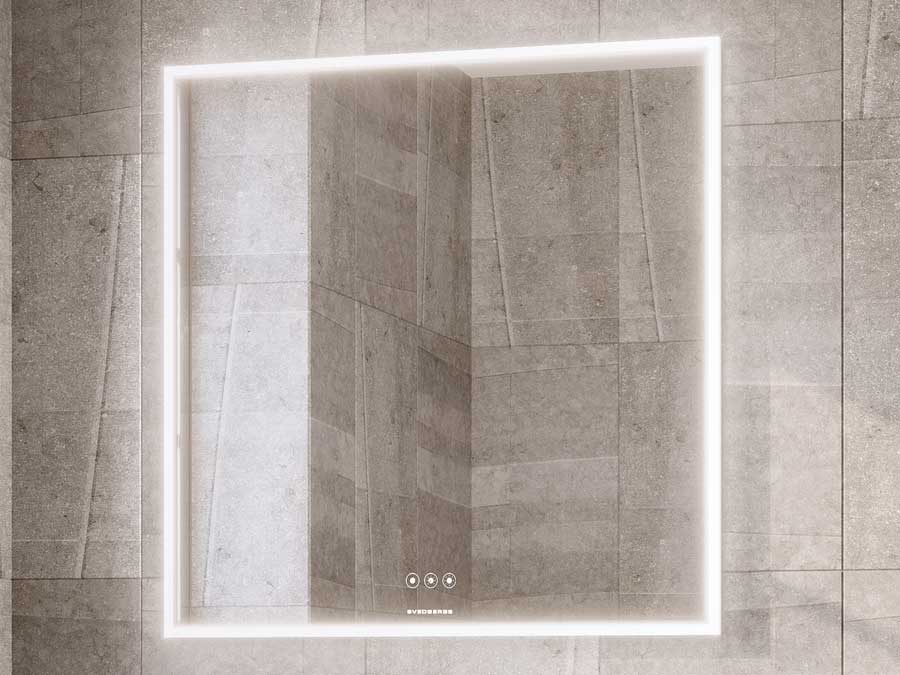 Real wood veneers
All our front panels are given two clear matt coatings to create an attractive, moisture-resistant finish.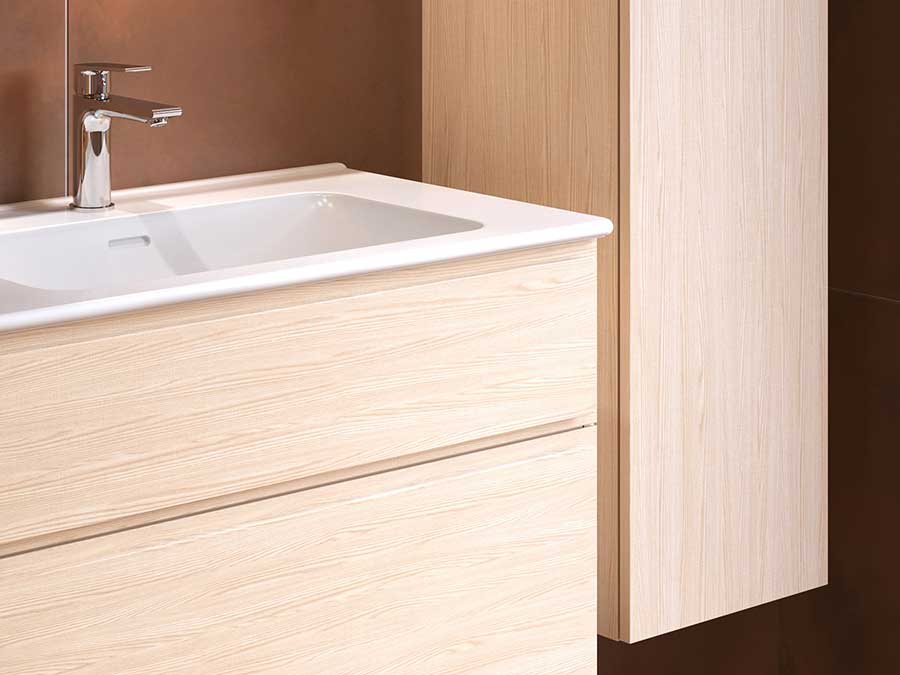 Choose your front expression
The front of our bathroom furniture allows you to create a unique design and give an extension of the home into the bathroom.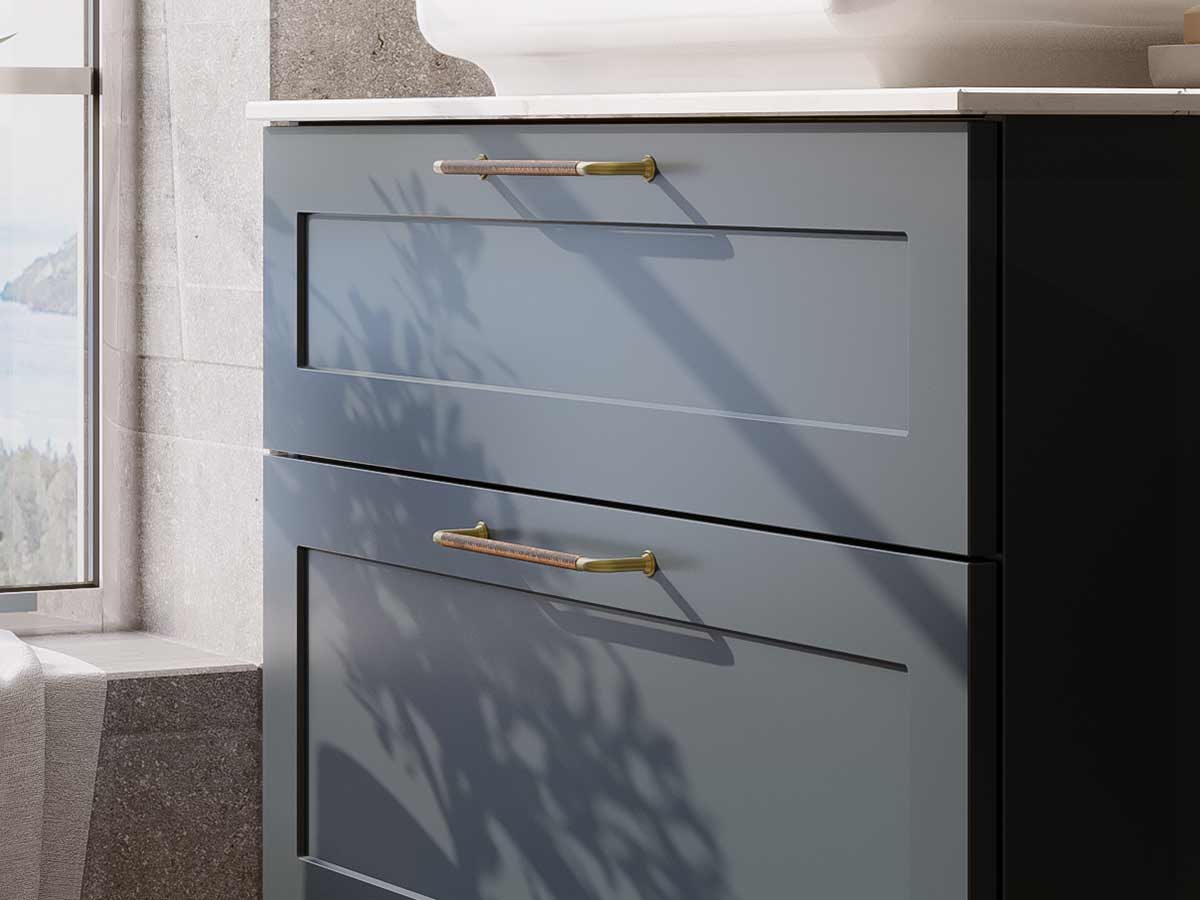 Duradry
Our own coating method, DuraDry, ensures optimal moisture resistance and long product life for our wooden furniture.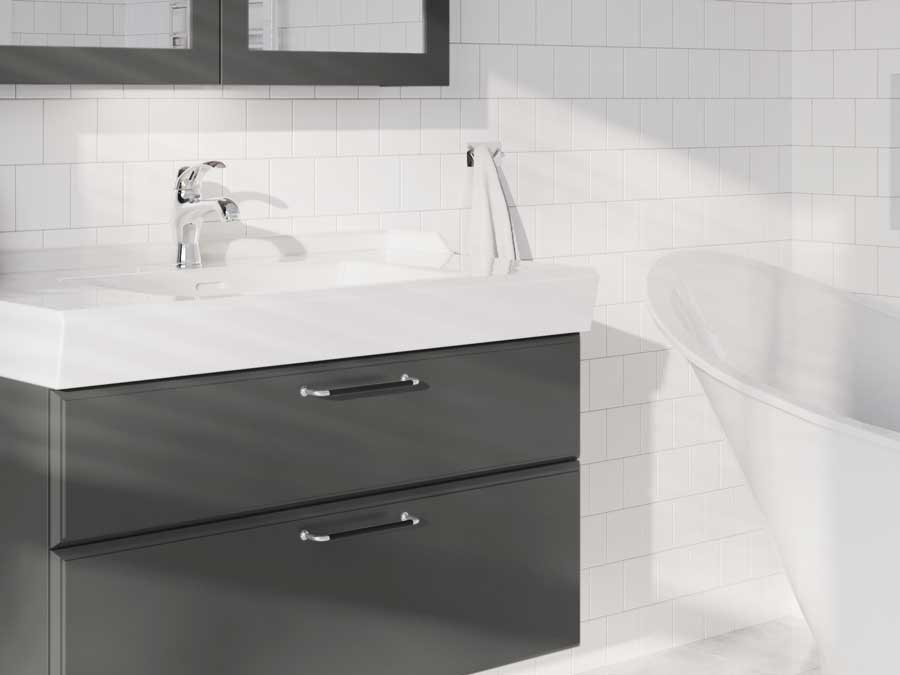 PVD
The technique makes the surface more than ten times harder than a lacquered product, which provides durability and scratch resistance.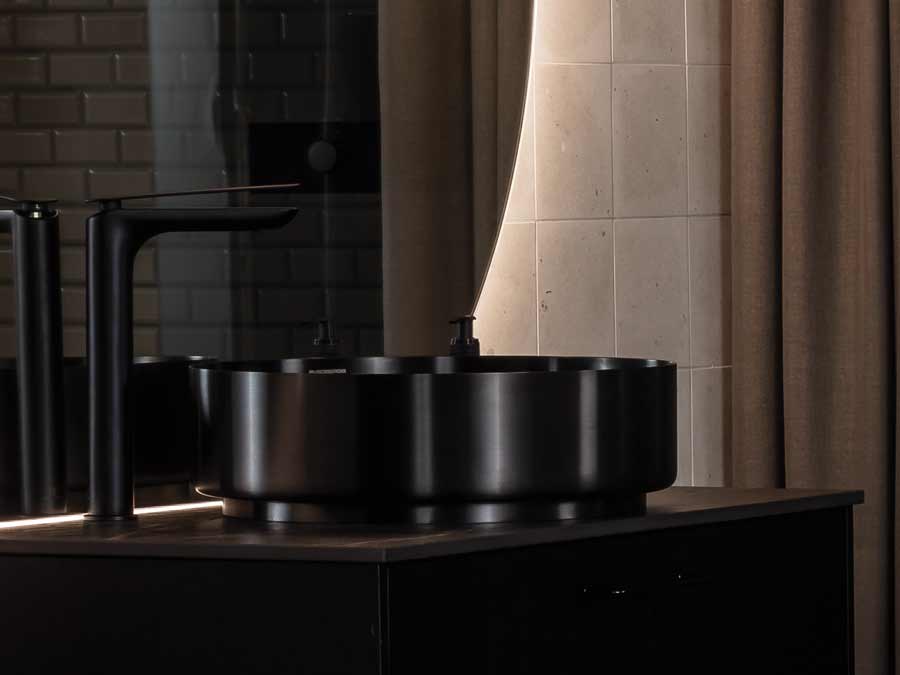 Sheet metal
We use galvanised sheet metal, which we powder coat to make it resistant to rust, strikes and scratching. In this process, we use environmentally friendly Bonderite NT and solvent-free coatings.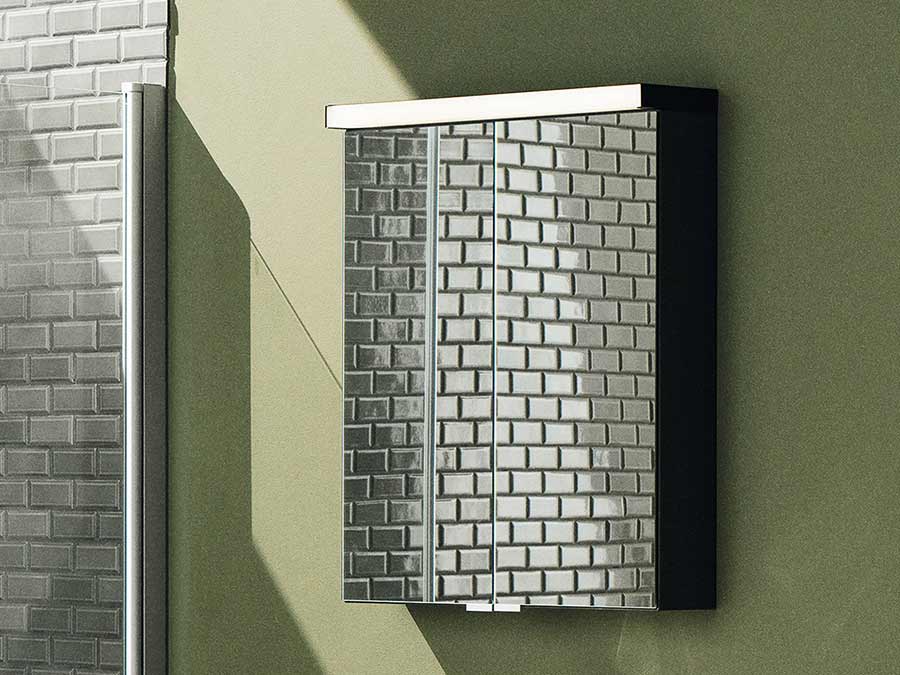 Enduradry
The coating we have developed for our sheet metal components is based on nanotechnology. It provides a protective layer that is exceptionally dense and durable, which makes it possible to rinse off the products with water without them being damaged.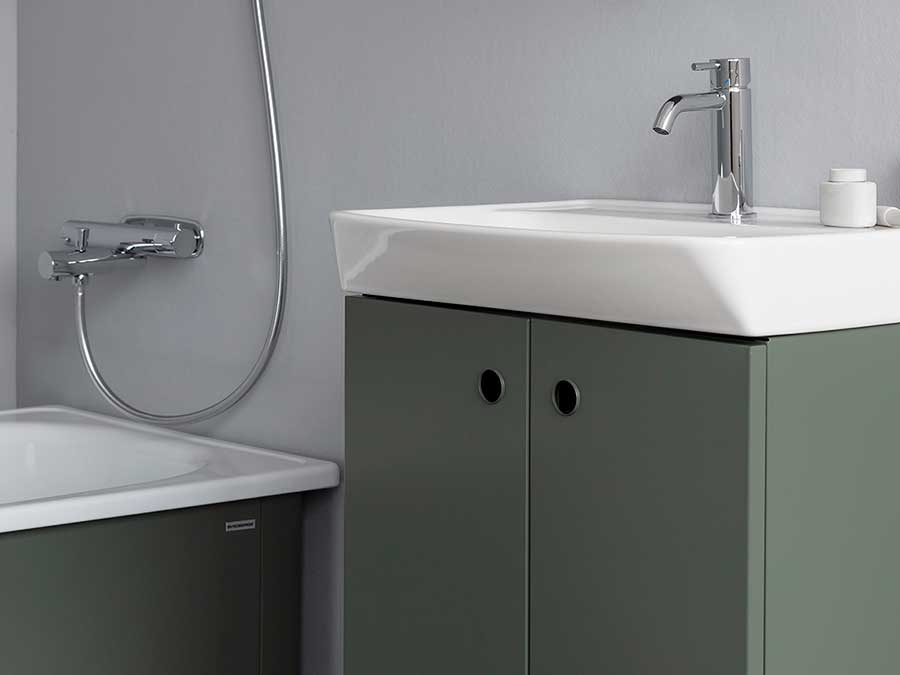 Colour your bathroom
A white bathroom is classic and timeless. Grey and black exude understated elegance. Oak is classic. Which colour suits your bathroom?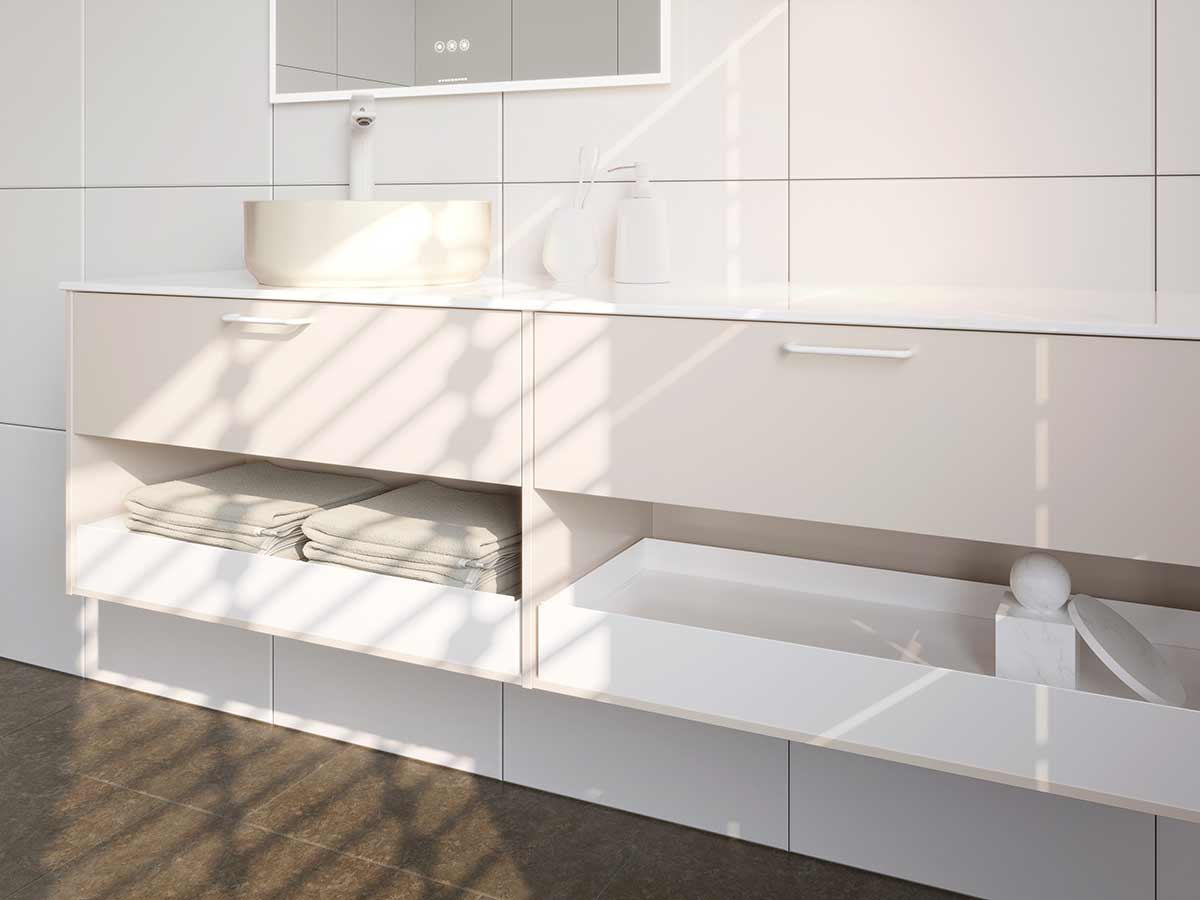 Porcelain
We add a glaze to the surface to protect the porcelain from scratches and to make it easier to clean.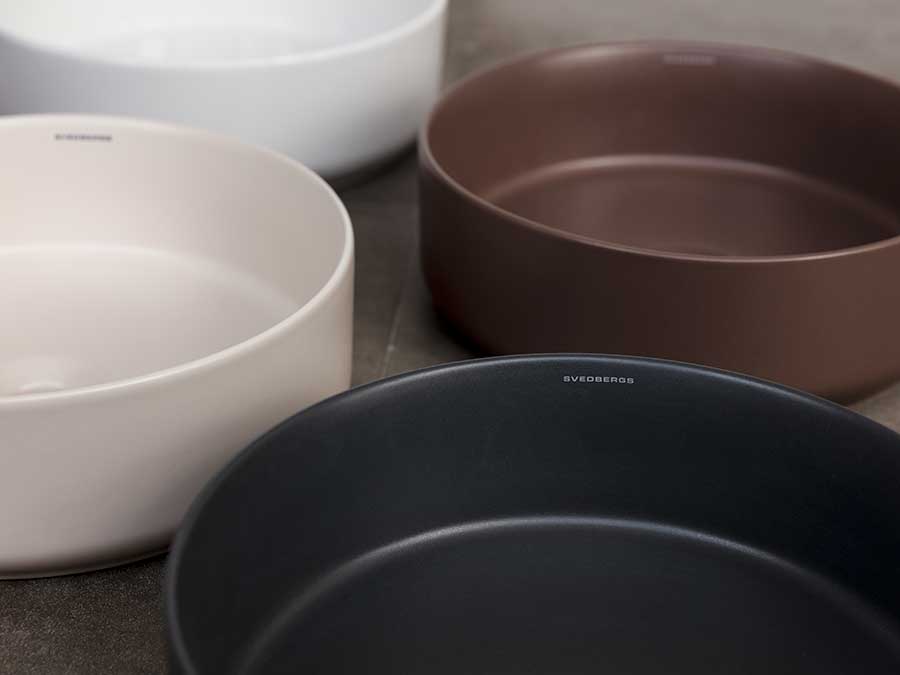 Solid Surface
A malleable, low-maintenance material. It is exceptionally durable and hygienic.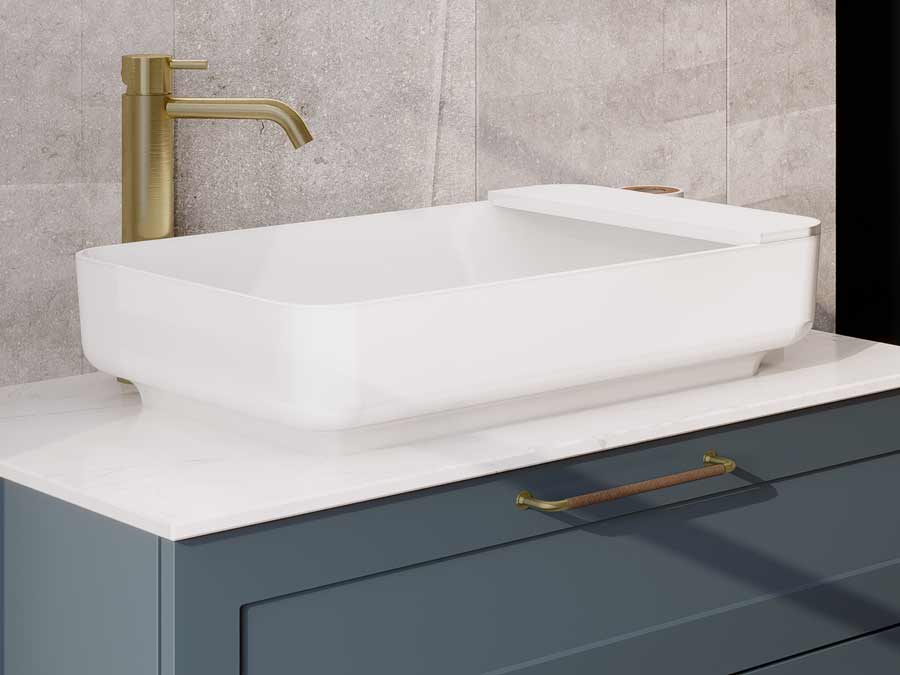 Silestone
Silestone consist primarily of quartz which is a hard mineral. The material is resistant to scratches and wear. It is also easily washable and stain-resistant.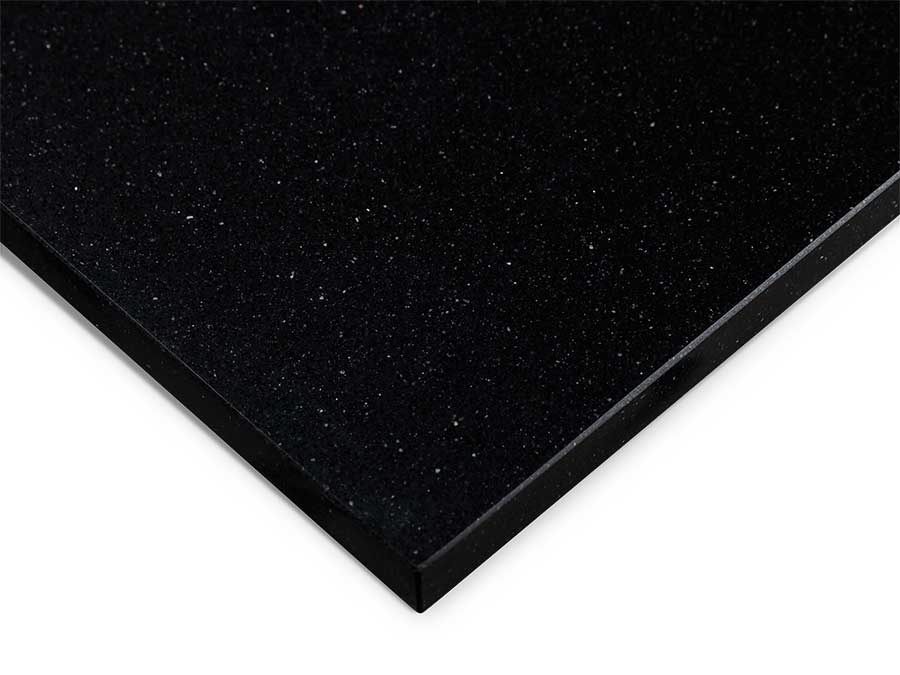 Dekton
A material that withstands high temperatures. It is also resistant to scratching, UV degradation and fading. The material is easy to clean.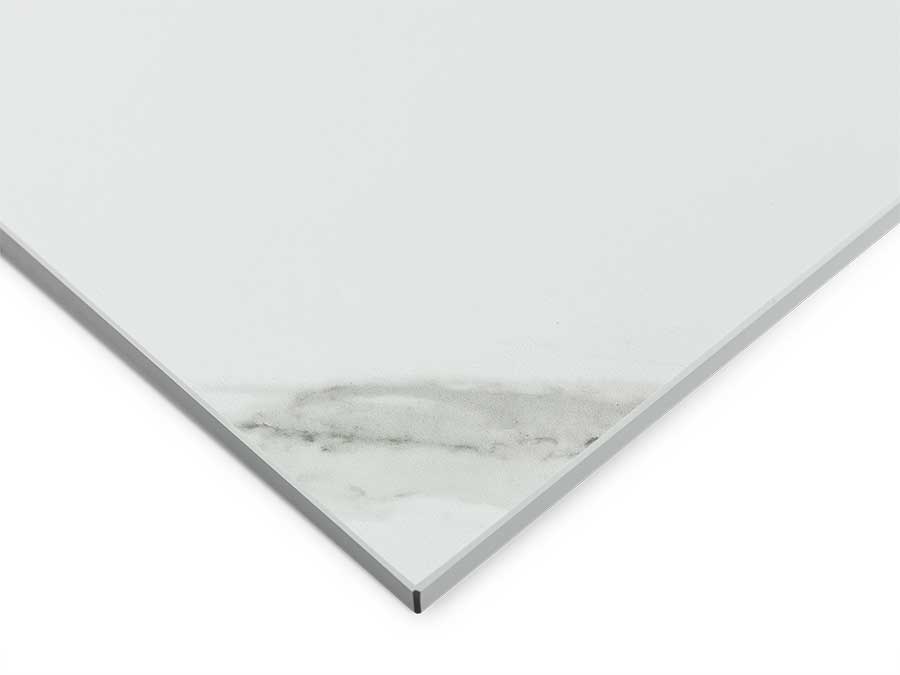 Choose the right bath for your bathroom
The bath is the natural centrepiece of many bathrooms. This is hardly surprising. A warm, relaxing bath is a great way to unwind and enjoy a little everyday luxury. We have baths in Lucite, acrylic, enamel and cast marble.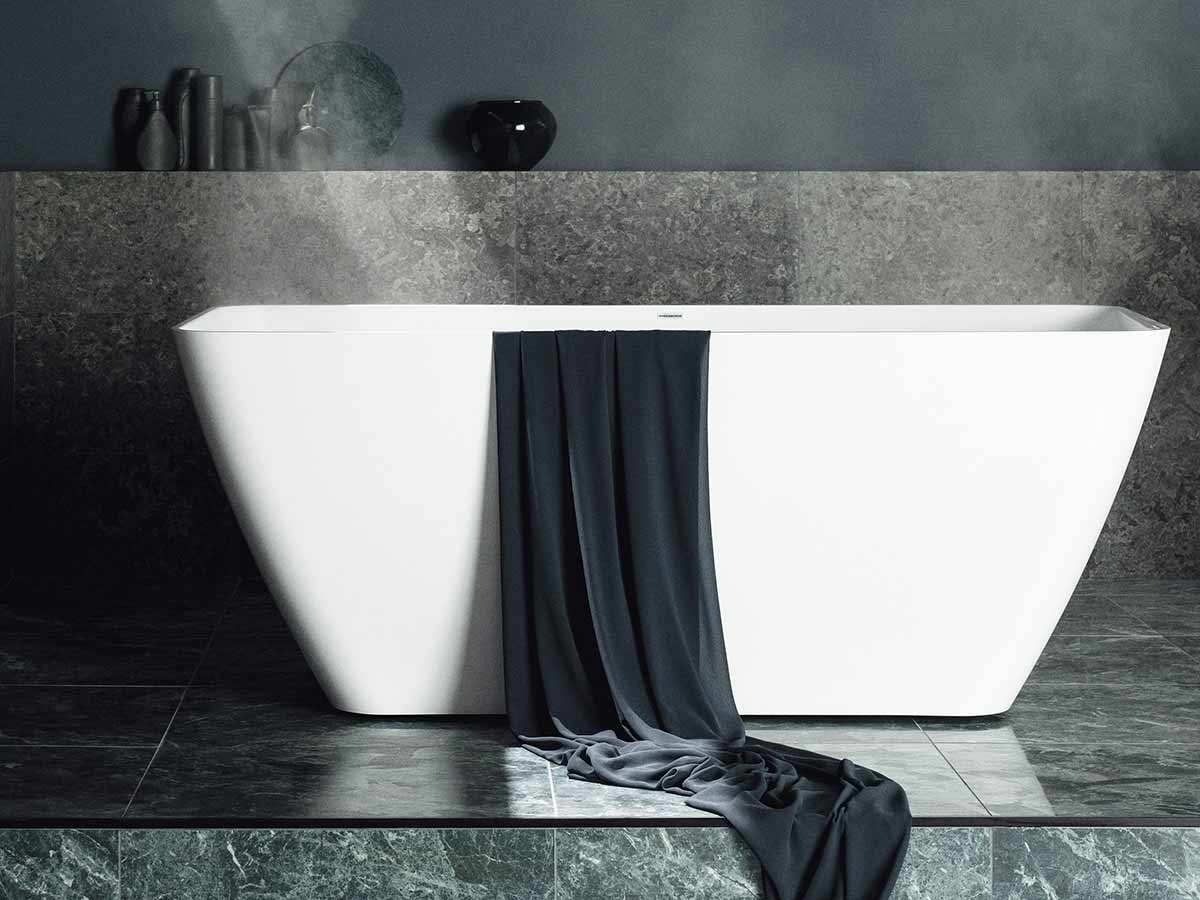 Acrylic
Acryllic is durable and easy to clean. It is also highly shapeable.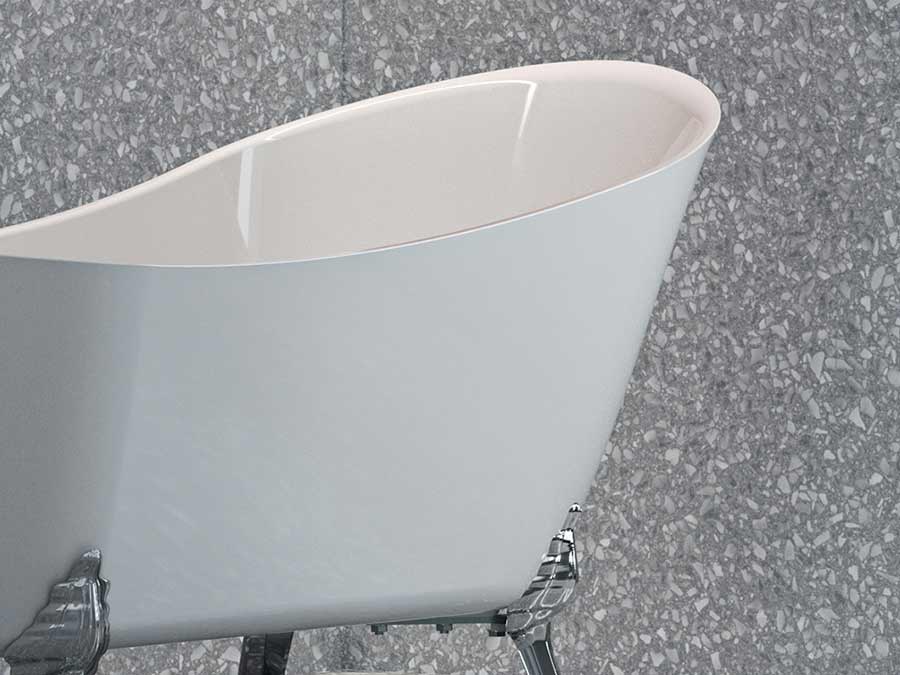 Lucite
Stronger than acrylic, with a luxurious surface finish that feels warm and soft to touch and retains colour over time.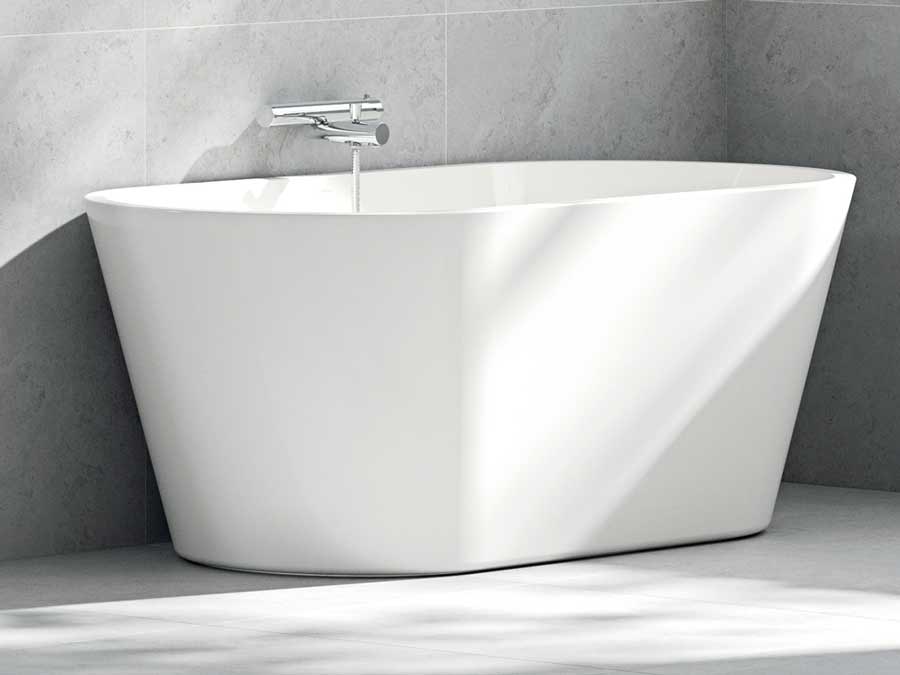 Mineral composite
Artificial marble that is highly shapeable and very hardwearing. The material keeps the water warm longer.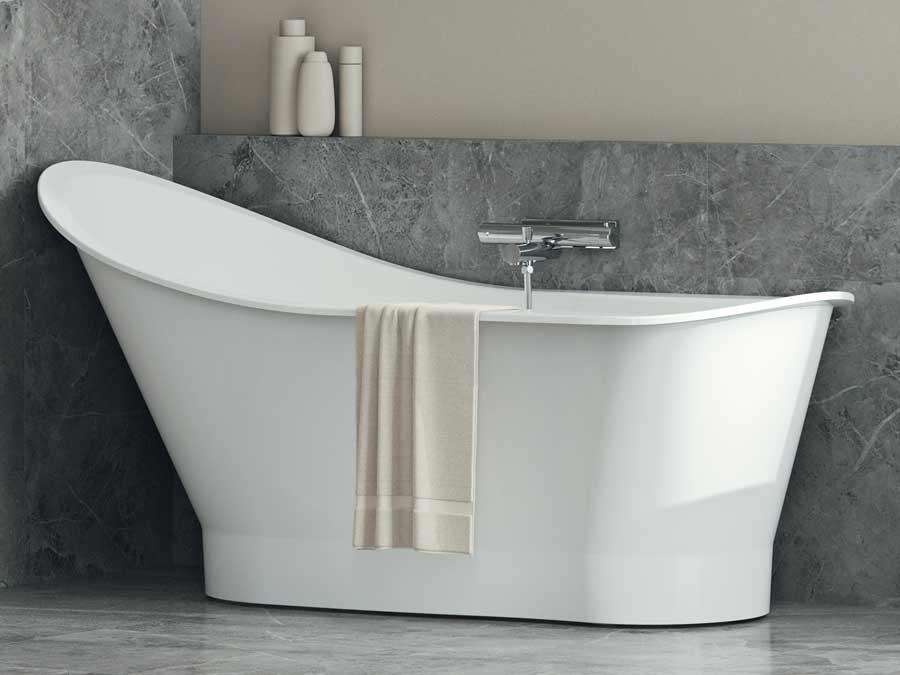 Enamel
A robust material that has been associated with baths for decades. Our enamel baths are made of pressed steel that is covered and protected by the enamel.