Light up your bathroom
It's on hand 24 hours a day to make your daily routines easier. It helps you get your makeup right, shave in the morning and find the toilet in the middle of the night. It relieves daily stress and offers a relaxing haven. Despite all this, you probably take your bathroom lighting for granted. But without it, your bathroom wouldn't work.
Lit drawers for your vanity unit
With lighting integrated in your bathroom furniture, you'll always find what you need in your drawers and cabinets. Even at night. When you enter the bathroom – especially if you've just woken up – it's nice to have dim, soft lighting. You won't want to light up the whole room. If you only turn on the lights in your drawers, cabinets and around the mirror, you'll find it easier to go back to sleep.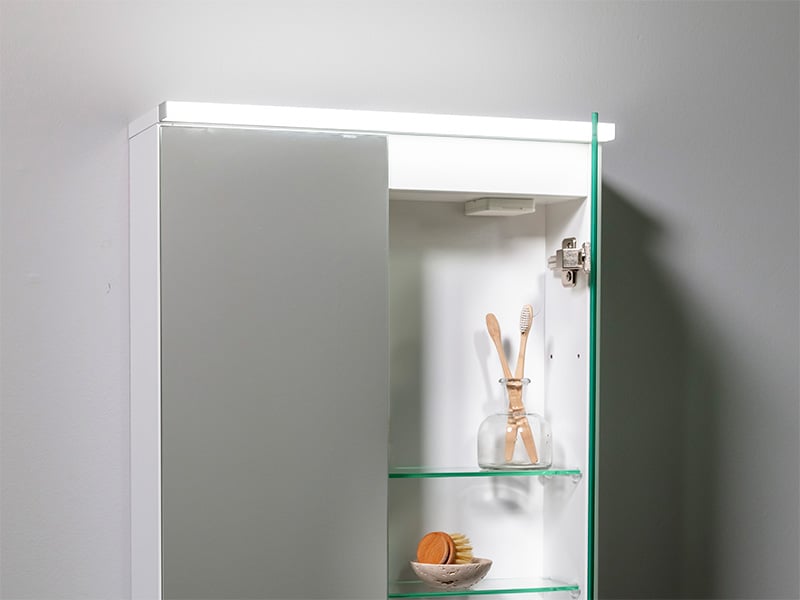 Light up your bathroom furniture
Many people choose integrated lighting, for instance in a bathroom cabinet or vanity unit. Do you prefer to have the lighting inside, underneath or on the sides? We can help you find the optimal lighting solution for your bathroom. We offer various types of lighting for our mirrors and bathroom furniture. What they all share in common is that they are energy-saving and provide comfortable lighting.
Mirrors with lighting
Early morning, late evening or the middle of the night? It's great to be able to change your lighting to suit the situation and the time of day. Sometimes you want softer lighting for a calm atmosphere. Everyone needs storage, but many people choose to only install a mirror above the basin and have the storage units on the side. We have mirrors with lighting on top, behind, underneath or with recessed lighting. All our lighting solutions use LEDs and provide comfortable light. If you want a round mirror with integrated lighting around the edge, check out our popular Selfie mirror.
Mirrors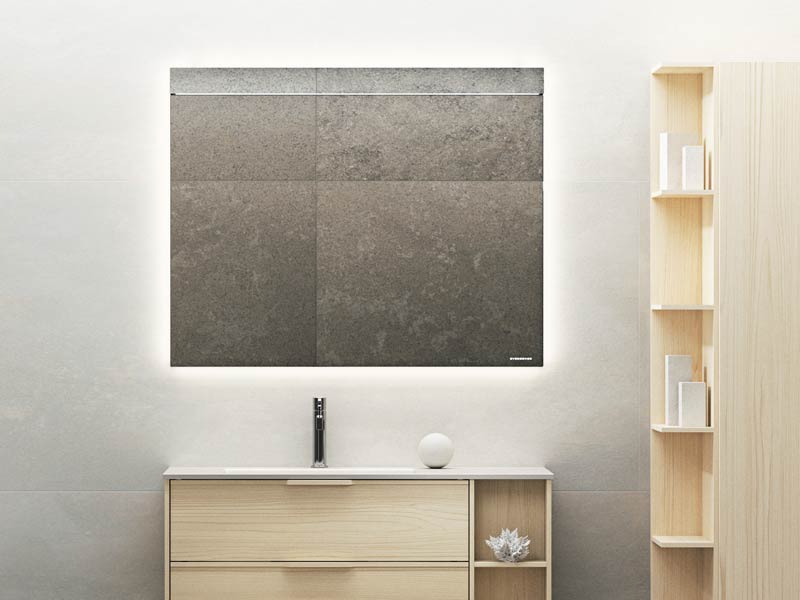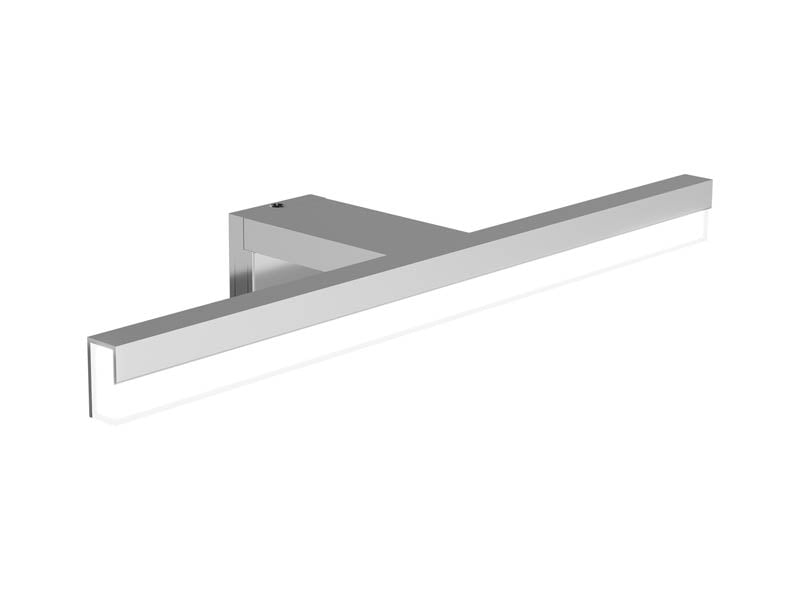 Seperate lighting in your bathroom cabinet
If you prefer a mirror cabinet without integrated lighting, you can add a separate lighting system. We have various solutions to choose from. They all have LED lights, which have a longer life and are more eco-friendly.
Separate lighting
Comfortable and energy-saving
We have different types of lighting for our mirrors and bathroom cabinets. What they all share in common is that they are energy-saving and provide comfortable atmospheric lighting. Our light strips light up instantly without flicker and have a long life.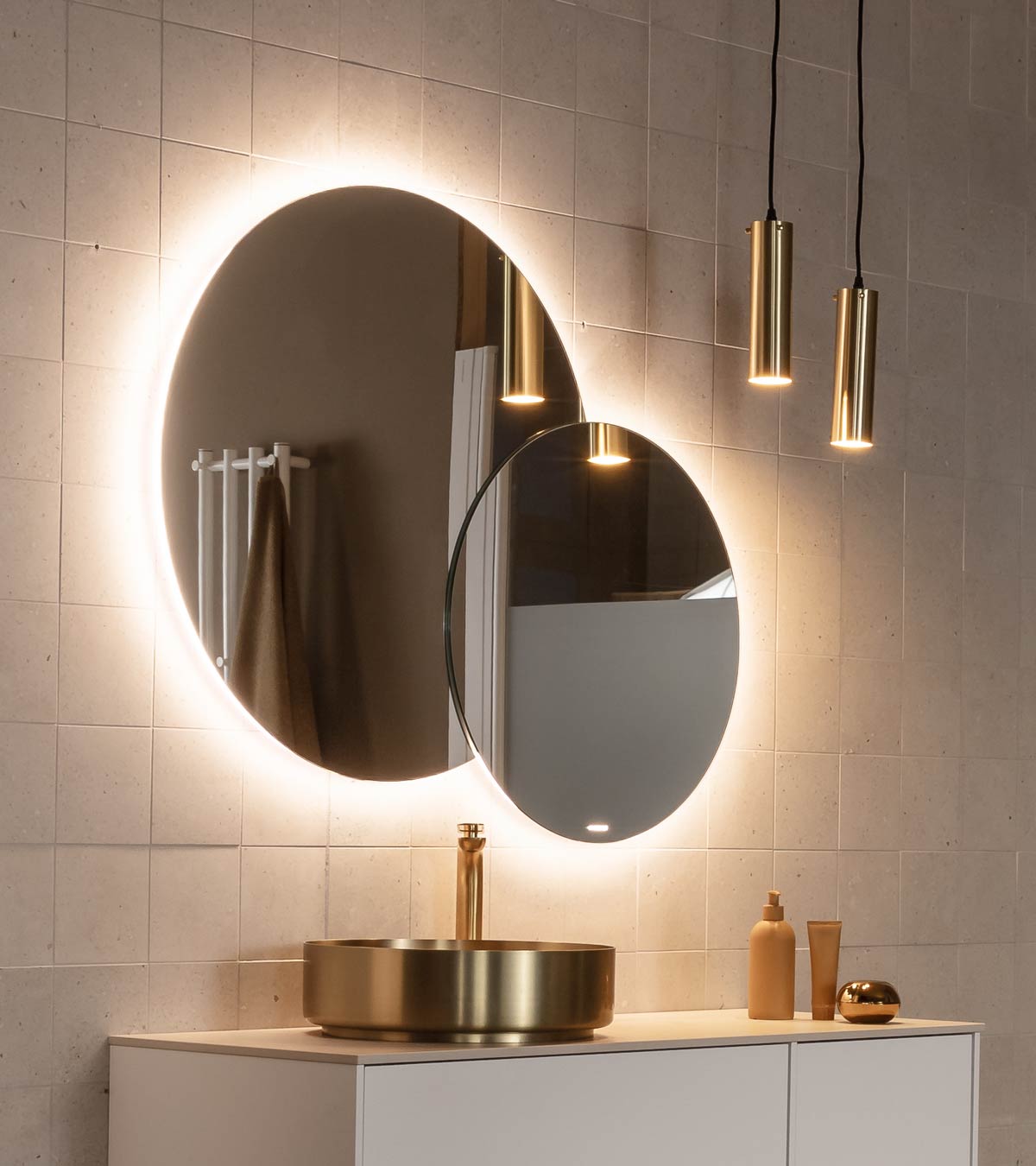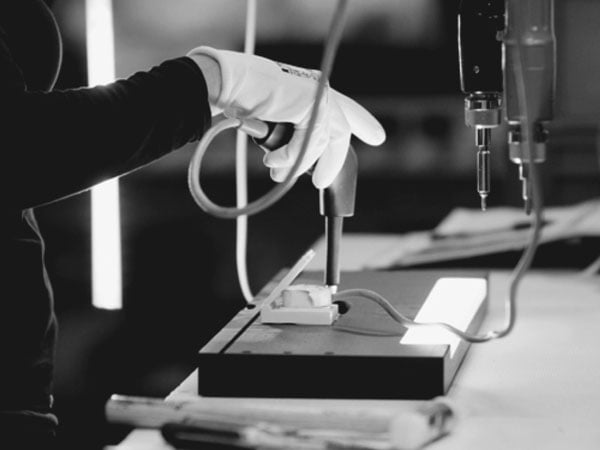 Factory-installed electrics
Electricity and water are not a safe combination. You can always rest assured with our safe electrical installations. Our products have factory-installed electrical components that are S marked, CE marked and IP rated. The S mark is an important complement to the CE mark because it guarantees the safety of our products. All the electrics are tested at our facility in Dalstorp before delivery. Our test equipment is also inspected regularly.
Environmentally friendly LED lighting
We use LED bulbs in almost all our lighting. They have a long life and are an excellent environmental choice. LED bulbs use only a fraction of the energy that incandescent bulbs or light strips use to produce the same amount of light.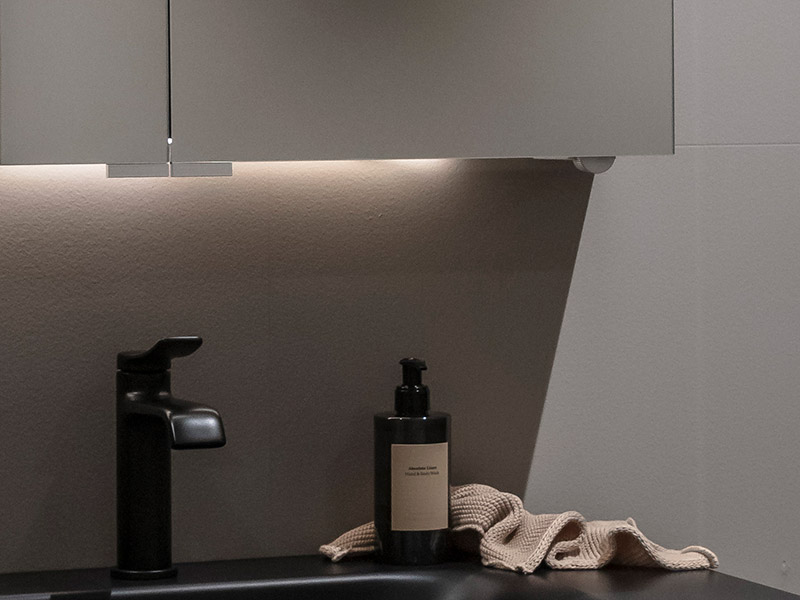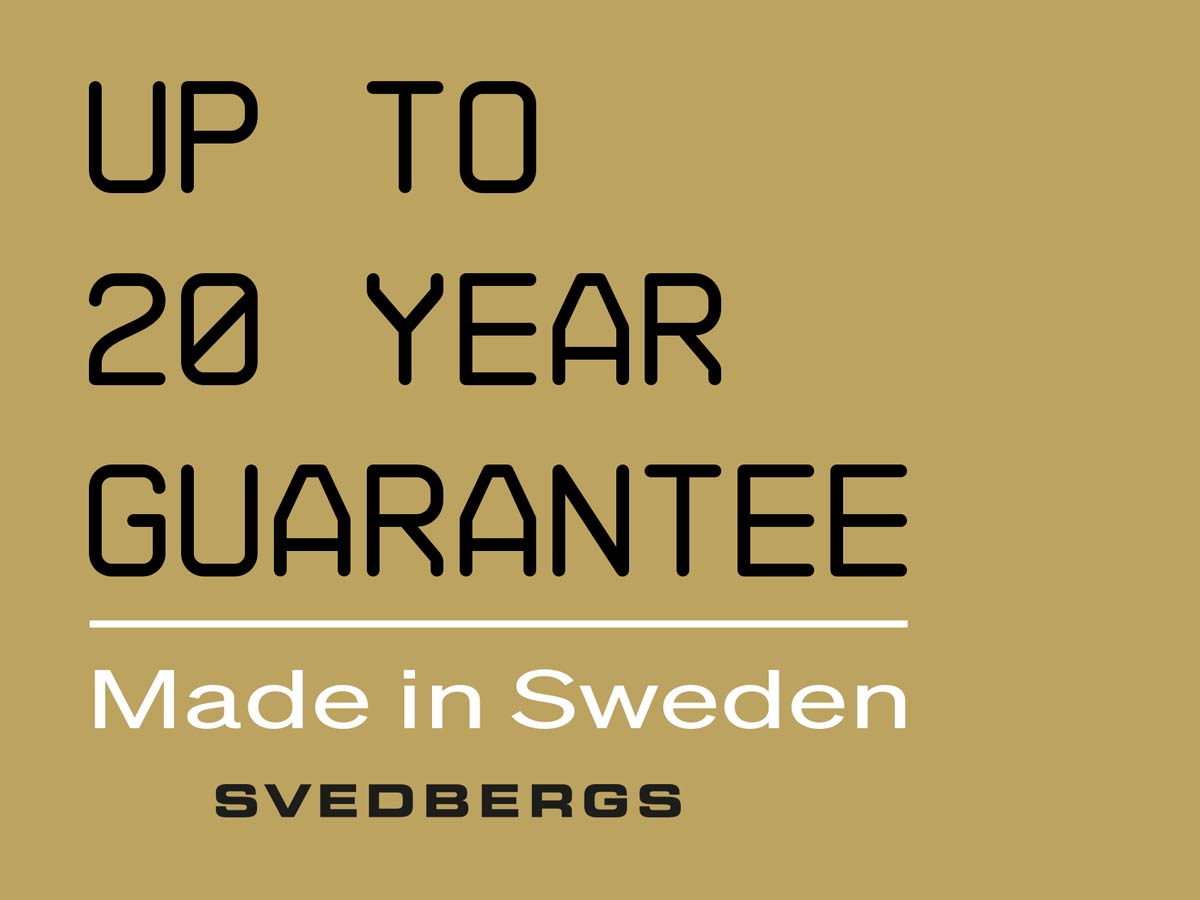 Rest assured with a Svedbergs warranty
We have been designing and manufacturing furniture for the most sensitive environment in people's homes since 1962. They stand up to frequent daily use. Svedbergs is a choice you can always rely on. We always offer a 20 year warranty on furniture, showers, shower cubicles and shower screens. We offer a 5 year guarantee on heated towel rails, baths, mixers and WCs.
Visit your nearest dealer
Visit a dealer near you to see our bathroom furniture first hand.