We simplify your bathroom experience
We design, manufacture and develop products that are easily adaptable to all situations and requirements. We also make them easy to install and clean. Our aim is to make your life easier. That's the way we want it. This approach is in our nature.
Moisture-resistant bathroom furniture
Choose bathroom furniture that stands up to repeated daily use. Our wooden furniture is coated in multiple stages for maximum durability. Our unique varnishing method, 3+2, DuraDry, ensures optimal moisture resistance and product lifespan. We apply three base coats and dry each one individually with UV light. This is followed by two top coats, which are air dried to make the furniture really durable. We use acid curing paints and coatings that absorb into the material, sealing the wood against moisture to maximise the furniture's lifespan.
DuraDry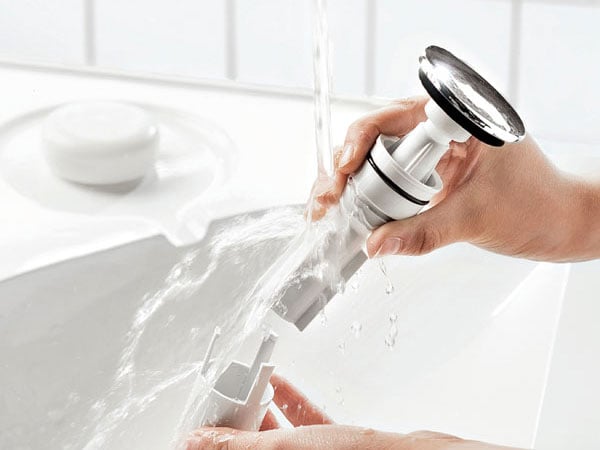 Smart, fuss-free water trap
Now you no longer need to be a contortionist to clean underneath the water trap. Our smart EasyClean water trap comes complete with a hose and a chrome pop-up waste, and makes cleaning much easier. There's no need to unscrew the water trap under the basin and empty it into a bucket. This makes it easy to perform routine maintenance and prevent blockages. And it also saves your back!
EasyClean
Easy assembly and installation
Now you can install your wall-mounted bathroom furniture quickly, easily and safely. Our simple EasyMount hanging system requires fewer installation steps. It fixes to the wall with just two screws, causing less impact on the moisture barrier. It also makes adjustment easier.
EasyMount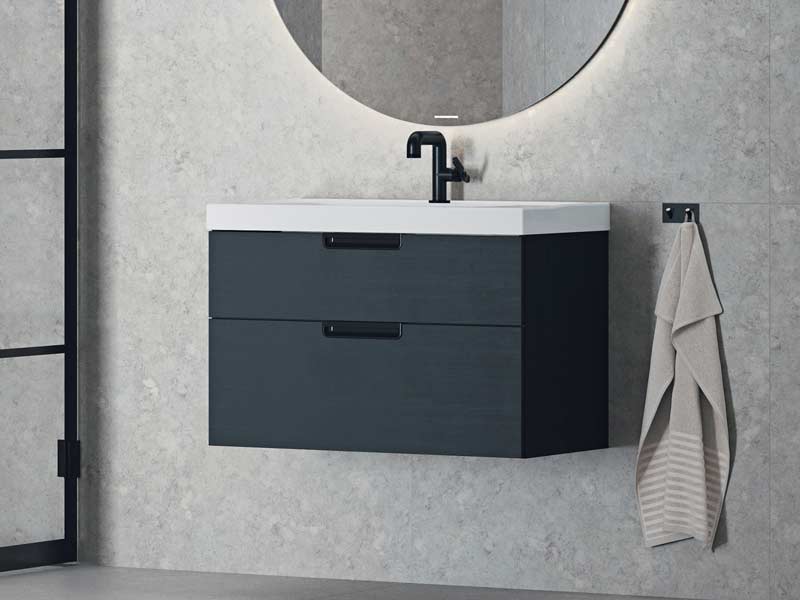 Installation videos
Do you need to install a vanity unit, heated towel rail, mirror cabinet or shower cubicle? Make your bathroom project easier by watching one of our installation videos. You'll find them on our YouTube channel.
Bathroom accessories
Needs and requirements vary, for instance according to the bathroom's size or the number of family members. Our bathroom furniture is packed with smart functions right from the start. But you can still add optional extras such as electrical sockets, a magnifying mirror, a laundry basket, drawer lighting and a leg frame. Contact your nearest dealer for more information about the options available.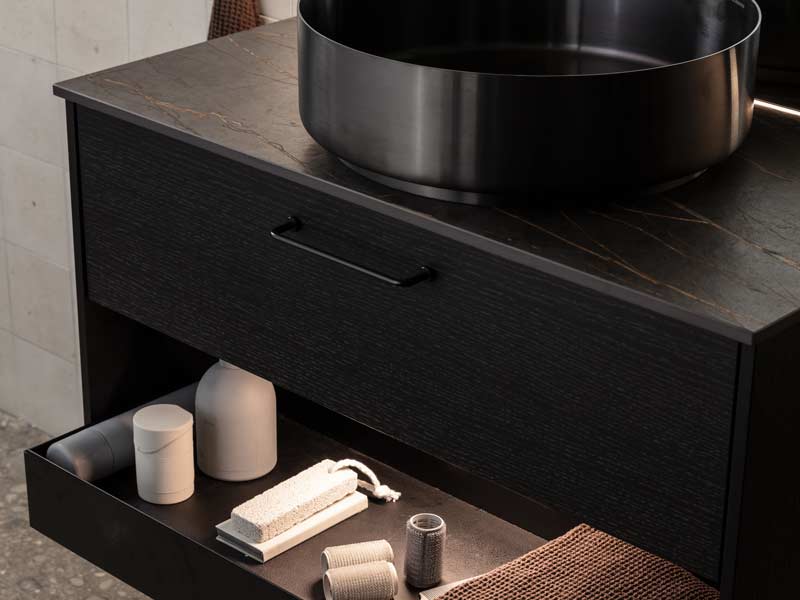 Visit your nearest dealer
Visit a dealer near you to see our bathroom furniture first hand.