Craftsmanship and details make the difference
Many of the visitors at our factory in Dalstorp are surprised that we still manufacture and assemble all our bathroom furniture there – and that so much is still done by hand. It's the same with our electrics. We make sure everything is installed correctly from the start, with all the safety classifications and labellings you could wish for.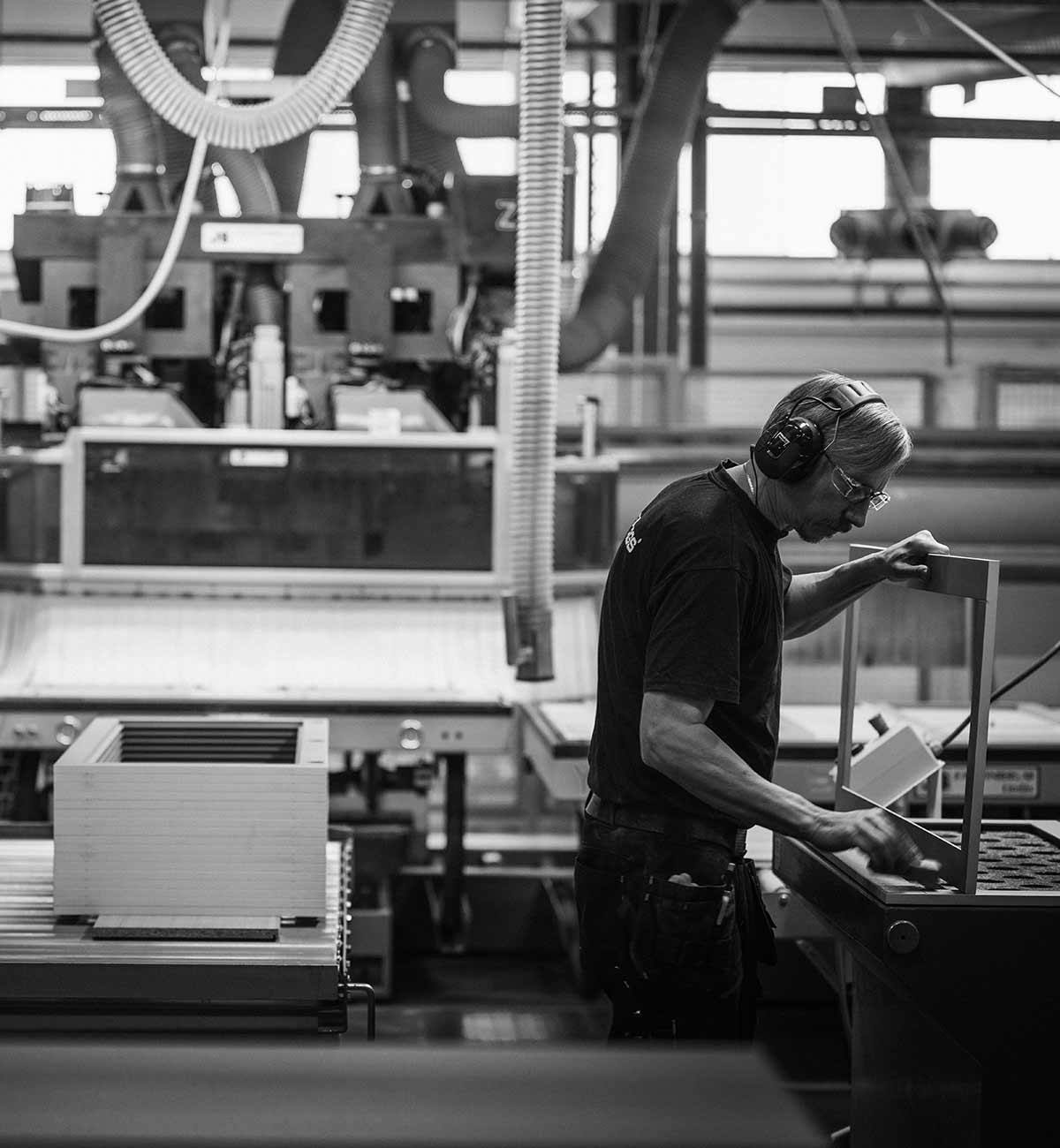 We do it from start to finish
Because we make everything ourselves at our own plant, we can guarantee that each product is of the highest quality. When we say our wooden furniture gets a base coat, it means we give it three base coats and a top coat. We dry each coat with UV light before applying the next coat. And we use paints and coatings that absorb into the material, sealing it against moisture. We take the same care over our cabinets and other sheet metal components. They are powder coated to make them resistant to rust, impact and scratching.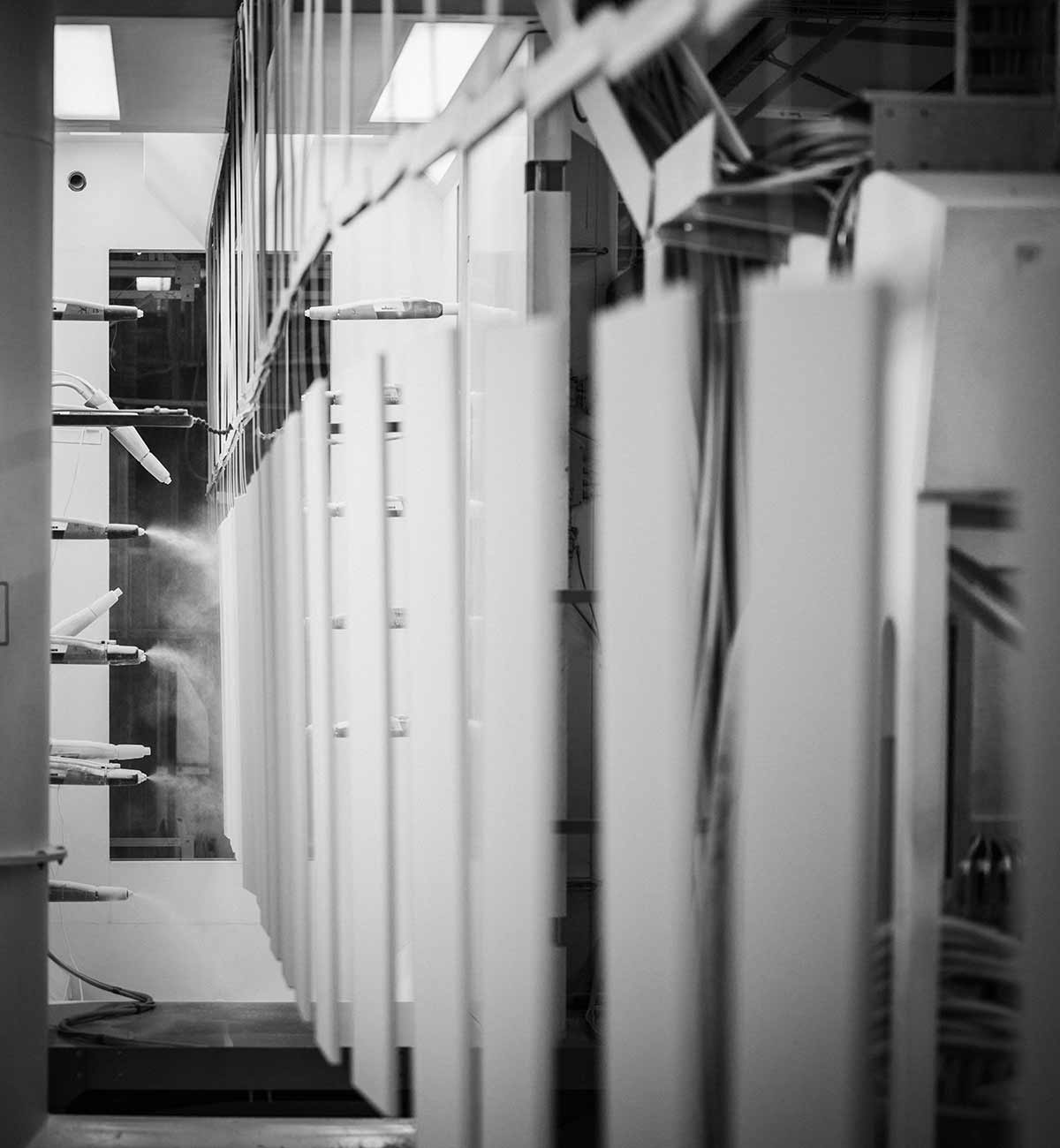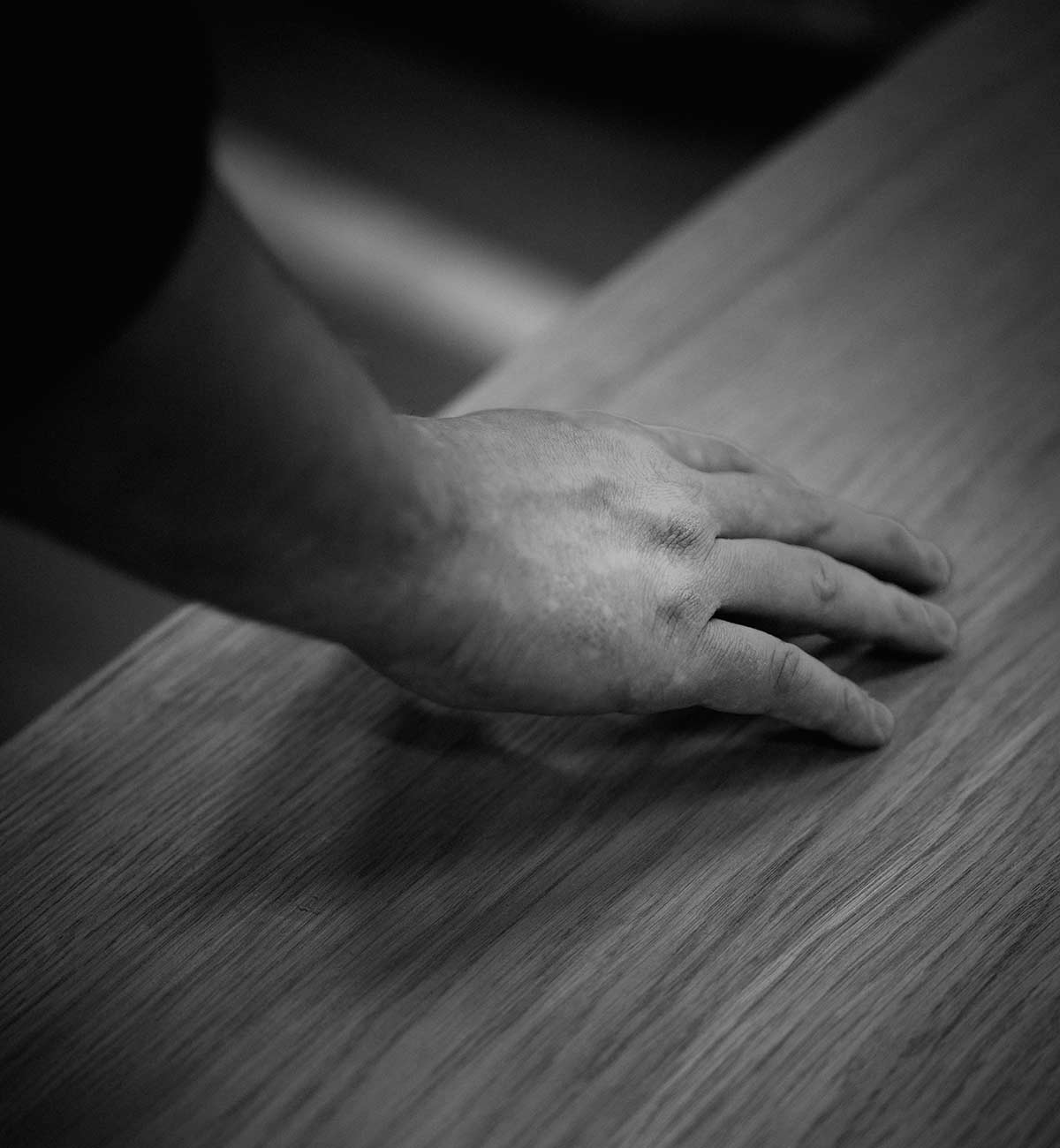 Carefully chosen materials
We have various requirements for our materials. Above all, they must last over a long lifespan and they must look good. Of course design is important, but so are surfaces and structures.
Extreme testing
All our unpainted front panels have real wood veneers. The thin wood surface is cut from selected logs to achieve a genuine wood feel. All our frames are made of moisture-resistant chipboard. We know they're tough because we've tested them for three days in 20 °C water, one day in 12 °C cold and three days in 70 °C heat. And last but not least, all our bathroom cabinets have fully extendable drawers with real ball bearing runners. We know you'll appreciate the difference.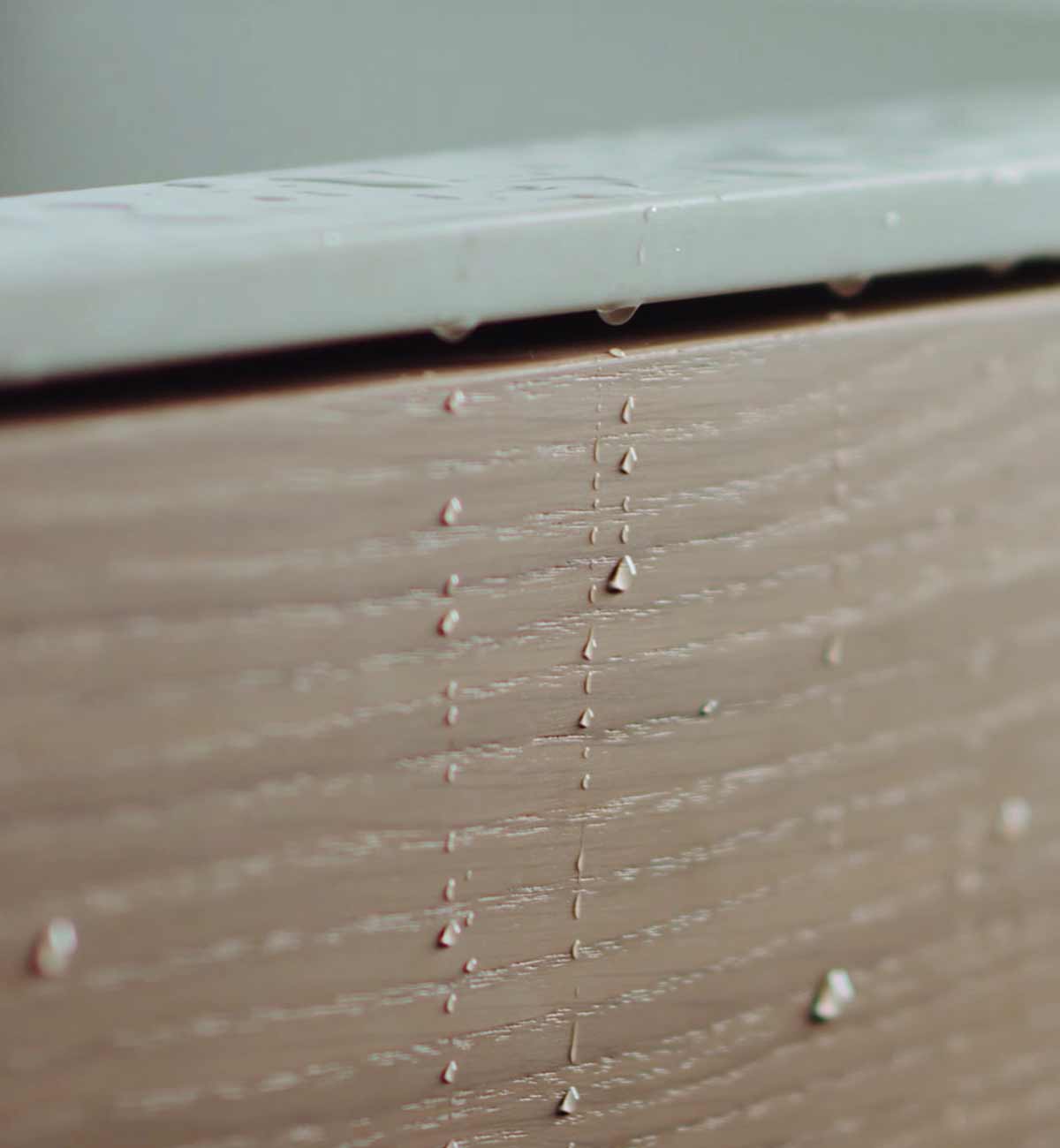 Moisture-resistant bathroom furniture
Choose bathroom furniture that stands up to repeated daily use. Our wooden furniture is coated in multiple stages for maximum durability. Our unique varnishing method, 3+2, DuraDry, ensures optimal moisture resistance and product lifespan. We apply three base coats and dry each one individually with UV light. This is followed by two top coats, which are air dried to make the furniture really durable. We use acid curing paints and coatings that absorb into the material, sealing the wood against moisture to maximise the furniture's lifespan.
DuraDry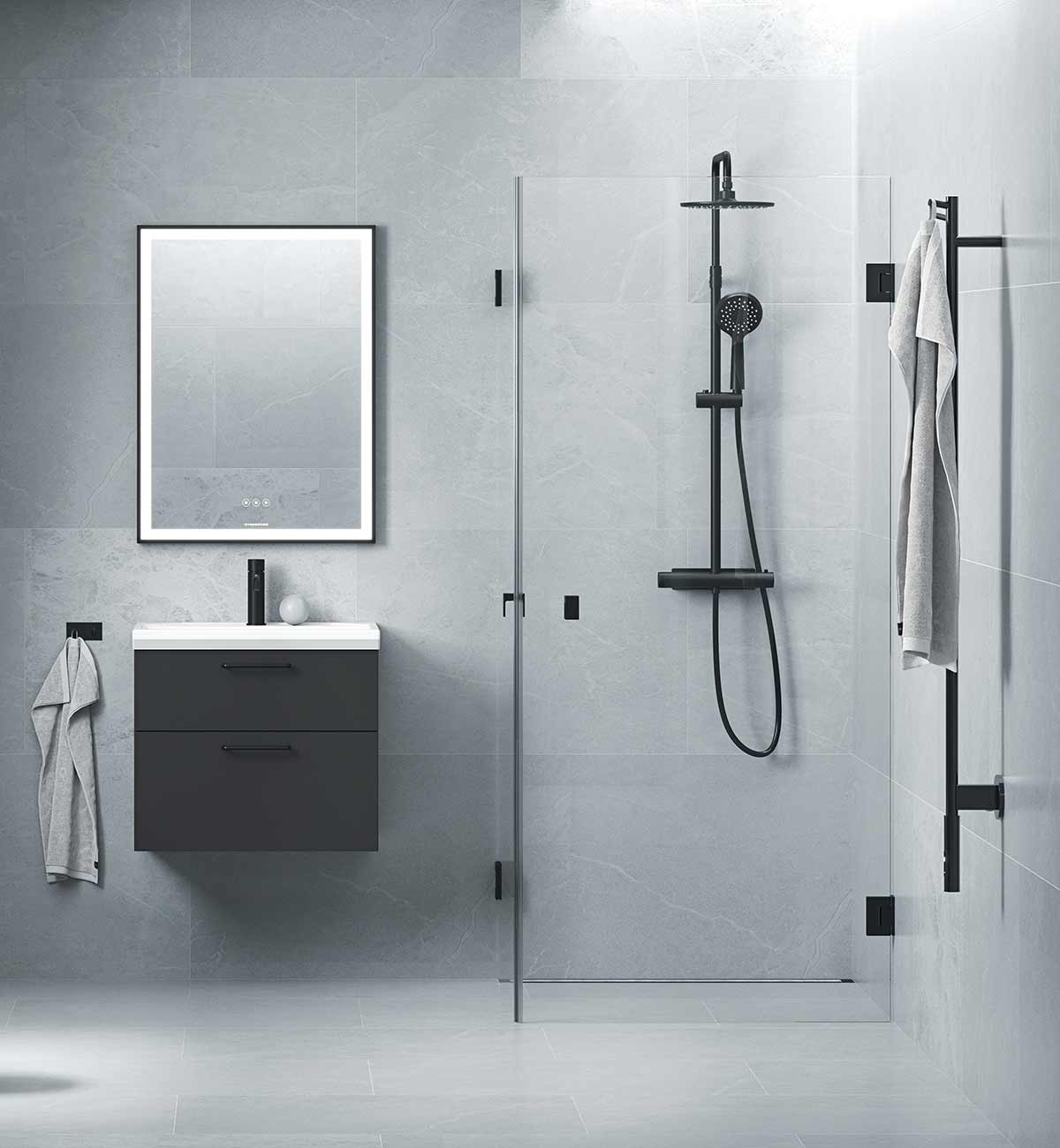 We think both big and small
When we develop and design our products, we think big – and small. They should fit in everywhere, whether you live in a castle or a hut. We have even taken into account older buildings with uneven walls and sloping floors. Our products can easily be adapted to all conditions.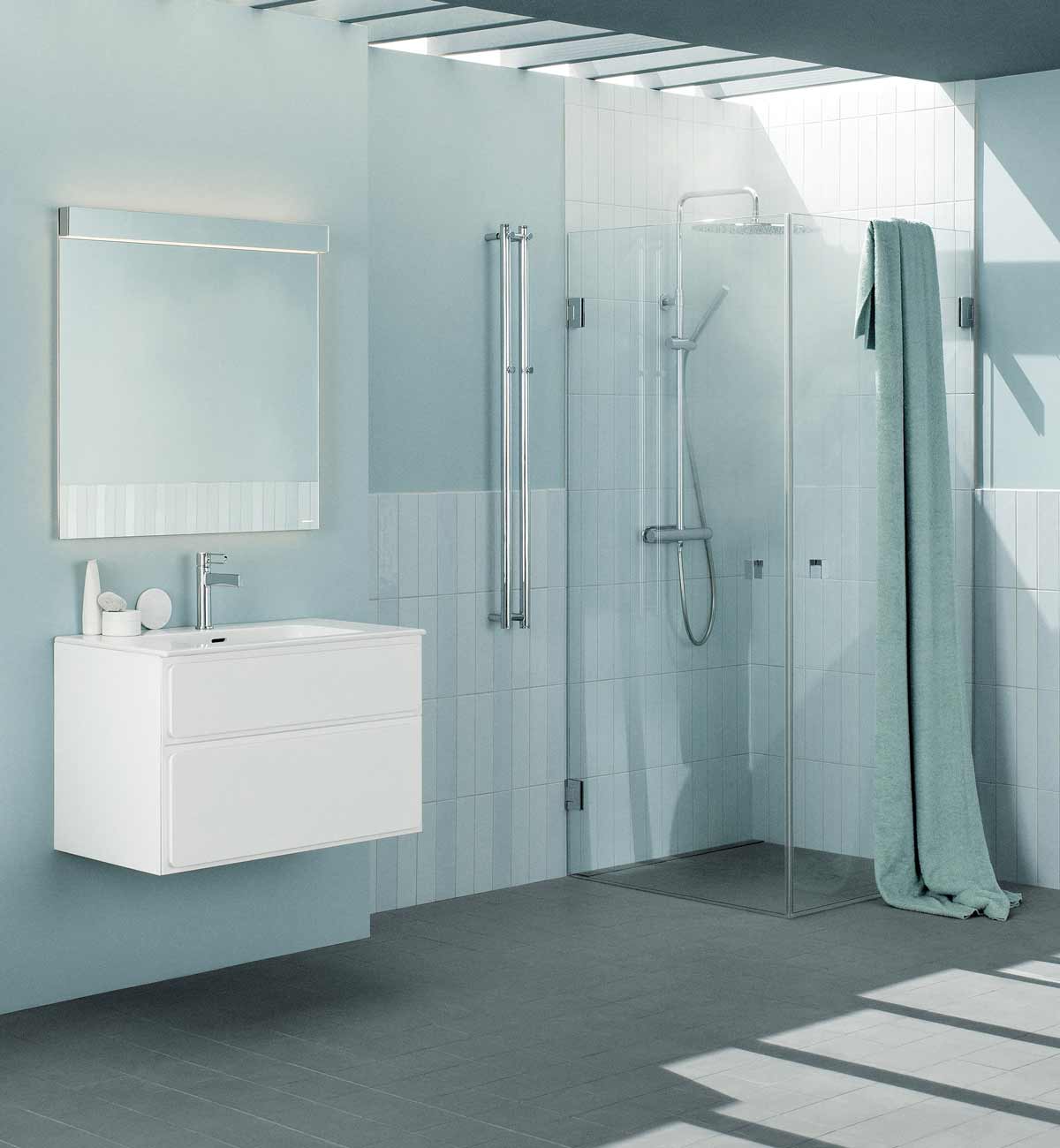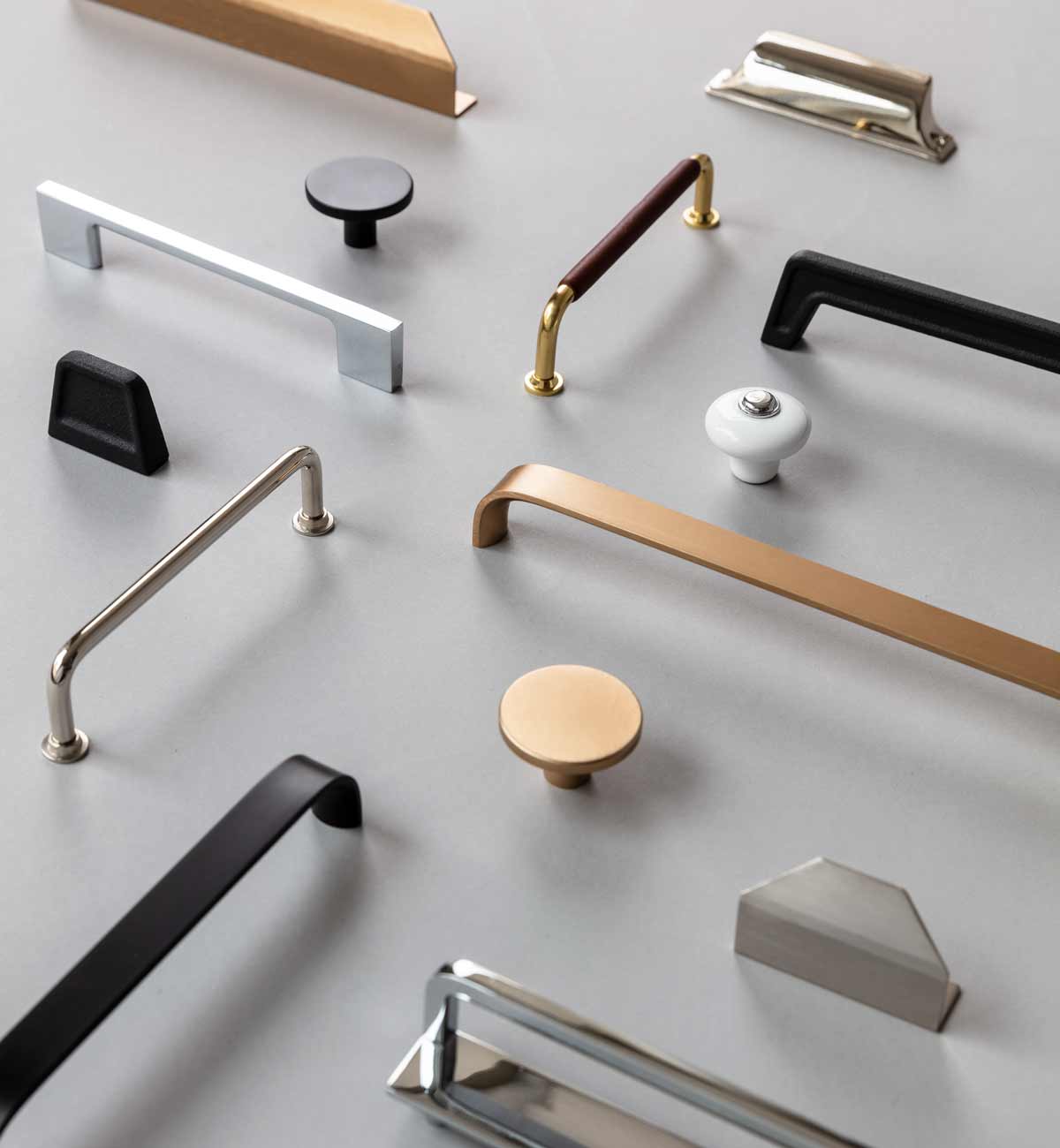 Handles create the finishing touch
After you've made all the big decisions, you're faced with perhaps the most important one of all. Which handles should you choose? This is an important choice which adds to the furniture's character. That's why we offer a wide selection of handles. This might not make your choice easier, but it will definitely make your bathroom more personal.
Getting the lighting right from the start
Finding the right lighting can be a challenge. That's why we have already chosen high quality for you and installed safe, energy-saving, atmospheric lighting in all our mirrors and cabinets.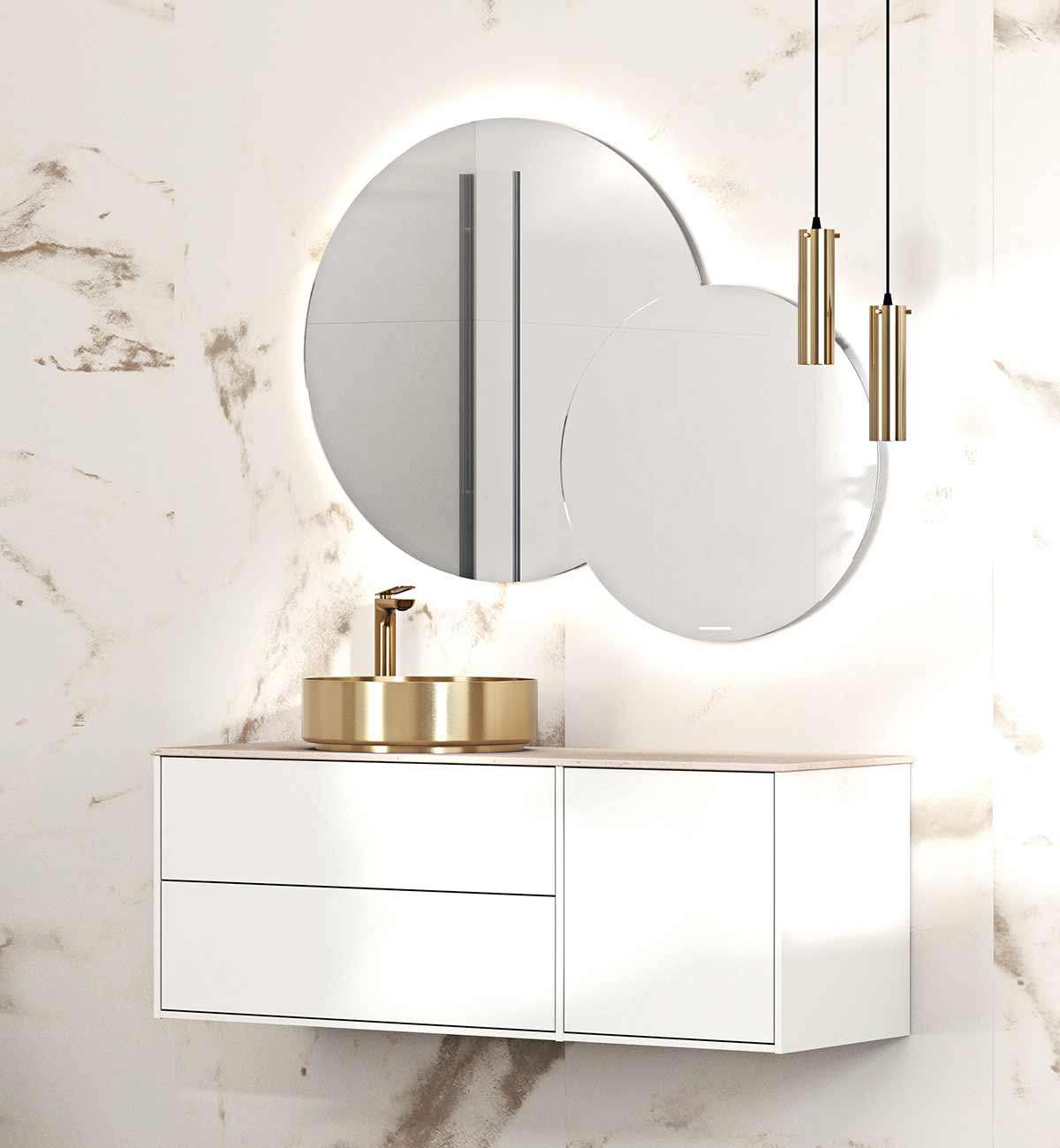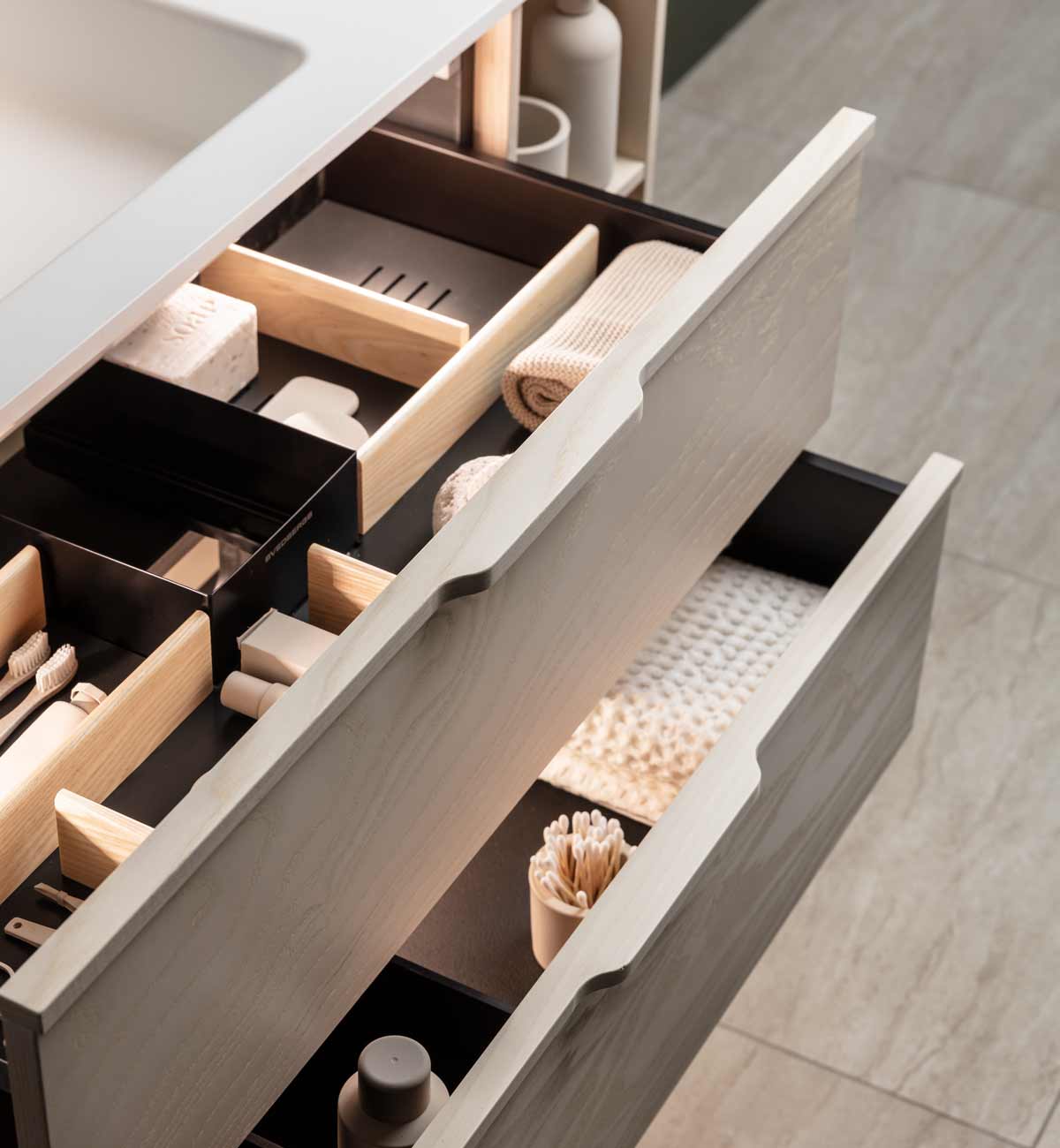 Drawer lights create a luxurious look.
We now offer drawers with internal lighting as an optional extra. This gives a more luxurious impression and enhances the feeling of quality. It is, of course, also a practical detail since the light makes it easier for you to find what you have put in the drawers. The light switches on and off automatically as you open or close the drawer. This accessory is available in the Forma, DK and Still furniture ranges.