Bathroom trends
Our Design Director and Assortment Manager shares the latest bathroom trends for 2022. We can already reveal that there'll be strong focus on textiles, natural materials, accents and contrasts.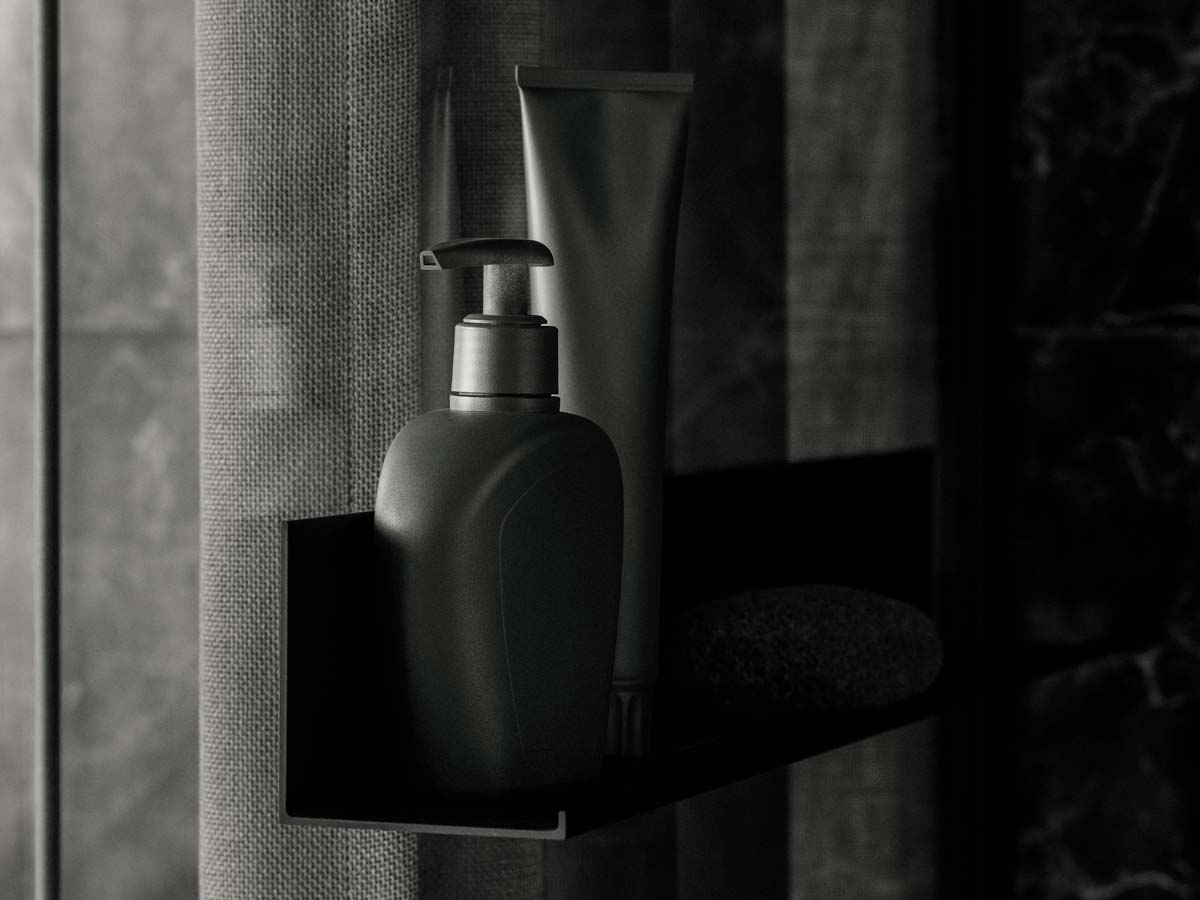 Textiles, textiles, textiles
Floor-to-ceiling curtains are the way to go. They create a soft, cosy feel with their organic, billowing shapes. They also dampen sound and let in natural light.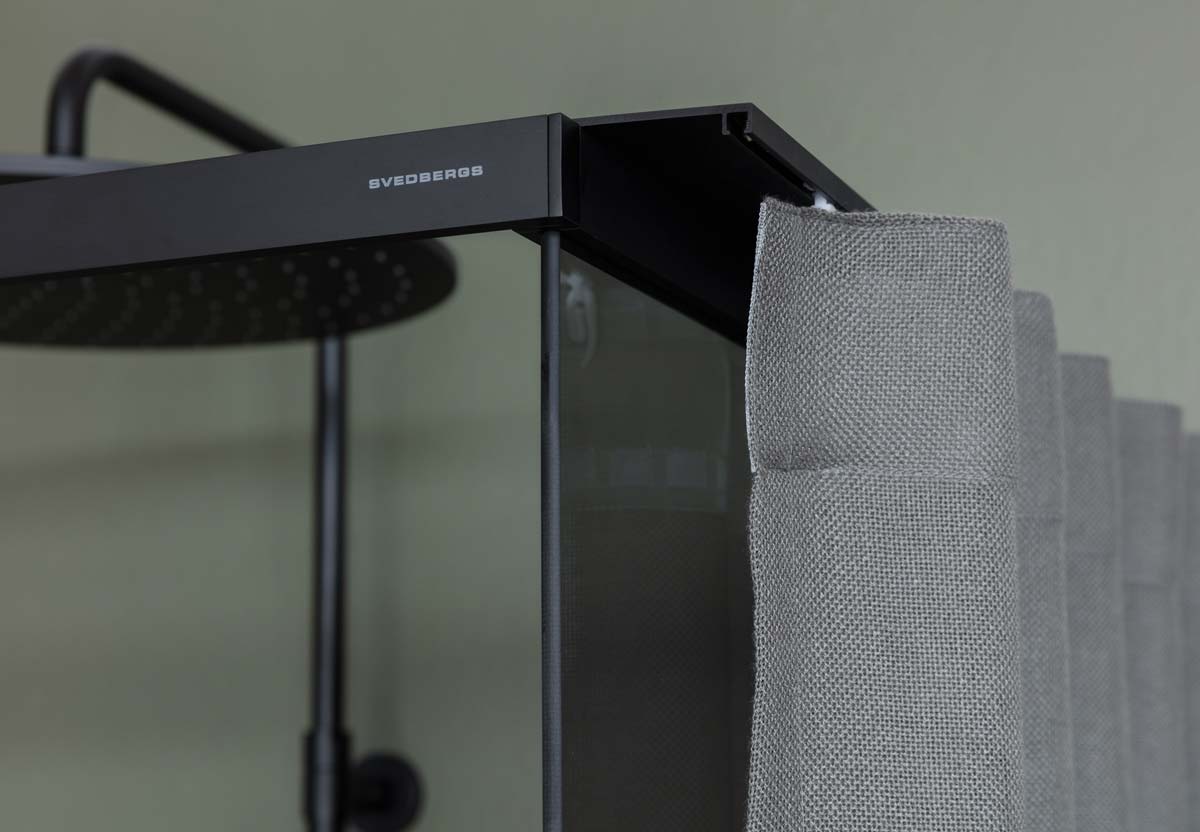 Accents, contrasts and colours
Be bold. Mix and create. Make exciting contrasts with accents and different colours. Blue and green are great choices, and green is also trending in the fashion world.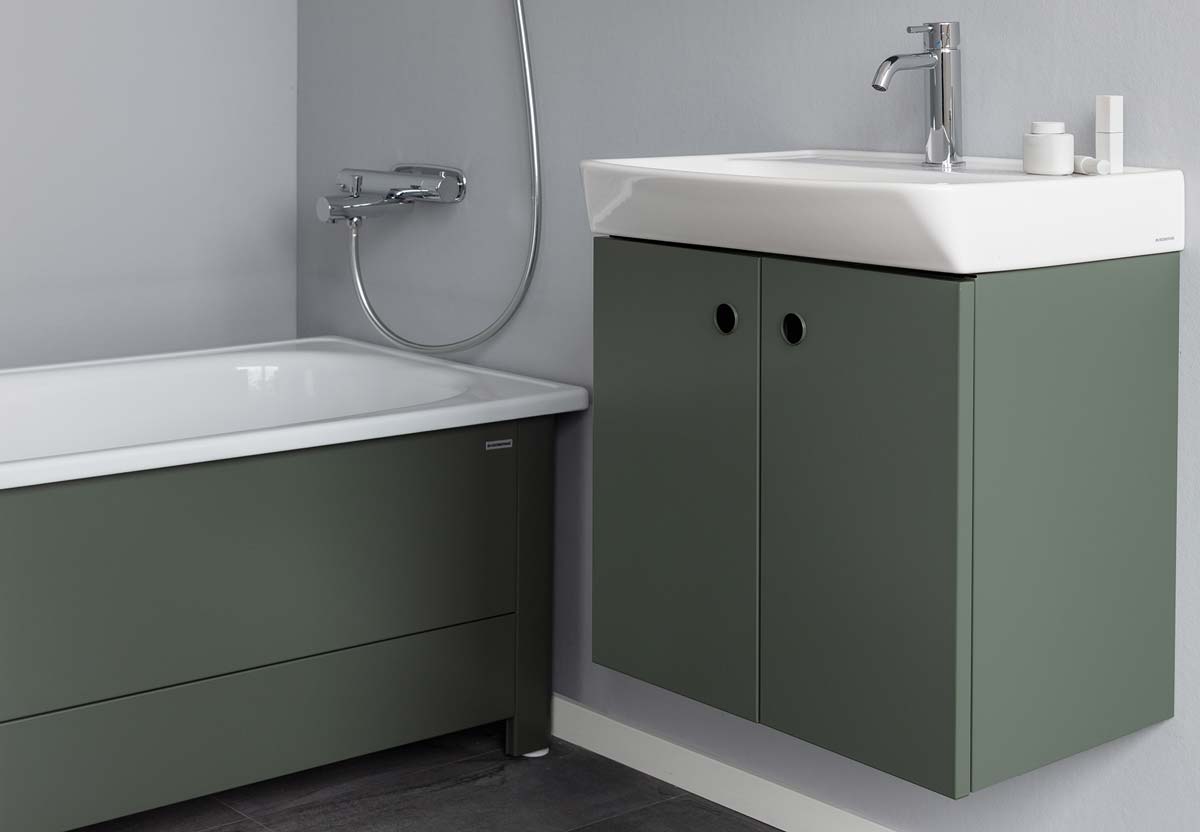 Launch of Bath & Room
Welcome to Bath & Room, our product and buyer's guide. Our aim is to clearly show you all the choices, combinations, materials and colours available. You can also read about the things you can't see. All the details, functions and craftsmanship that have defined Svedbergs' bathroom furniture for over a century.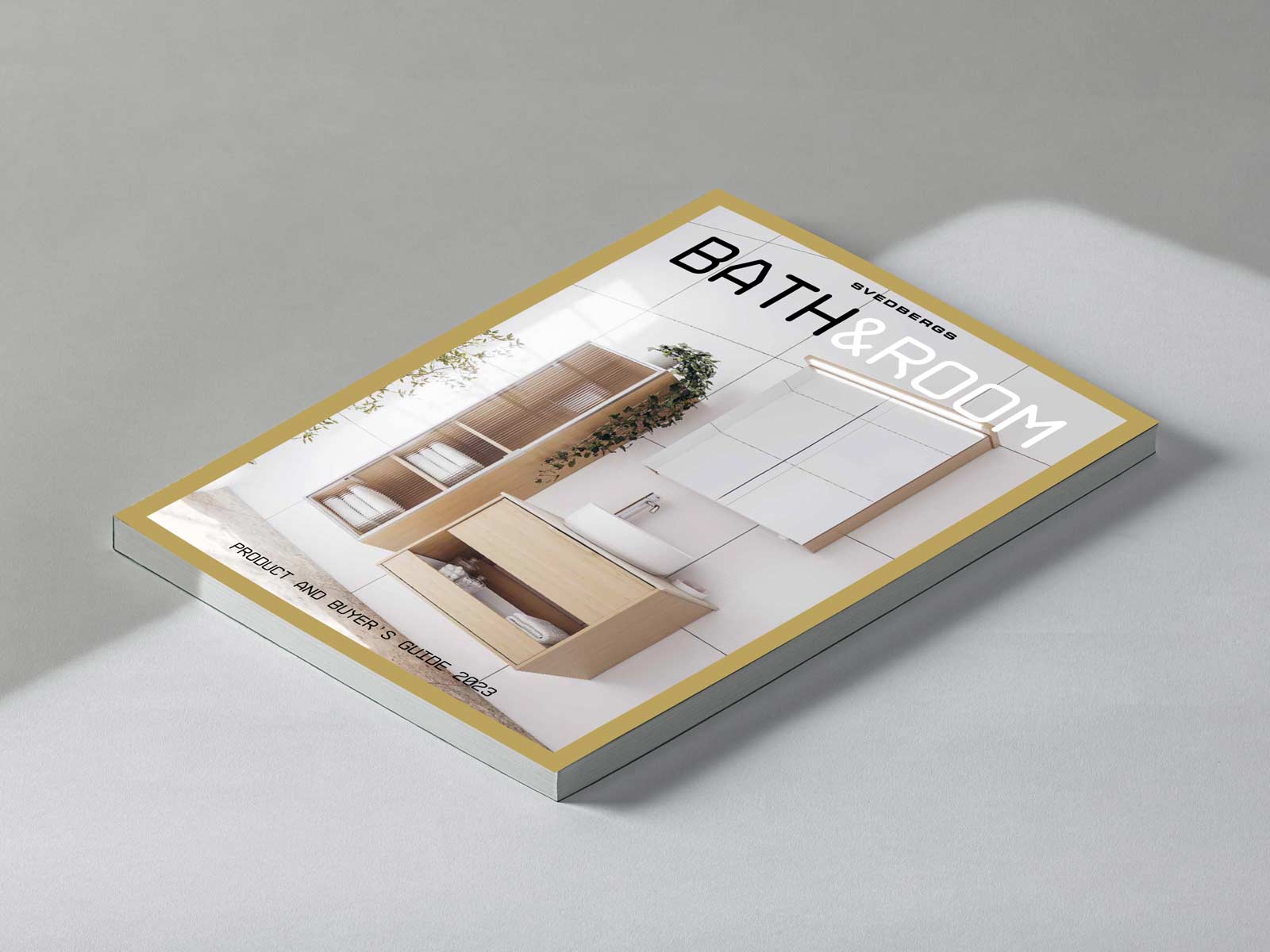 Interplay of materials
This year, nature is still trending and feels spot on. Combining natural materials like wood, stone, porcelain, glass, metal and textile creates a well-balanced whole.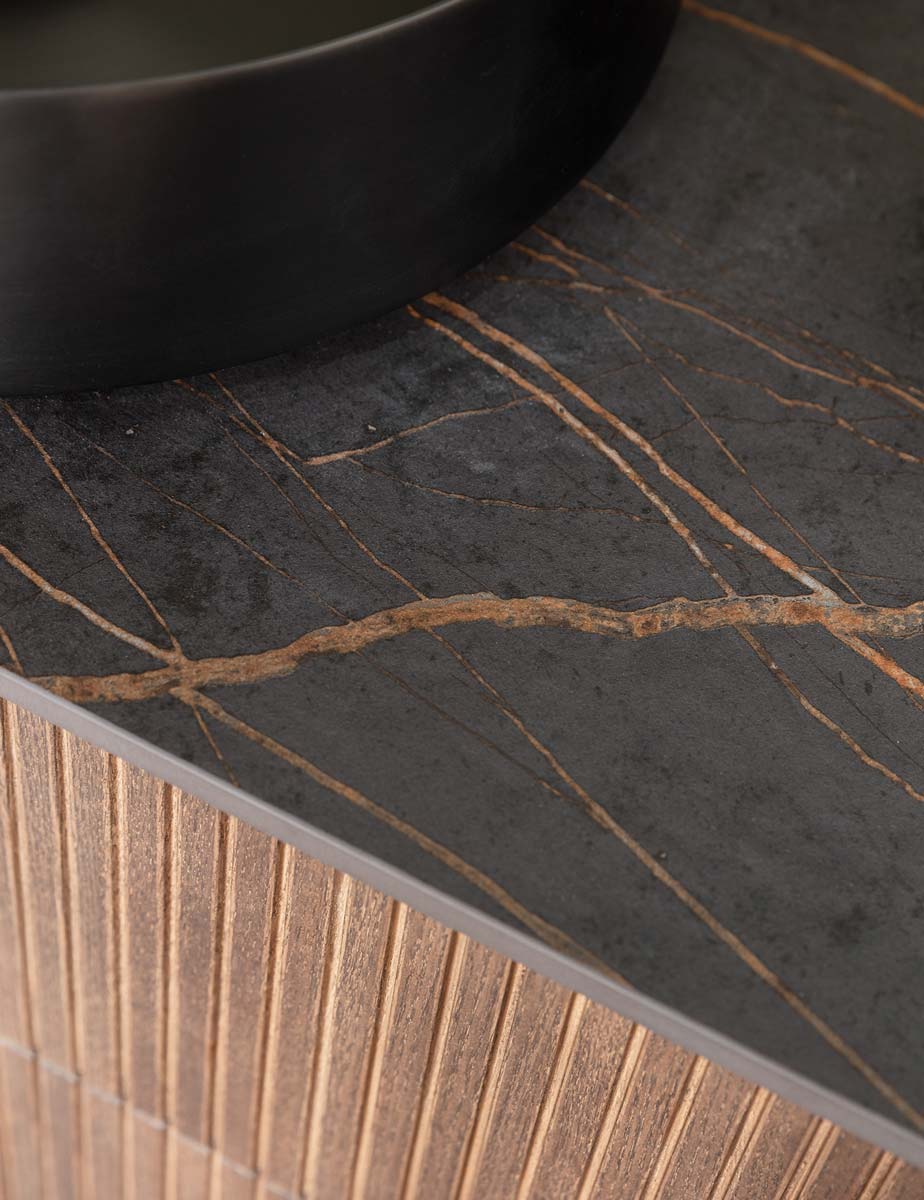 Natural colours and materials
We have a yearning for nature and all things natural. Colours like sand and grey, perhaps with white as a base. Create beautiful contrasts with earthy tones and dark or light wood.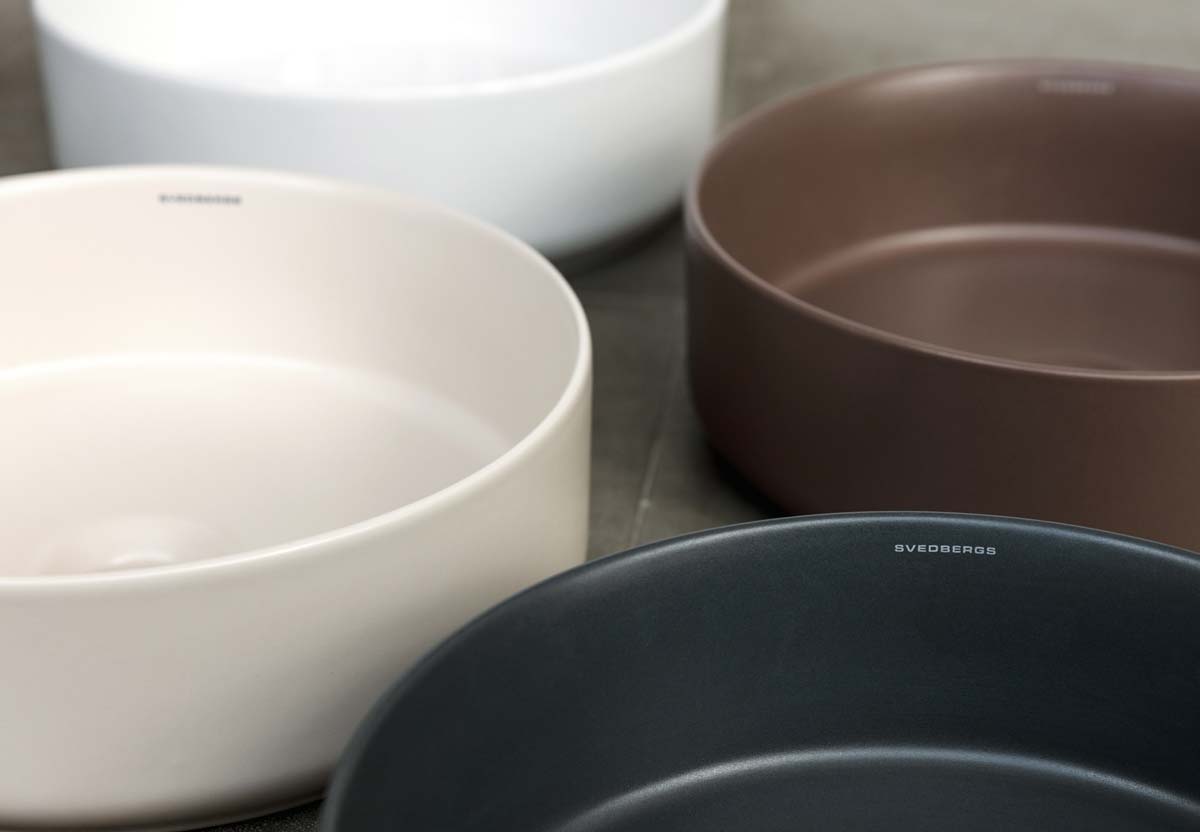 Sketch your bathroom in 3D
With a few simple clicks, you can quickly get a rough picture of how your new bathroom will look. You can choose between two bathroom types, one larger and one slightly smaller. Our self-build service allows you to choose between different furniture collections, sizes and colours. Try out different combinations until you're satisfied.
Show who you are
You see it in lounges and exclusive kitchens. And in display cabinets. Your bathroom is simply an extension of your home. We already saw it last year, open and semi-open storage shelves for items you want to put on display.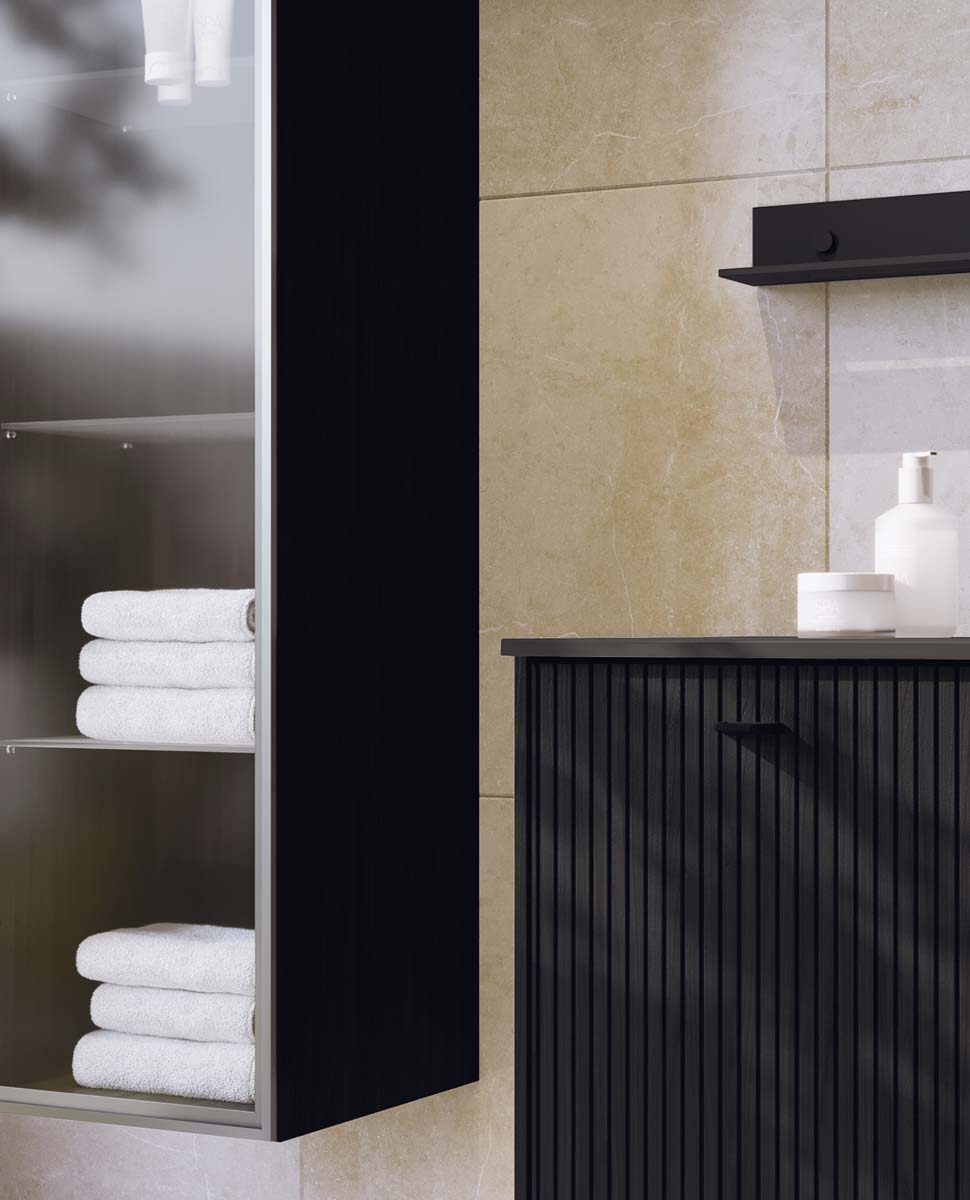 Timeless Scandinavian design
The Scandinavian feel seems to be timeless. At its heart is a simple, minimalist style combined with natural materials, perhaps with a slightly modern twist.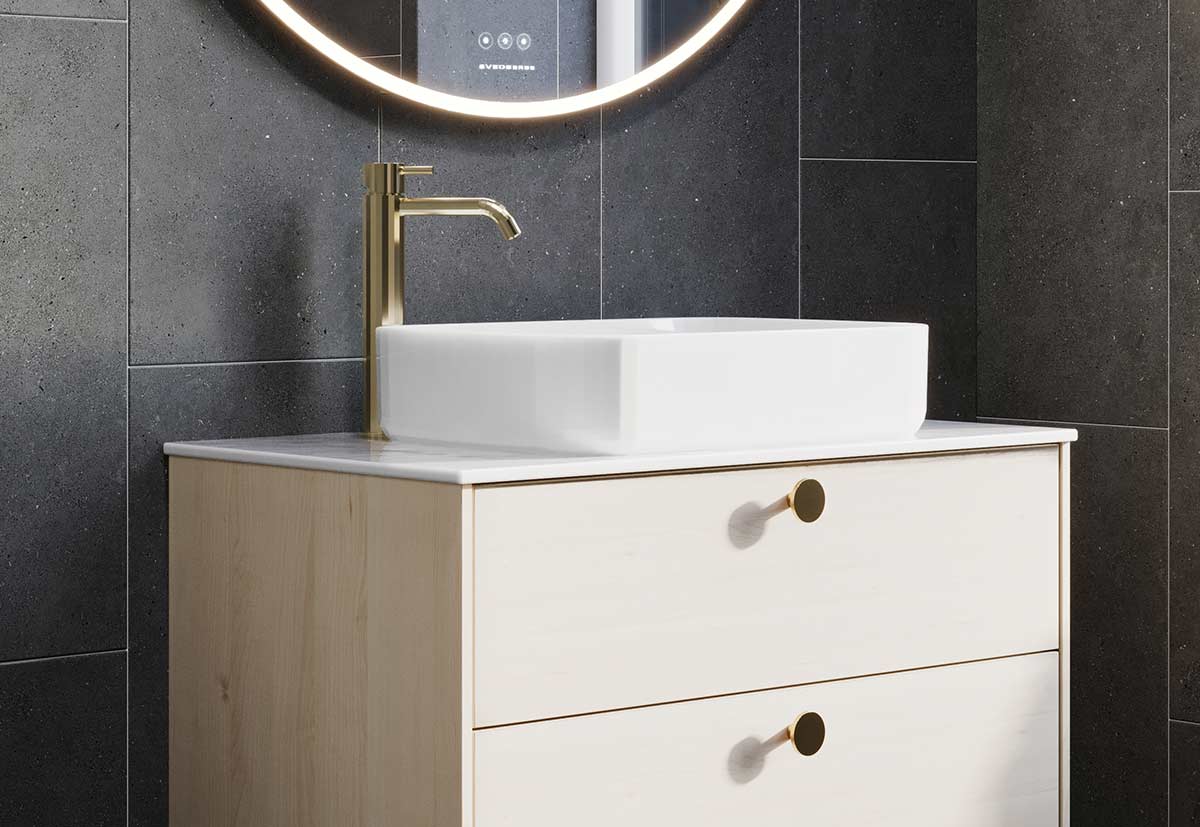 Visit your nearest dealer
Visit a dealer near you to see our bathroom furniture first hand.