Storage
Choose from side storage units in a range of widths, heights, and depths. There is plenty of space here for additional storage in your bathroom and every last detail has been carefully designed. Choose for yourself whether you want handles or push-to-open. Why not add a laundry basket to your tall cabinet, or an electronic box with three sockets?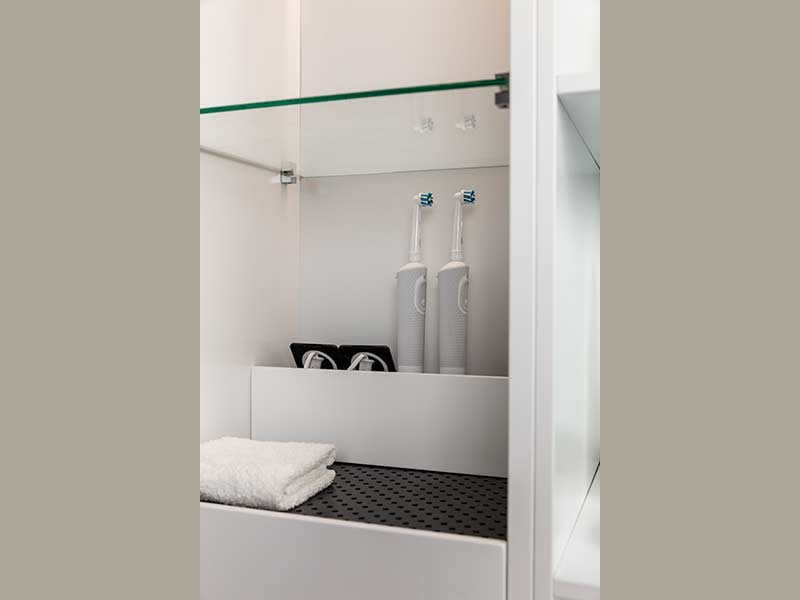 Built-in charging points for electric toothbrush, hairdryers and hair straighteners. The module is made of metal, so the hair straightener can be put down without a risk of fire.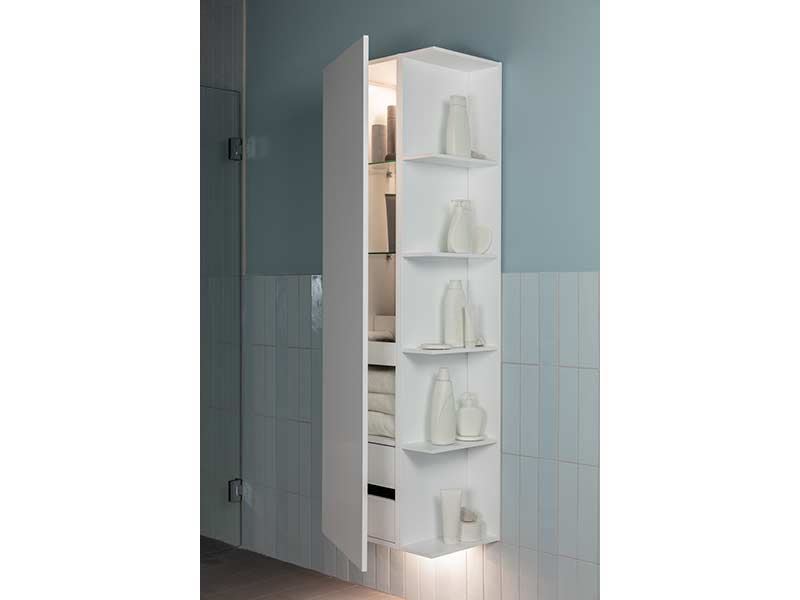 Our tall storage units can easily be supplemented with open side storage to increase their total width.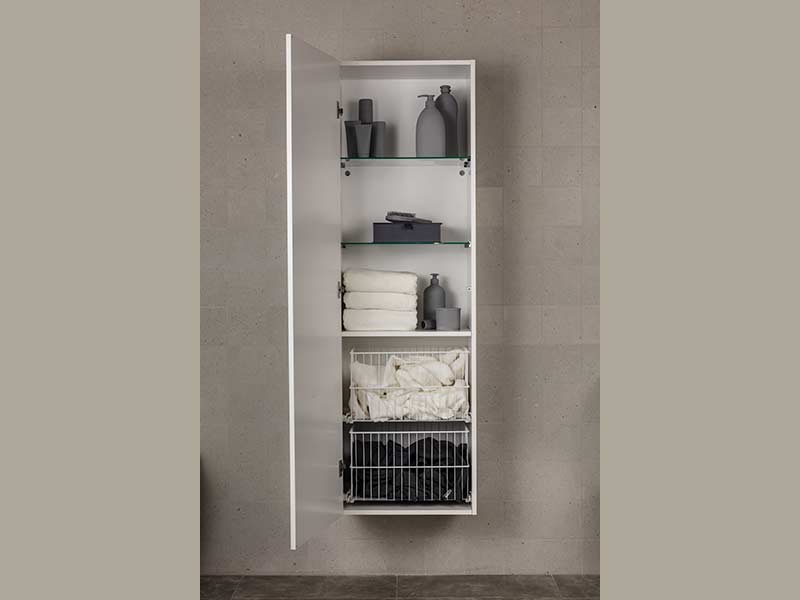 Our EasyMount hanging system makes it easy to install your bathroom furniture with just two screws.
Pull-out drawers provide an easy overview of the contents.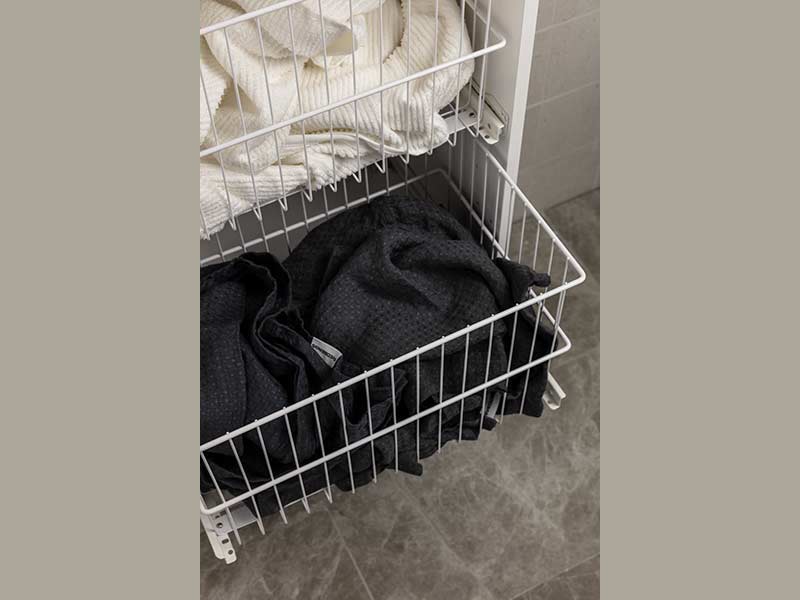 Our practical laundry basket can be combined with our laundry cabinets and is easy to lift out and carry to the washing machine.