Valje Oval 45x110
Valje has atmospheric lighting around the edge of the mirror, creating a relaxing halo-like glow in your bathroom. Valje comes in a variety of shapes including round, rounded, oval and double, or with a more traditional look. Add extra LED lighting to the rectangular mirror to provide plenty of lighting in the entire bathroom. Read more about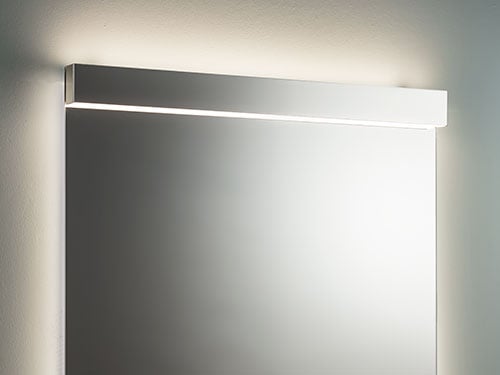 Add extra lighting
Add optional extra mirror lighting to supplement the light on the rectangular mirrors.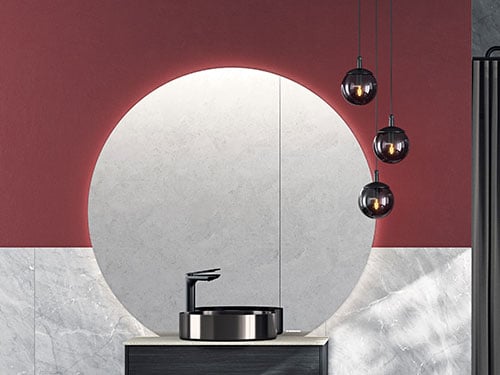 Choose the solution that suits you best
Valje is available in many versions. Choose between round, oval or a traditional mirror.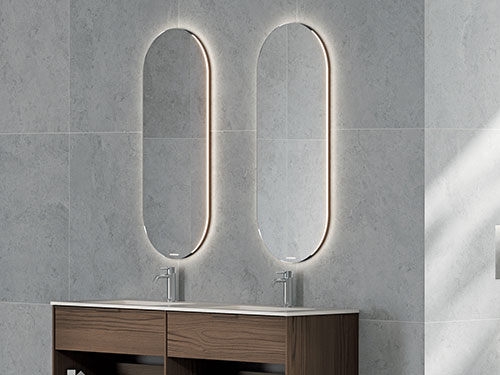 A taller mirror makes the room look larger
All our rectangular mirrors are 80 cm tall. A larger mirror makes a small room seem bigger.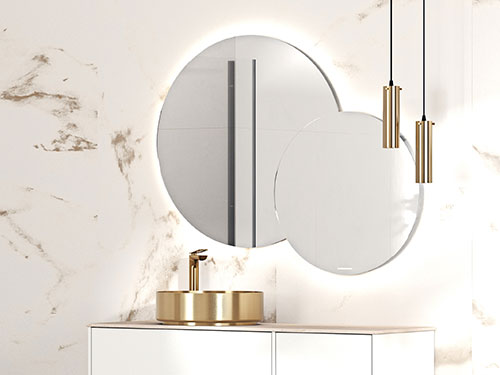 Backlighting around the mirror
Valje has backlighting that creates a beautiful halo around the mirror.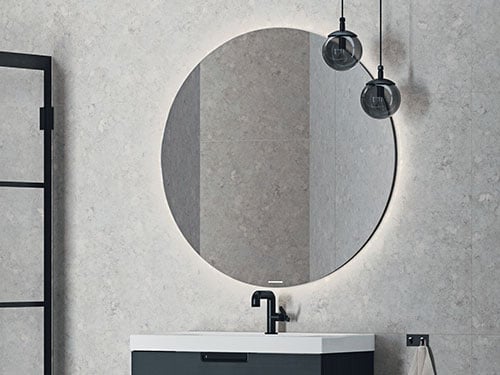 Factory-installed electrics and IP rated
You can always rest assured with our safe electrical installations. Our products have factory-installed electrical components that are N marked, CE marked and IP rated
Product information
Valje Oval 45x110

• Energy-effective, soft lighting

• Available in rectangular, oval and round versions.

• Simple mounting system. The mirror is fitted to the wall quickly, easily and securely with a mounting bar

• Safety sheet on back of mirror with information in the event of an accident

• 5 years guarantee

• IP 44 - certified

• Supplied ready-assembled with third party certified electronic components

• A tall mirror that makes a small bathroom look bigger

Item No.
Description
RSK
EAN

Item No.:

359045

Description:

Mirror Valje Oval 45x110 LED

RSK:

8879758

EAN:

7323100289261

| Key | Value |
| --- | --- |
| S-Märkt | Yes |
| Lighting | LED |
| Energy efficiency | A++ till A |
| IP | IP44 |
| System Effect | 22,3 W |
| Light temperature | 3000 K |
| Lumen | 415 lm |
| CRI/RA | 95 |
| MacAdam | 3 |
| Width | 45 cm |
| Height | 110 cm |
| Depth | 2,5 cm |
| Material | Glass |