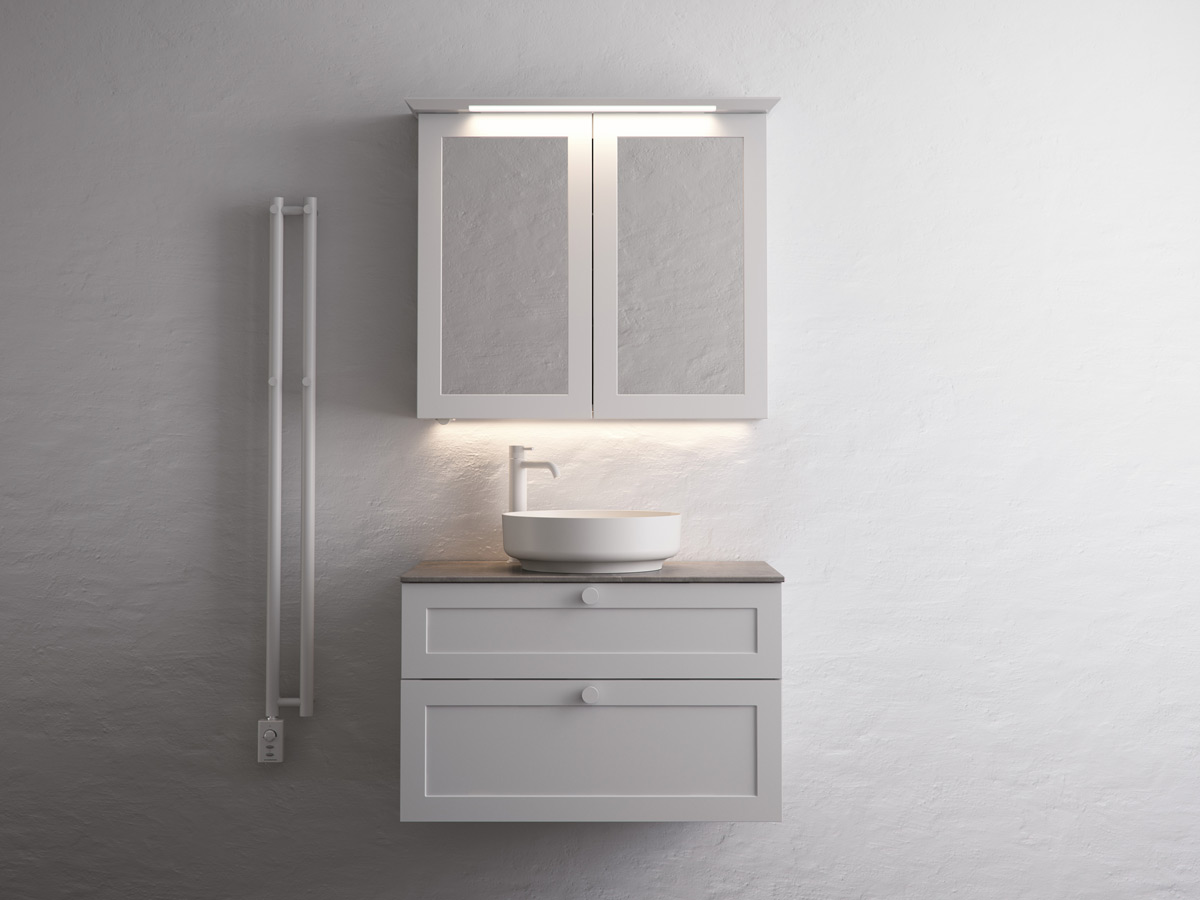 Hamra
A mirror cabinet that combines a modern look with rustic craftsmanship and suits many different styles. Hamra goes especially well with Svedbergs's distinctive frame fronts and bevelled fronts. It boasts many smart features, such as a handy magnet for storing small frequently used items. The perfect place for your nail scissors and tweezers.
Skuru
Our premium cabinet with a Scandi design and advanced lighting. There is a knob for stepless adjustment of colour temperature and brightness. Increase the brightness when you need more light, for instance for cleaning, and dim it during night-time bathroom visits. The dimmed light has a redder colour, which prevents wake-up signals being sent to the brain.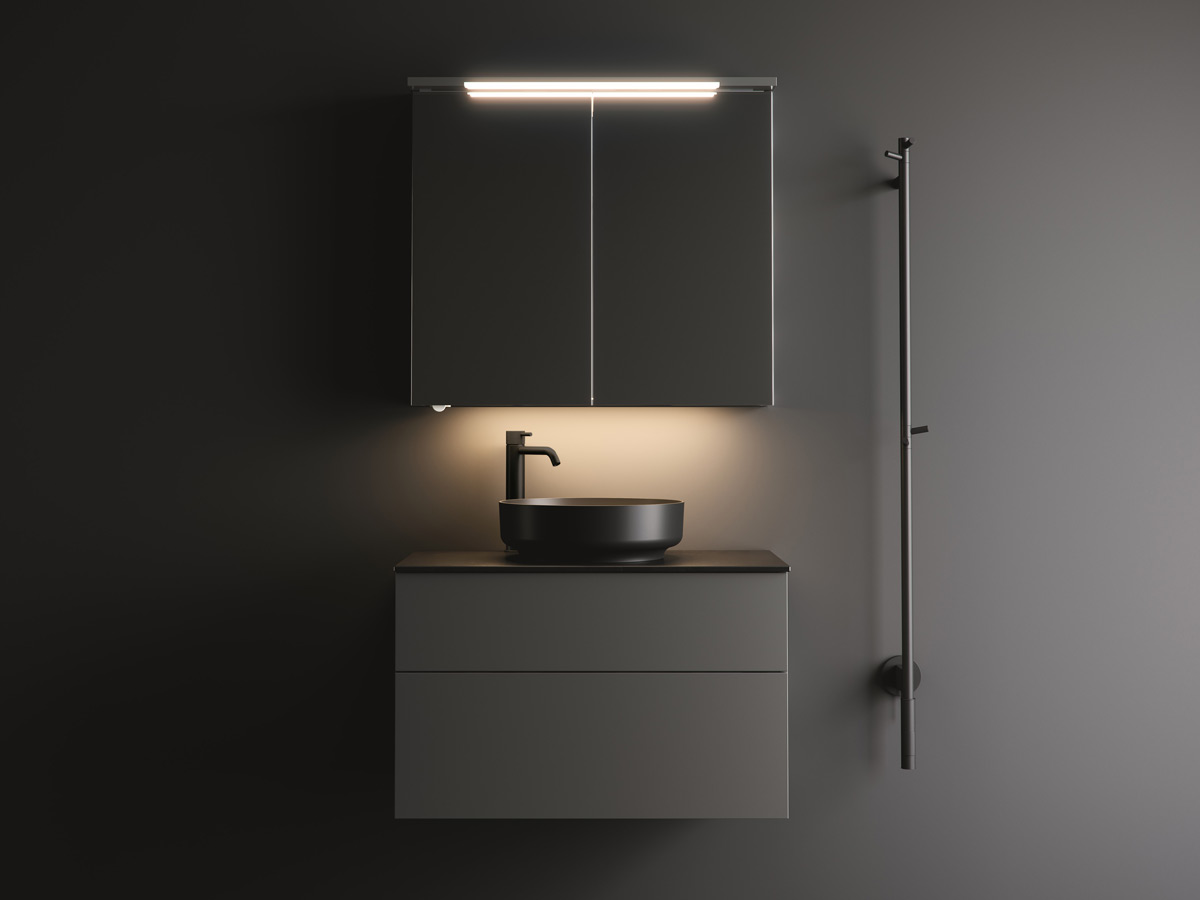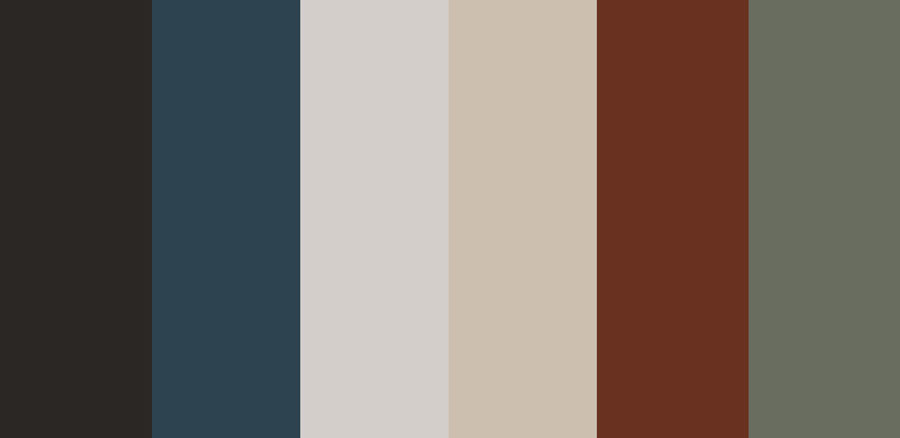 Colour collection 2020
This year's colours are here. Right now we're inspired by shapes, materials and colours borrowed from nature. Our palette is made up of natural colours. Soft shades and gentle hues embrace you when you step into the bathroom. These muted colours don't shout or even speak loudly. Their whispering, earthy tones are ideal for early mornings and late nights. Meet Ash Grey, Marine, Limestone, Sand, Clay and Salvie.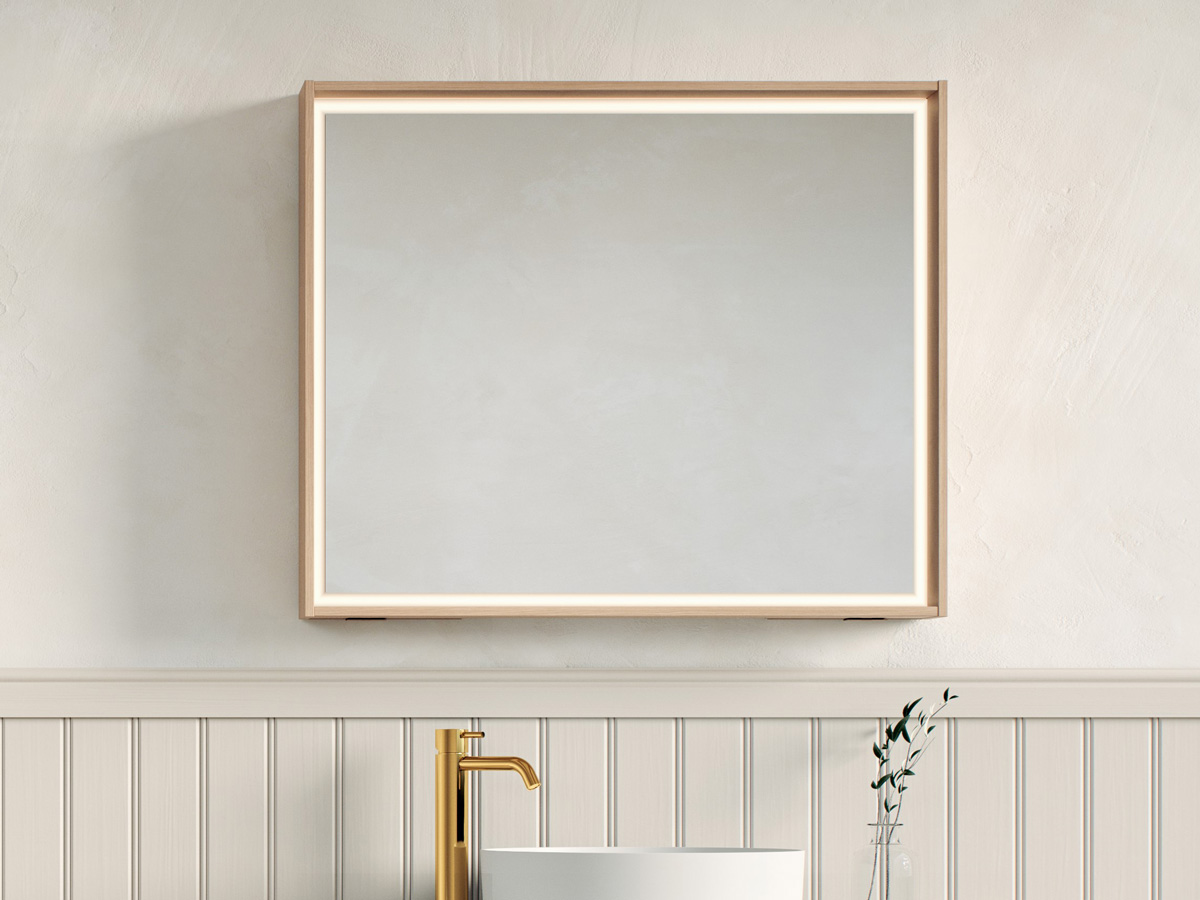 Choose the perfect upper unit
Personalise your bathroom with Skuru or Hamra, two new mirror cabinets with a modern design and adjustable lighting. If you prefer to only install an attractive mirror above the basin and have your storage units on the side, check out our new rectangular Selfie mirror, our clean-lined Plus mirror or the DK mirror with an attractive wooden frame.
Lule made of Lucite
The Barb, Ume and Eno baths are now available in Lucite, a new material that is hardwearing and 100 percent recyclable. Our new hardwearing Lule bath is made of Lucite and has a practical storage ledge. Design and function in one bath. With its round ergonomic shape, the Lule bath is exceptionally comfortable to sit in. Bath made of Lucite.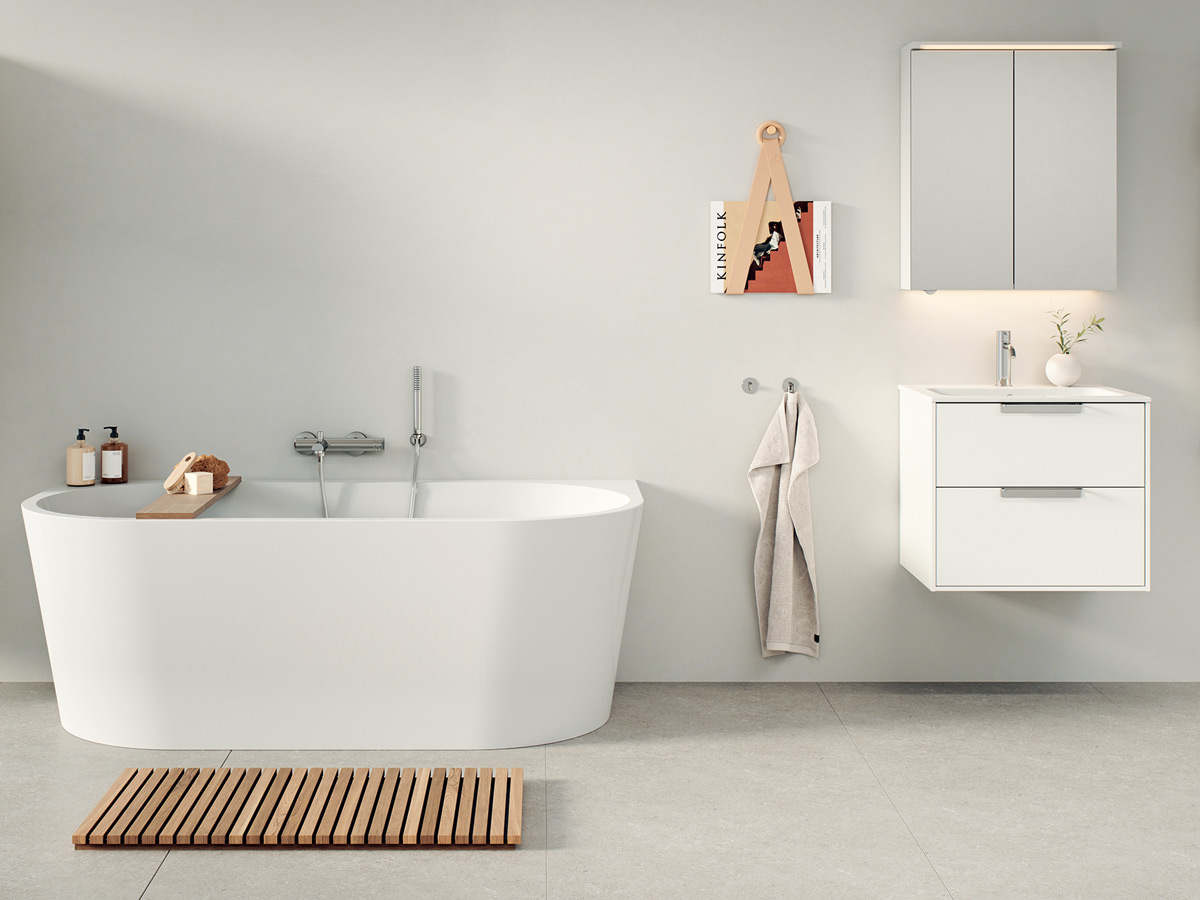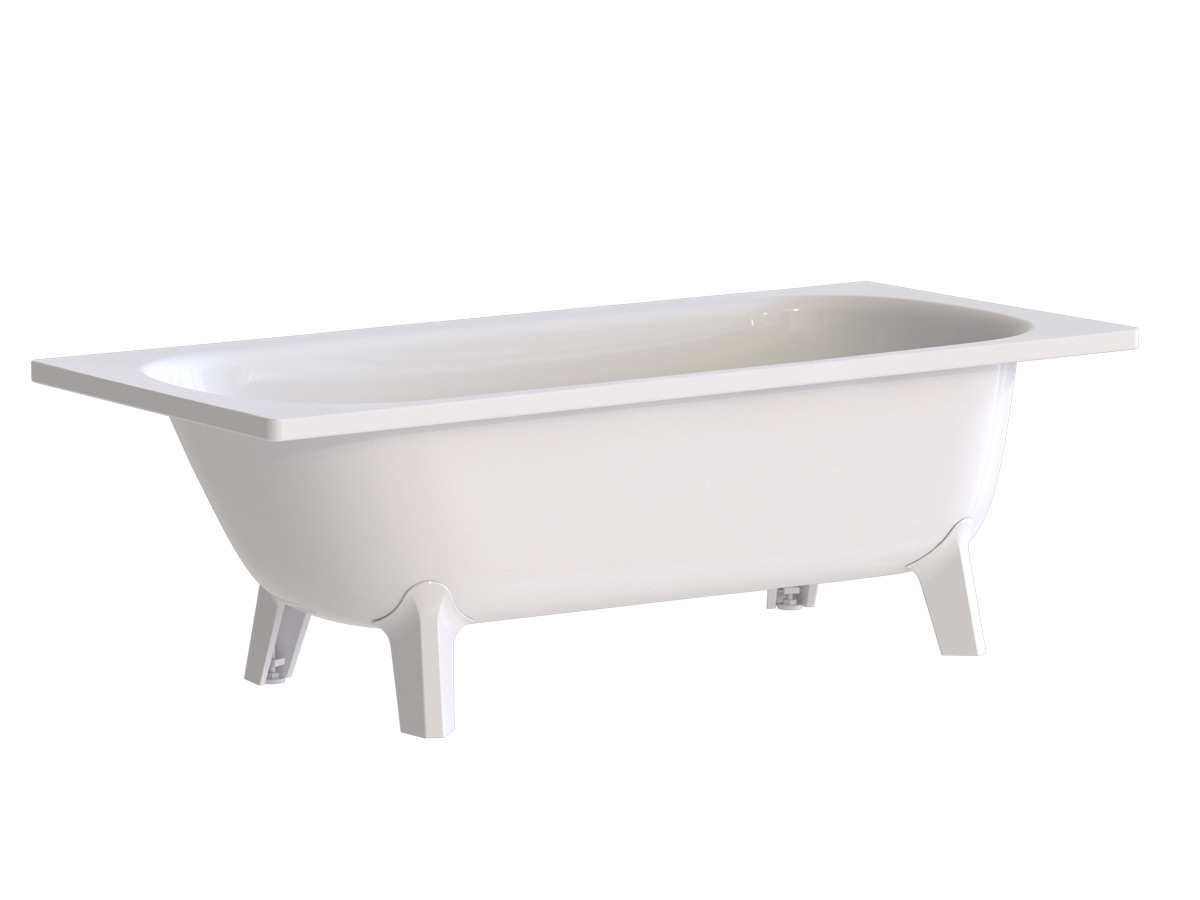 Tofta
At the very mention of enamel, many people's eyes glaze over with nostalgia. This fondness for enamel isn't only because of its historic traditions; enamel is also a practical and robust material. Tofta is a traditional bath in classic enamel boasting a spacious storage ledge. Maximum wear protection. Stable on all surfaces.
Dare to be bold
Bold is inspired by the traditional shape of industrial mixers, revisited with a contemporary twist.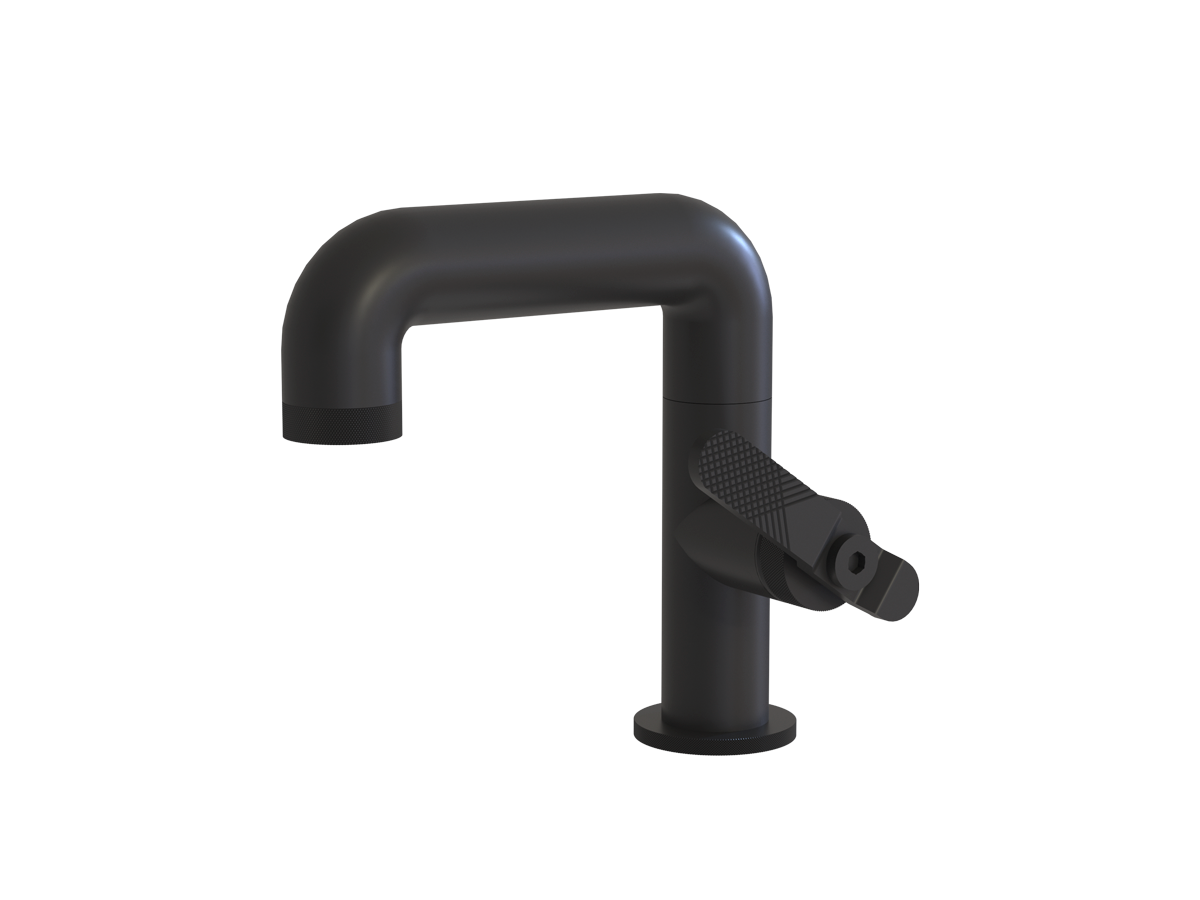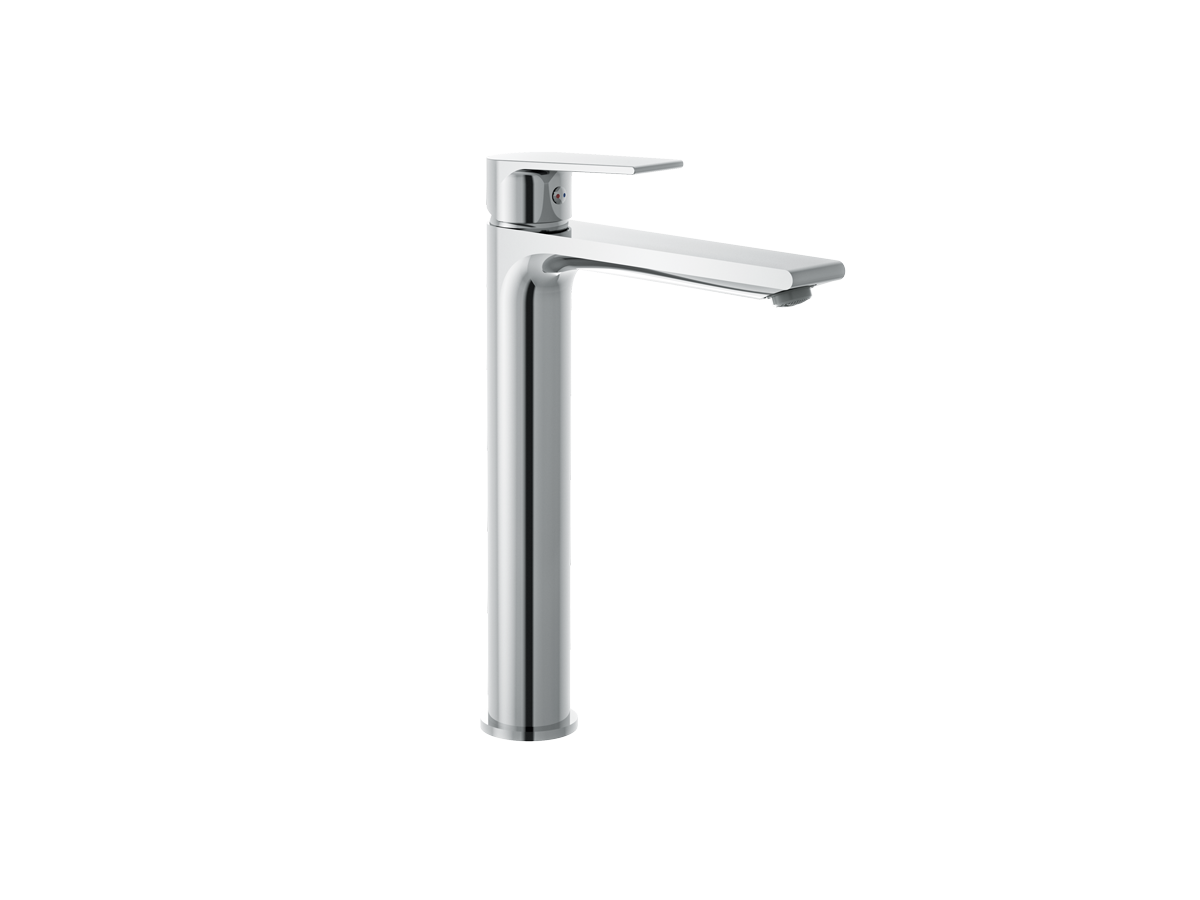 Mixers with attitude
We believe that mixers should have a timeless, modern design – built for durability and comfort. This year's new products have an industrial feel that lifts your bathroom to new heights. Bold is inspired by the traditional shape of industrial mixers, revisited with a contemporary twist. Industria combines traditional, linear shapes and a striking ribbed design that heightens the industrial feel. Halde has a pared-back, minimalist look that appeals to a wider target group.
Put your basin on top
Fross is a free-standing basin with a design that adds character to your bathroom. Choose a round or a rectangular shape. Black or white. The basin is made of soft surface, a durable material with an luxurious, silky finish. Fross goes with our DK, Stil and Forma collections.
Fross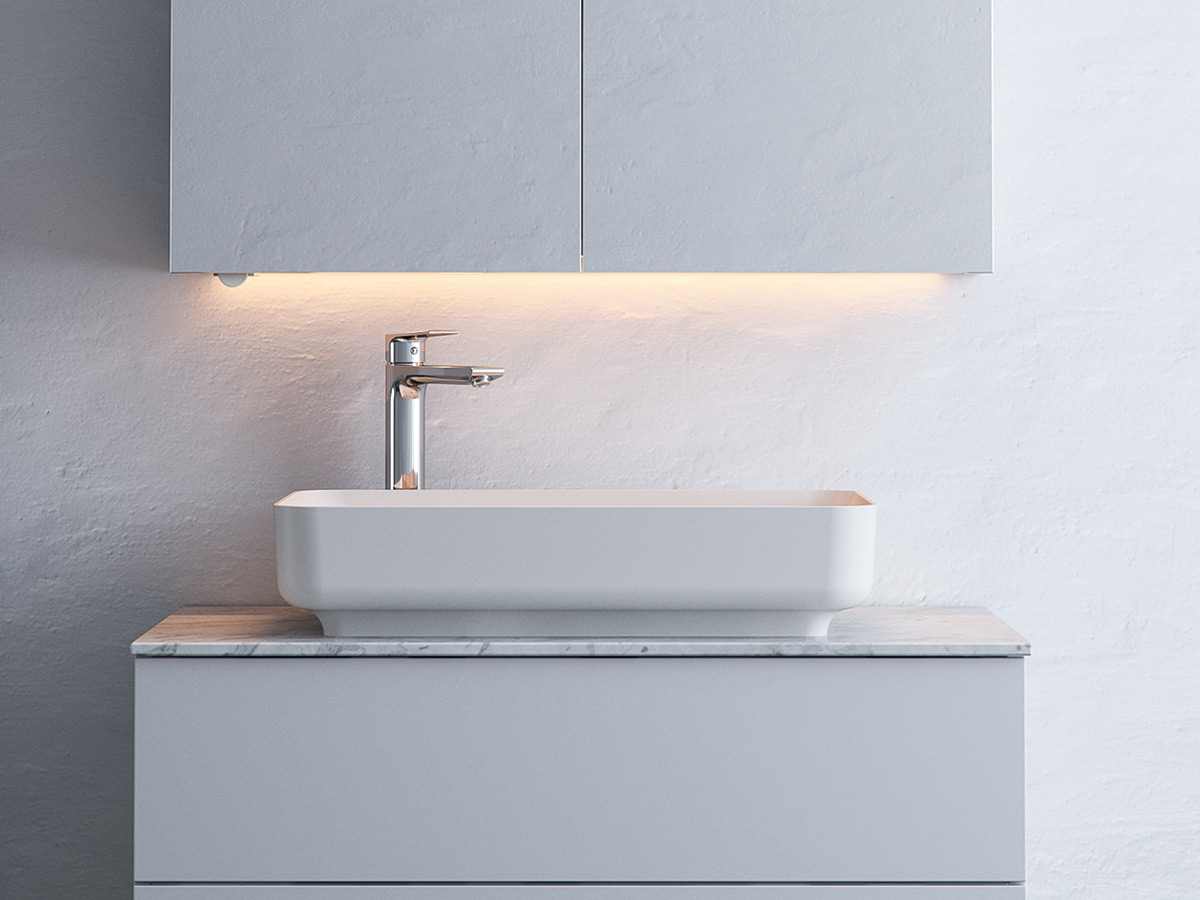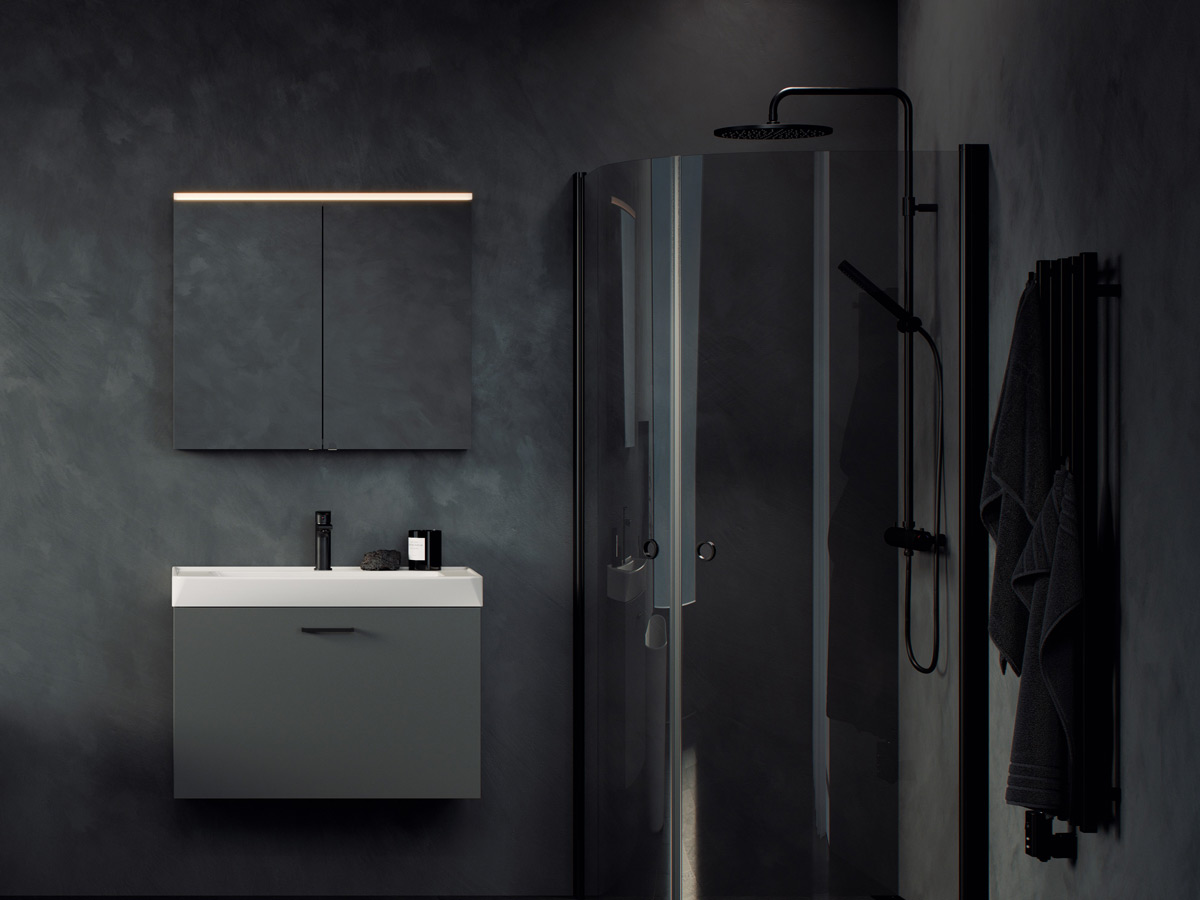 Who doesn't love a relaxing shower?
Smart, functional solutions are welcome in any bathroom. The new Lojsta shower set with a thermostatic mixer and diverter knob is a perfect example. It has a height-adjustable shower bar and a hand shower and shower head in a matching colour. Choose between black and chrome. It's lovely to wrap up in a soft, dry towel after your shower – especially when the towel is warm. Our popular Amor and Diana S stainless steel towel rails are now also available in black. With multi-pole switch, timer and boost. The new Loki heated towel rail with its clean, classic design is available with a polished stainless finish. Loki is equipped with plenty of bars to accommodate the whole family's towels.
Practical, Stylish WCS
We've been making WCs for several decades. Every year we develop our products with new technology and smart functions. Discover our new wall-mounted Alta and Lossen WCs with their easy-to-clean, rimless design and soft-closing seat.