DK - Already a bathroom classic
The clean lines and minimalist expression leave no doubt – this is Danish design at its best. Designed by Morten Voss and Stinne Knudsen. Morten is self-taught and opened his studio in 1994 in Copenhagen. He is best known for his classic FlightDeck table. Stinne graduated from the Danish Design School in 2001 and has since worked with product design and interior design. He designs the big shapes and she creates the detail and colours. A few years ago, The duo created DK for Svedbergs.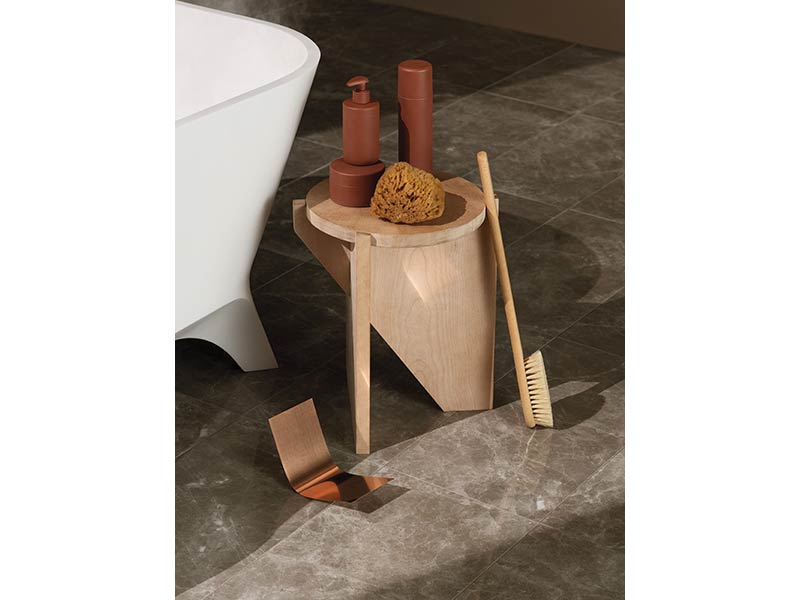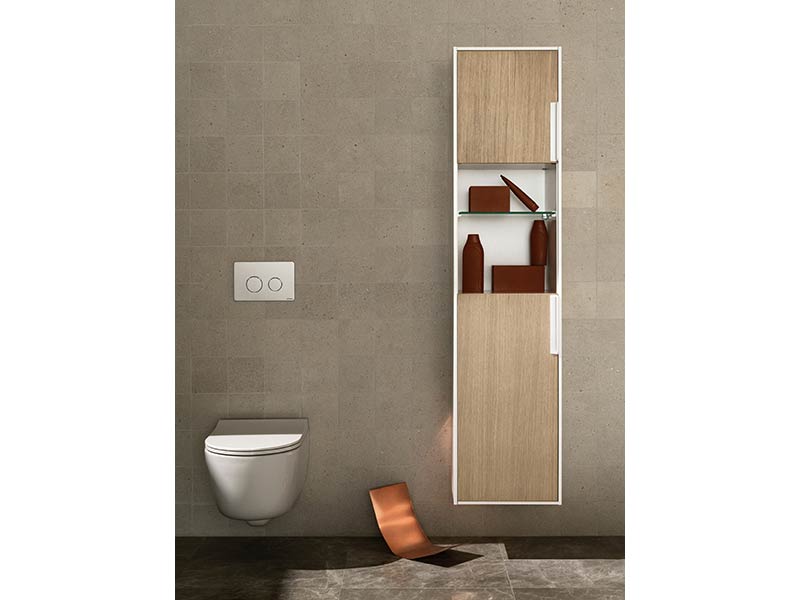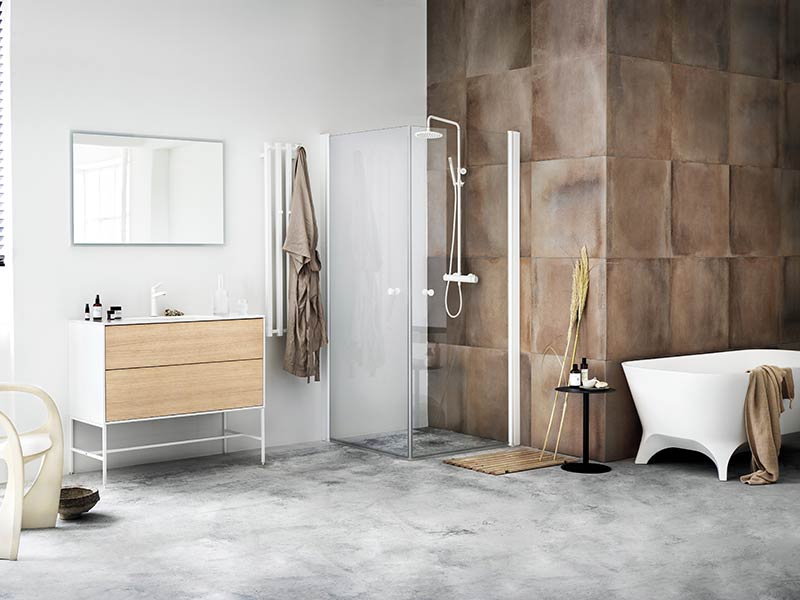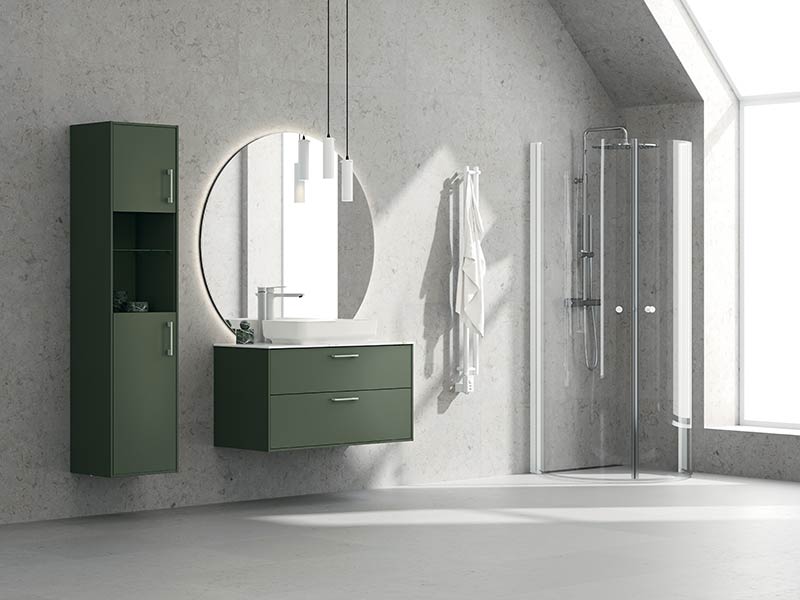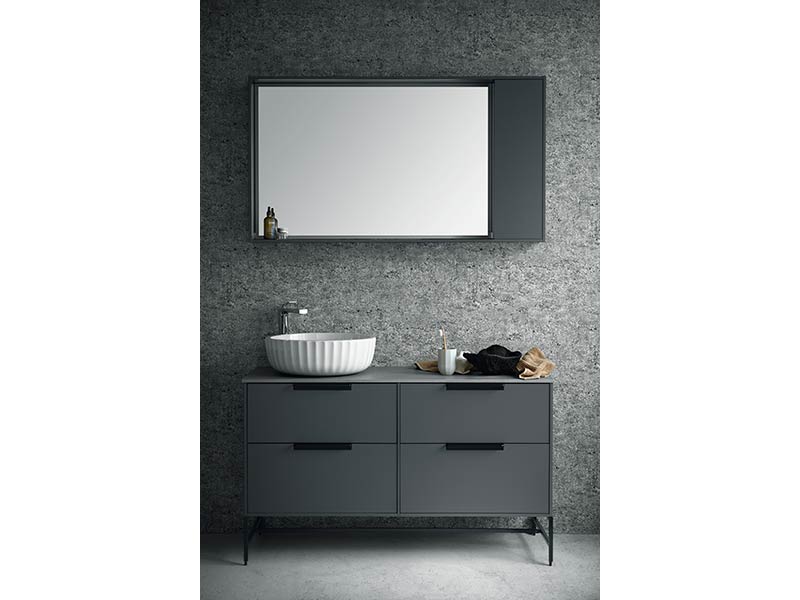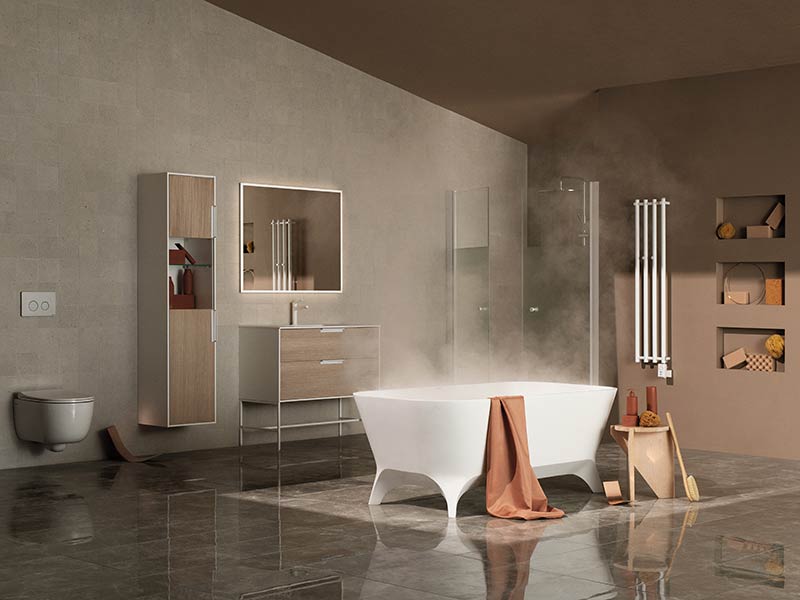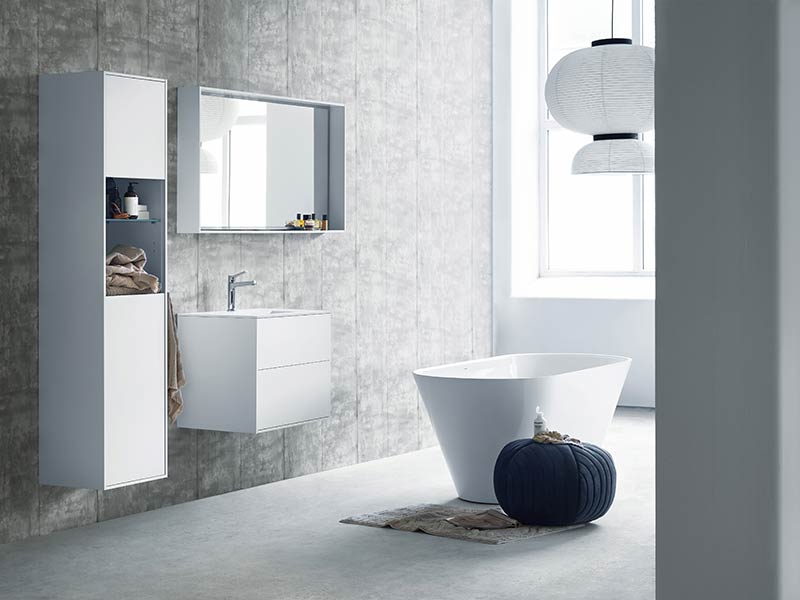 Step closer to Nordic nature
The designers behind DK are Morten Voss and Stinne Knudsen. In true Danish design spirit, the result is a beautiful symbiosis of aesthetics and function. The feel of wood teams up with white to emphasise the light, spacious Scandinavian feel.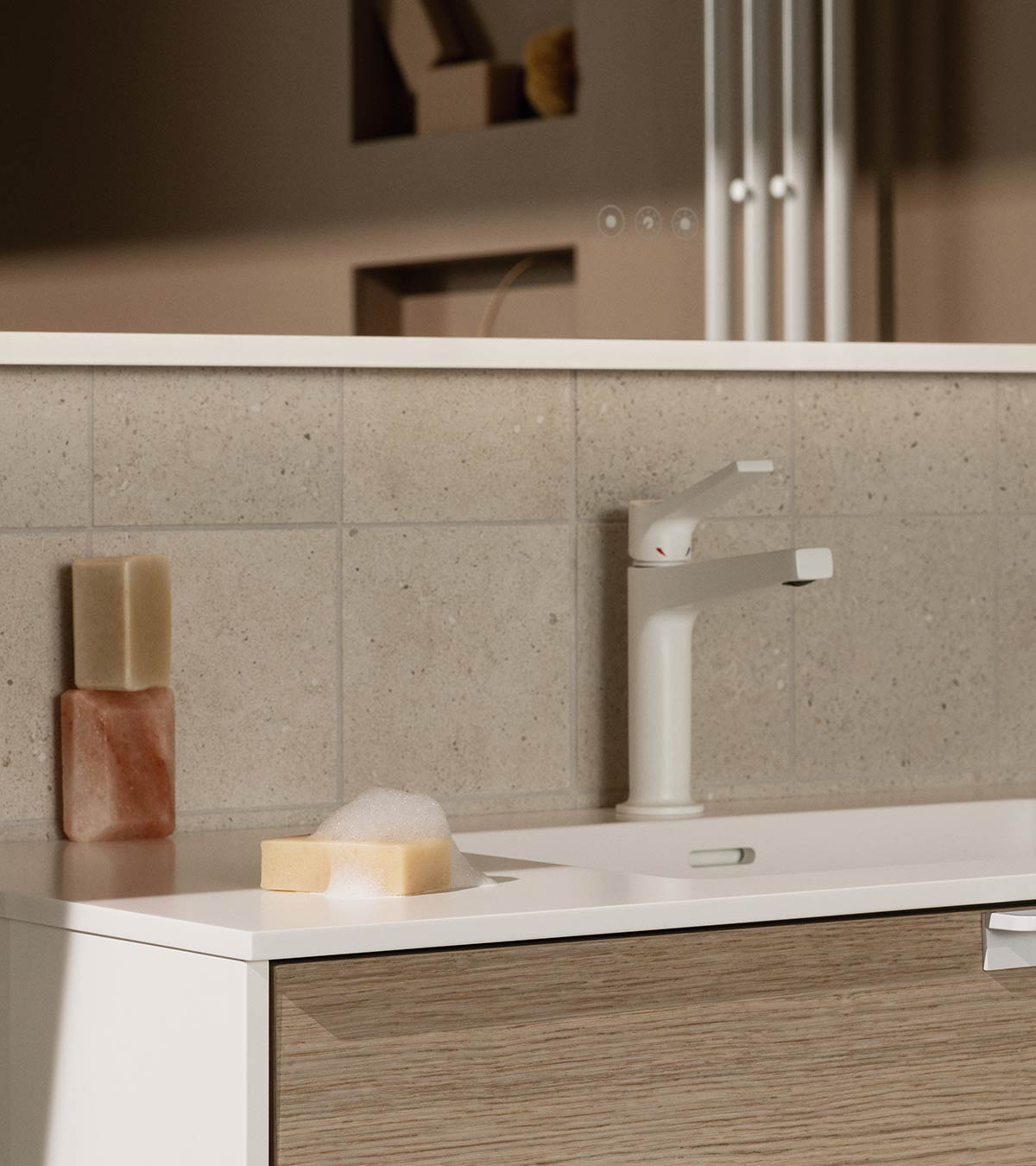 Calm and harmony
This furniture collection has a clean, spacious style without superfluous embellishment or unusual elements. It breathes calm and harmony. The focus is on creating a balance between the practical and the aesthetic. With its exclusive Scandinavian look, this collection is already something of a classic. Everything exudes quality. You'll notice it in the craftsmanship and details.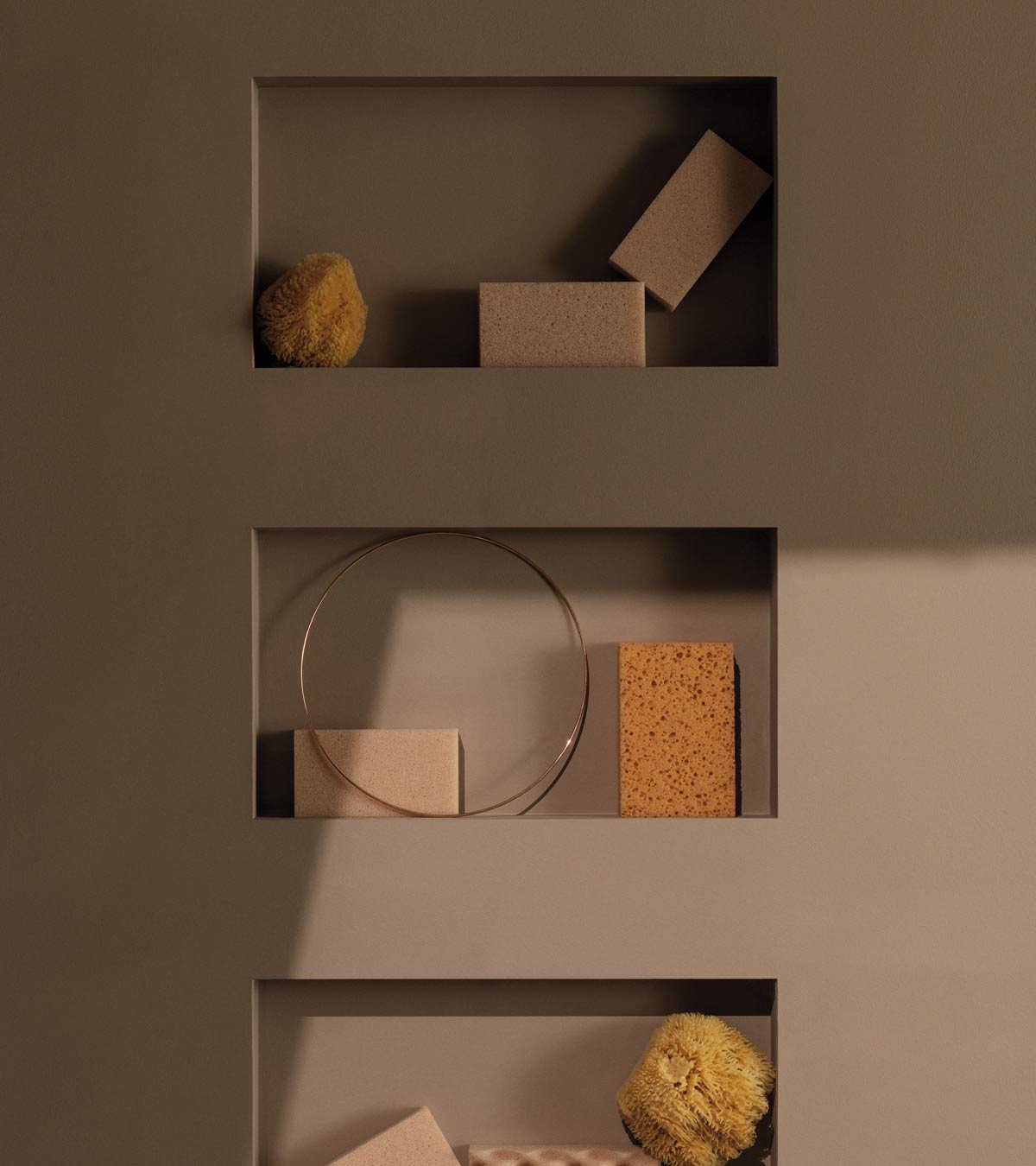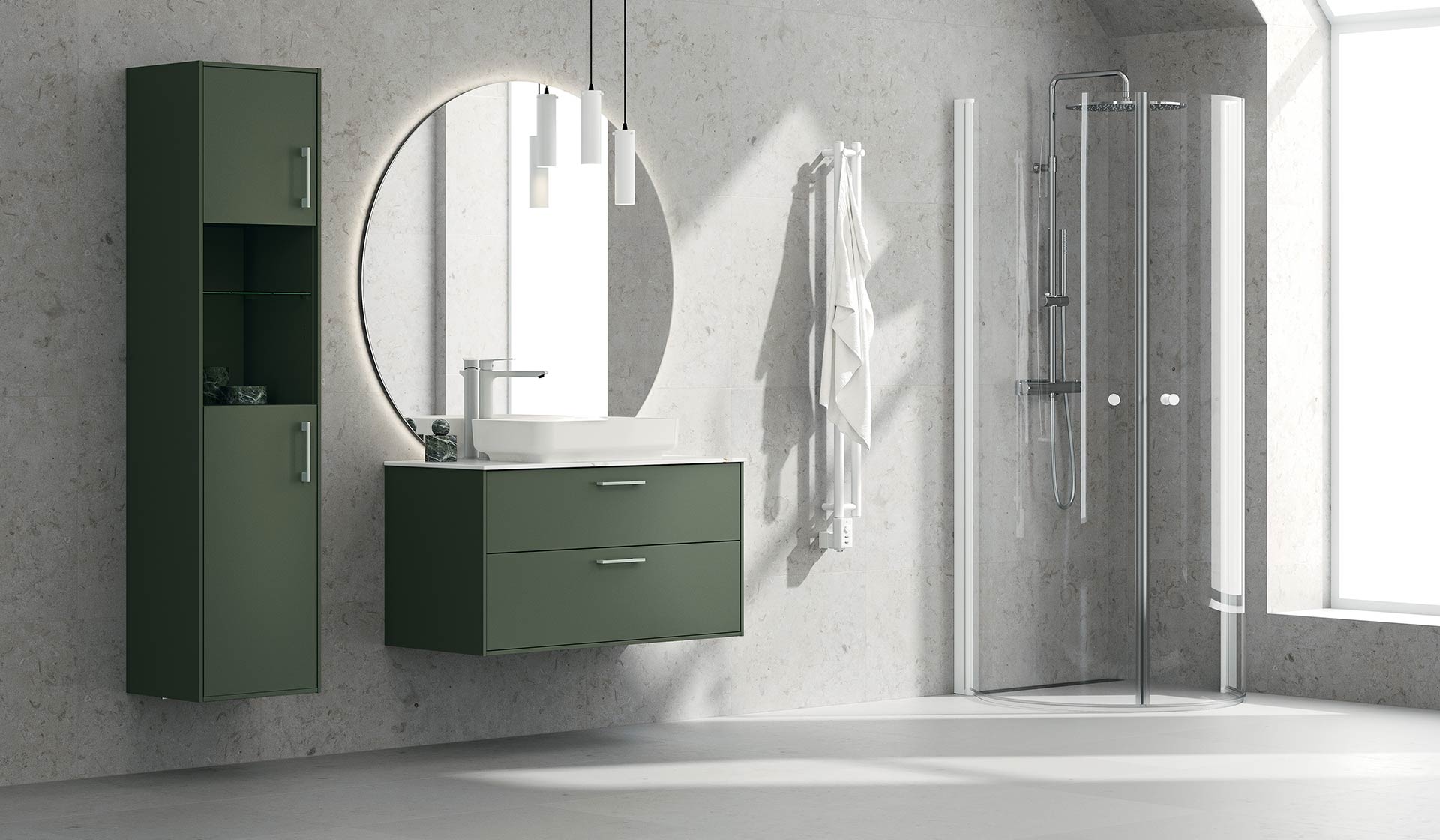 Your choice of colour affects the overall look of the bathroom
Regardless of whether you prefer an energetic look with sharp contrasts or harmony and matching colours. Think about the feeling you want to create, which can depend on how you plan to use your bathroom. Also bear in mind that a bathroom will have a different feel if it has a window that lets in natural light. With all the choice that DK offers, you can choose exactly the colour you're looking for. Choose between blonde oak, white, slate grey or white/blonde oak. You can also choose one of our optional colours: marine, ash grey, limestone, sand and sage.
Discover all the secrets behind the doors.
DK is much more than an attractive exterior. There's a lot to discover behind the doors and drawers. Everything exudes quality. It shows in the craftsmanship and details.
DK in a new guise
This furniture collection is already a classic. Its exclusive Scandinavian style has quickly made it a popular favourite. Now DK has been upgraded to new heights.
Four different washbasins
The washbasin is important to the overall look of your bathroom. The DK collection has a choice of four washbasins: Jylland, a porcelain basin, Falster, Fyn (seen in the picture), a sit-on basin, or Ocean. Which will you choose?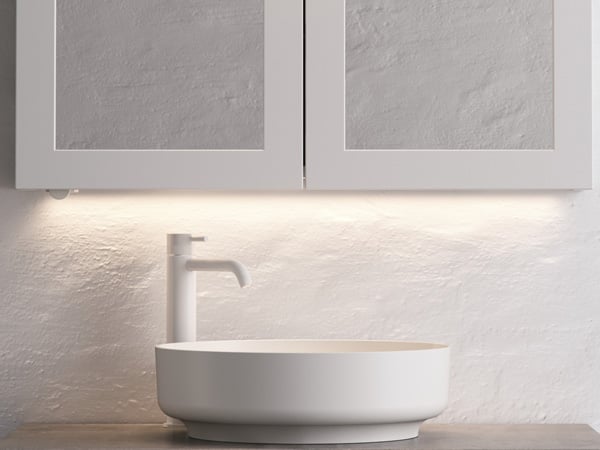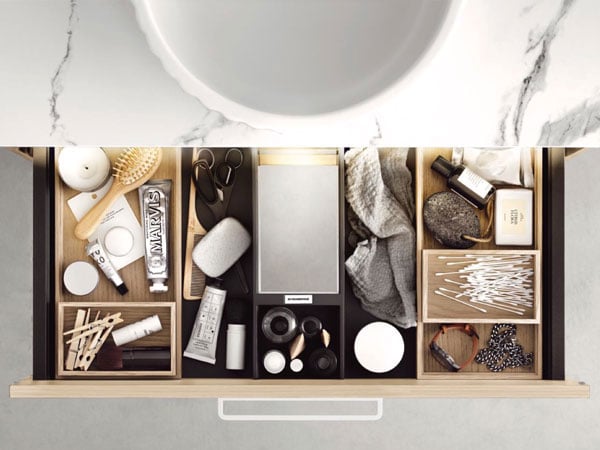 One of the world's best drawer systems
A standard feature in the DK series is our smart Box Two drawer concept with wooden inserts and two removable wooden boxes. For an extra charge you can upgrade to Box Two+, which has wooden lids for the boxes and wooden side panels for the drawers.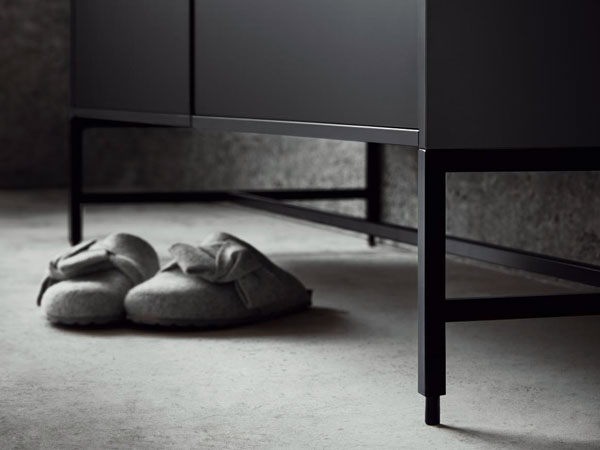 Leg frames for a spacious feel
One of the most exciting DK products is an optional steel leg frame. A detail that creates character, lightness and space. It has a graphic look and adds distinctive character to your bathroom.
Mirror + lightning
The upper unit from DK combines the aesthetic with the practical. Choose whether you want the storage on the right, on the left or both.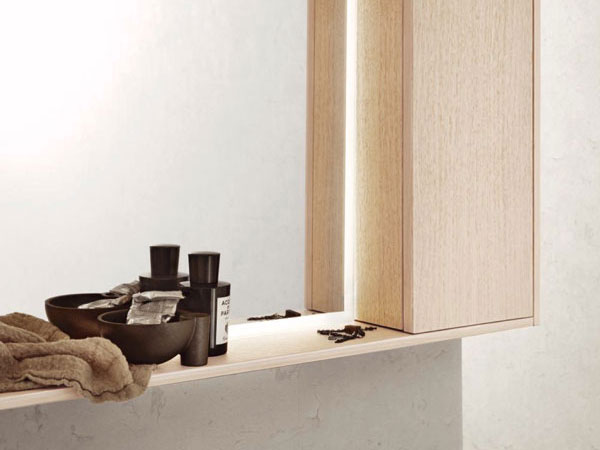 Find your nearest dealer
Visit a dealer near you to see our bathroom furniture first hand.